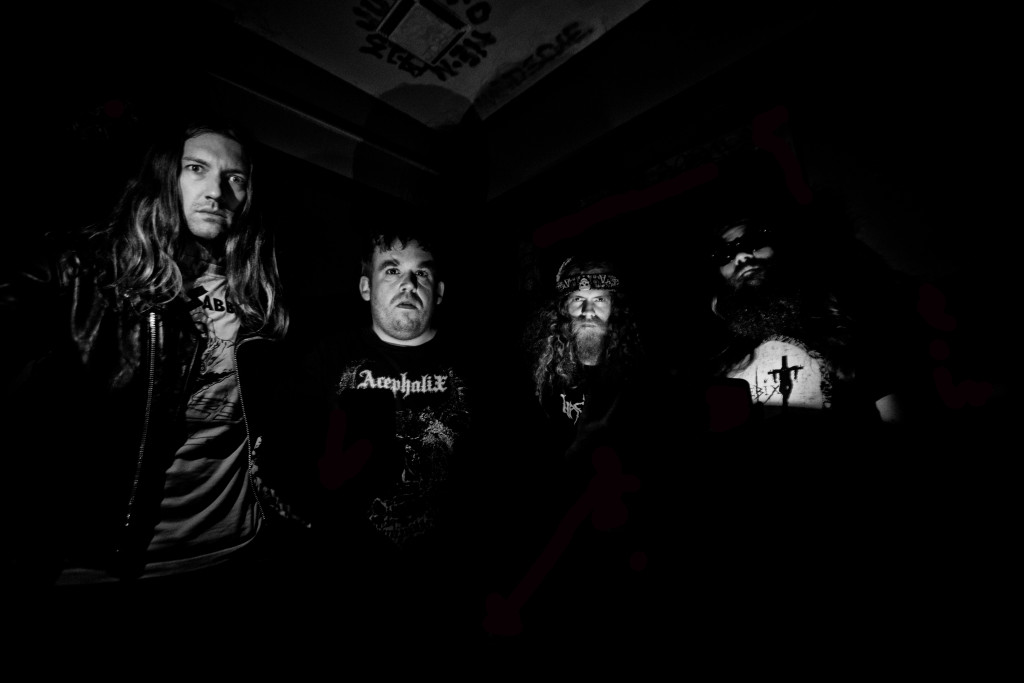 [photo by Invisible Hour]
Mangling everything in earshot, BLACK BREATH's tormented Slaves Beyond Death is now playing in its entirety through a cooperative premiere with Invisible Oranges and BrooklynVegan, as Southern Lord prepares for the album to see official release this Friday. Additionally, the band has secured several new tour dates with Havok in November, as the band continues to ravage fans the ongoing West Coast Southern Lord Tour.
Surely one of the highlights of the extreme music underground this year, the third album from Seattle, Washington's BLACK BREATH proves why these d-beat death warriors have been a highly-sought resource among fans and critics alike since their inception. Recorded with Kurt Ballou (Converge) at GodCity and mastered by Brad Boatright at Audiosiege (Nails, Integrity, Obituary), Slaves Beyond Death shows the quintet's groove-entrenched and hardcore-drenched death metal with a even harsher, bleaker tones than ever before, with fifty-minutes of adrenalized oppressiveness, each of its eight tracks running between five and eight minutes in length.
As Slaves Beyond Death is prepped for worldwide release via Southern Lord this Friday, the entire album is now playing through a cooperative stream with Invisible Oranges and BrooklynVegan. A meaty write-up of the third full-length beast from BLACK BREATH issues alongside the stream, "These songs obsess over how awful eternity will be, how human consciousness has no choice but to work beyond exhaustion without succor… The band's newer bleaker outlook reflects a more gnarled kind of songwriting. They've jettisoned all the energizing instant-mosh riffs and lyanthropunk drum patterns that characterized their first two records."
Succumb to the savagery of BLACK BREATH's Slaves Beyond Death at maximum volume RIGHT HERE and HERE.
As with the band's prior Heavy Breathing and Sentenced To Life LPs, Southern Lord will release Slaves Beyond Death worldwide on CD and digital formats this Friday, September 25th, with the vinyl version coming late October. Preorders are now available HERE.
While currently still embarked on the Southern Lord West Coast Tour with Goatsnake, Battalion Of Saints and Obliterations — which includes a hometown record release show for Slaves Beyond Death this Saturday — BLACK BREATH continues to book new tour dates in support of the album. Directly following their recently announced performance at the Housecore Horror Fest in San Antonio on November 12th, the band will rendezvous with Havok for a run of four dates through California, bombing Oakland, Hollywood, Santa Ana and San Diego November 11th through 17th. Additional international tour dates will be announced throughout the remainder of the year as well.
BLACK BREATH Tour Dates:
9/23/2015 Boardwalk – Sacramento, CA w/ Goatsnake, Battalion Of Saints, Obliterations [info]
9/24/2015 Catalyst Atrium – Santa Cruz, CA w/ Goatsnake, Battalion Of Saints, Obliterations [info]
9/26/2015 Highline – Seattle, WA – record release w/ Goatsnake, Battalion Of Saints, Obliterations [info]
9/27/2015 Hawthorne Theater – Portland, OR w/ Goatsnake, Battalion Of Saints, Obliterations [info]
11/12/2013 The Korova – San Antonio, TX @ Housecore Horror Fest kickoff show [info]
11/17/2015 Oakland Metro – Oakland, CA w/ Havok
11/18/2015 Whisky A Go Go – West Hollywood, CA w/ Havok
11/19/2015 The Constellation Room – Santa Ana, CA w/ Havok
11/20/2015 Soda Bar – San Diego, CA w/ Havok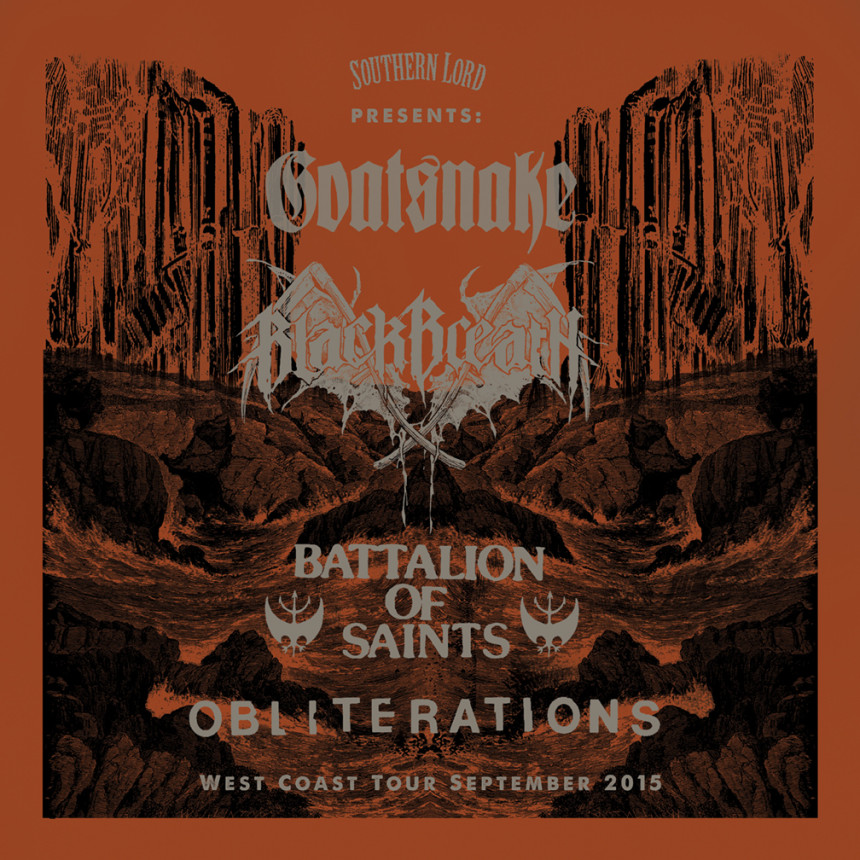 http://www.blackbreath.com
http://www.blackbreathsl.bandcamp.com
http://www.facebook.com/BLACKBREATH.MUSIC
http://www.southernlord.com
http://www.southernlord.bandcamp.com
http://www.facebook.com/SLadmin
http://www.twitter.com/twatterlord