[photo by Invisible Hour]
With the third LP from BLACK BREATH, the odious Slaves Beyond Death, two weeks from its worldwide dispatch via Southern Lord, the second single rages into the general population today with a premiere of "Reaping Flesh" via Revolver Magazine.
Recorded in the Winter of 2014 at GodCity Studio with Kurt Ballou, mastered by Brad Boatright at Audiosiege, and fitted with grim artwork by Paolo Girardi, BLACK BREATH's Slaves Beyond Death shows the Seattle quintet excavating their brutalizing hardcore-drenched death metal depravity from even further recesses of the abyss. A harsher, bleaker sound than ever before permeates through the fifty-minute adrenaline rush, with every track on the record surpassing the five-minute mark, and several of them close to eight minutes in length. "Reaping Flesh" aptly shreds the listener to bits with a scathing dose of slow-motion decimation soaked with massive Stockholm-style solos, proving why Slaves Beyond Death is sure to be one of the highlights of the musical underworld in 2015.
Experience the "Reaping Flesh" of BLACK BREATH at Revolver Magazine RIGHT HERE.
Also hear the title track "Slaves Beyond Death" via Noisey at THIS LOCATION.
As with the band's prior two LPs, Southern Lord will release Slaves Beyond Death worldwide on CD and digital formats on September 25th, with the vinyl version coming late October. Preorders are now available HERE.
In just one week, BLACK BREATH will embark on the Southern Lord West Coast Tour, providing direct support for headliners Goatsnake, with additional support by Battalion Of Saints and Obliterations adding even more devastation to the lineup. Amid the ten-city tour, which runs from September 16th through 27th, Slaves Beyond Death will see its official release, BLACK BREATH will storm their hometown of Seattle with a record release show for the album, and the band will headline one show of the tour which Goatsnake will not be performing.
Additionally, BLACK BREATH is one of the latest bands to have been announced to perform at this year's installment of the Housecore Horror Festival in San Antonio. The fest, run by Phillip H. Anselmo, will draw a massive load of bands to the state of Texas including King Diamond, Goblin, Exodus, Superjoint, Agoraphobic Nosebleed, Autopsy, Suffocation, Incantation, Corrosion Of Conformity, Eyehategod, Negative Approach, Yob, DropDead, labelmates Poison Idea and countless more November 12th through 15th. Stand by for additional tour announcements in the coming days and through the remainder of the year.
BLACK BREATH Tour Dates:
9/16/2015 Mystery Box – Los Angeles, CA [info] +
9/17/2015 Alexs' Bar – Long Beach, CA [info] +
9/18/2015 The Garage – Ventura, CA [*no Goatsnake] [info] +
9/19/2015 Brick By Brick – San Diego, CA [info] +
9/20/2015 Club Red – Mesa, AZ [info] +
9/22/2015 Elbo Room – San Francisco, CA [info] +
9/23/2015 Boardwalk – Sacramento, CA [info] +
9/24/2015 Catalyst Atrium – Santa Cruz, CA [info] +
9/26/2015 Highline – Seattle, WA – record release show [info] +
9/27/2015 Hawthorne Theater – Portland, OR [info] +
11/12/2013 The Korova – San Antonio, TX @ Housecore Horror Fest kickoff show [info]
[+ = on Southern Lord Tour w/ Goatsnake, Battalion Of Saints, Obliterations]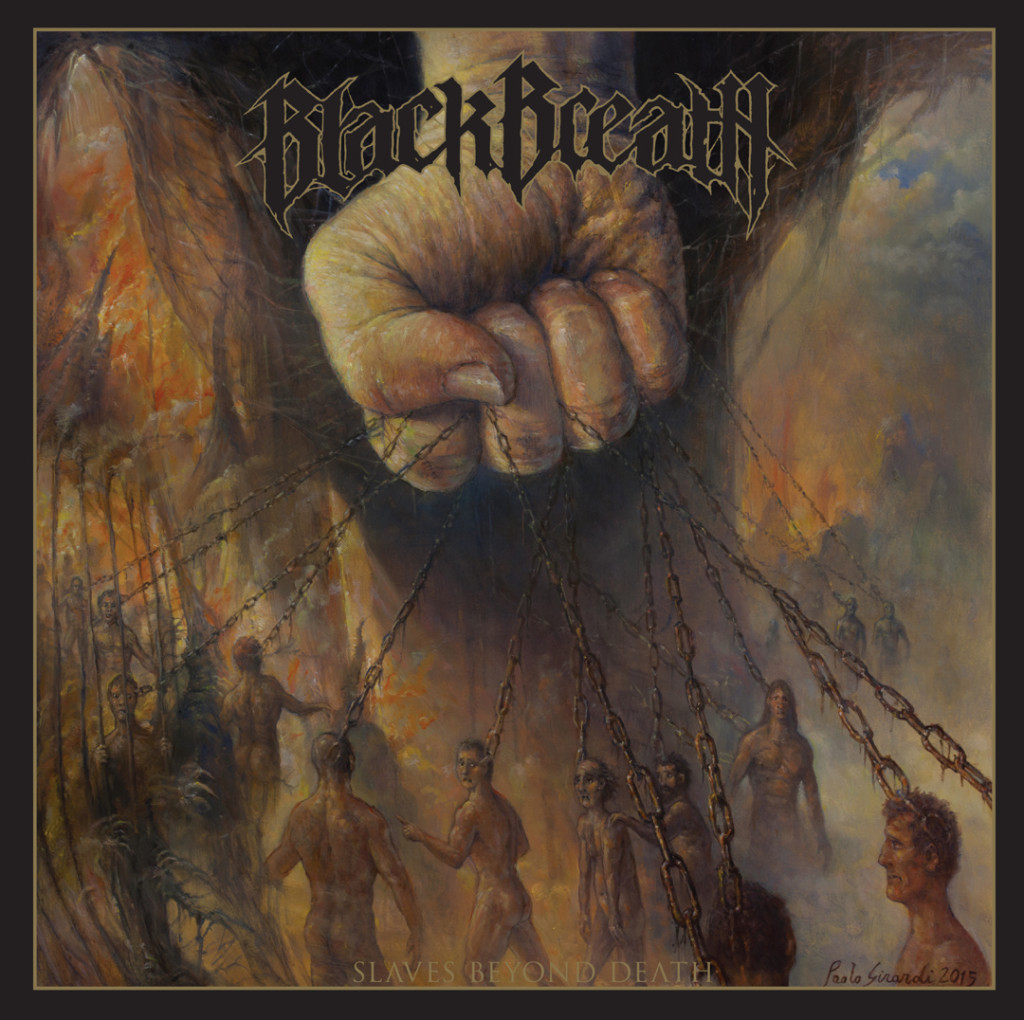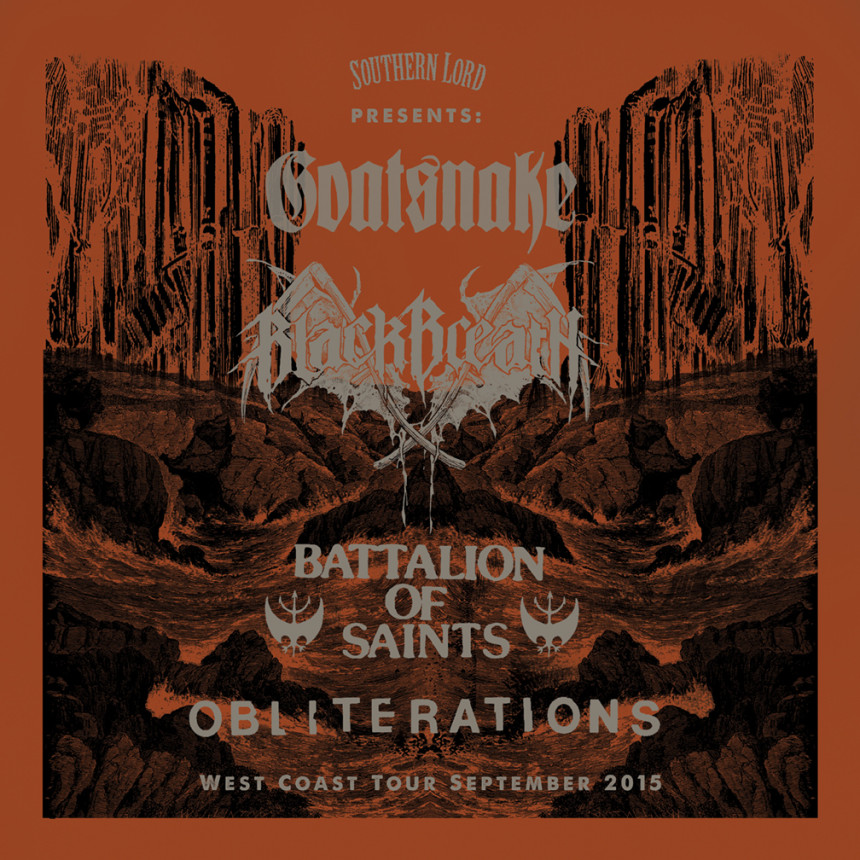 http://www.blackbreath.com
http://www.blackbreathsl.bandcamp.com
http://www.facebook.com/BLACKBREATH.MUSIC
http://www.southernlord.com
http://www.southernlord.bandcamp.com
http://www.facebook.com/SLadmin
http://www.twitter.com/twatterlord