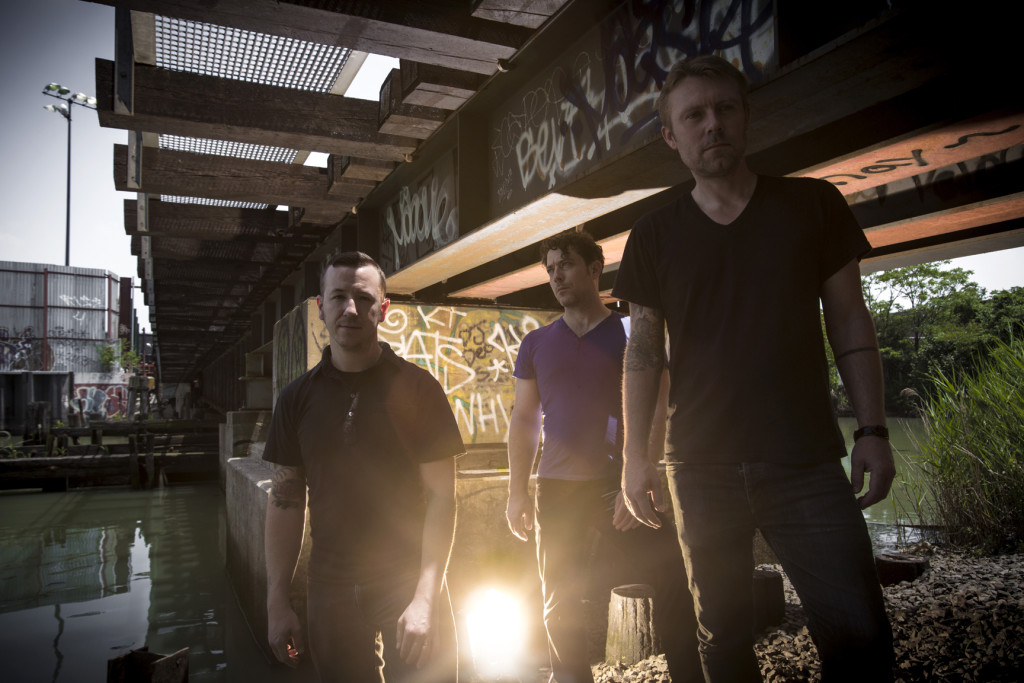 [photo by Jimmy Hubbard]
In support of their lauded Relapse Records-released Infinite Dissolution LP, avant/industrial powerhouse, LOCRIAN, begins a run of East Coast tour dates today. As the trek begins, an official video for their dense "Heavy Water" has been issued exclusively through No Clean Singing.
LOCRIAN begins the new tour in their partial hometown of Baltimore tonight, Thursday, September 10th, with a show in Philadelphia scheduled for tomorrow. Saturday sees the band's appearance at this year's annual Hopscotch Festival in Raleigh, North Carolina performing at Metal Lunchbox: A Hopscotch Day Party this Saturday, September 12th, with Vattnet Viskar, MAKE and The Hem Of His Garment, the show a benefit for Fertile Ground and community agriculture. A fourth show to close down the run sees the band headlining Saint Vitus Bar in Brooklyn this Monday the 14th.
No Clean Singing is now playing LOCRIAN's completely abstract and ever-morphing video for "Heavy Water," from their Infinite Dissolution album alongside a brief chat with vocalist Terence Hannum about the video and album, which was created by George Moore, a video artist and motion graphics professor at Stevenson University alongside Hannum. Issues NCS with the entrancing visual masterpiece, "The album is richly varied in its sound, both harsh and sublime. Through music, it traces a narrative inspired by the album's disturbing central idea. Perhaps unexpectedly, the album's penultimate song, 'Heavy Waters', is buoyant and bright, a shimmering, uplifting, cathartic piece – something you could dance to. It could be seen as a hopeful possibility – the chance of a rebirth for life if (and maybe it's just a question of when) humanity succeeds in wrecking all that's around us now."
Check out No Clean Singing To See LOCRIAN's "Heavy Water" video for the first time RIGHT HERE.
The band's "Arc Of Extinction" video is playing HERE, and Infinite Dissolution streaming in its entirety HERE.
LOCRIAN Tour Dates:
9/10/2015 Metro Gallery – Baltimore, MD w/ Barbelith, Birth (Defects), Curse [info]
9/11/2015 Boot and Saddle – Philadelphia, PA w/ Sannhet, Planning For Burial [info]
9/12/2015 Neptunes Parlour – Raleigh, NC @ Hopscotch Day Party w/ Vattnet Viskar, MAKE, The Hem Of His Garment
9/14/2015 Saint Vitus Bar – Brooklyn, NY w/ Insect Ark [info]
Celebrating their tenth anniversary in 2015, LOCRIAN delivers their most conceptually complex and textured material to date on Infinite Dissolution, the album issuing the band's environmentalist views on mankind's ongoing demise through our own destruction of the planet. Produced by Greg Norman (Pelican, Russian Circles) at Steve Albini-owned/operated Electrical Audio in Chicago, mastered by Brad Boatright (Yob, Author & Punisher, Sleep) at Audiosiege in Portland, and bearing artwork based on an immense physical sculpture installation by David Altmejd, the band's second album for Relapse Records surges with nearly fifty minutes of tortured yet stunning experimental blackened/noise-soaked industrial originality. Praise from the album has been well-documented through pre-release hype, excellent reviews, and features with a plethora of outlets including Moog Music, Pitchfork, Noisey, Steel For Brains, Cvlt Nation, Treble and more.
Additional tour dates for LOCRIAN including special 10th anniversary performances and more will be announced in the near future. Infinite Dissolution is now available through Relapse Records — the CD and vinyl editions and merch bundles are available HERE, and digital via BandCamp HERE and iTunes HERE.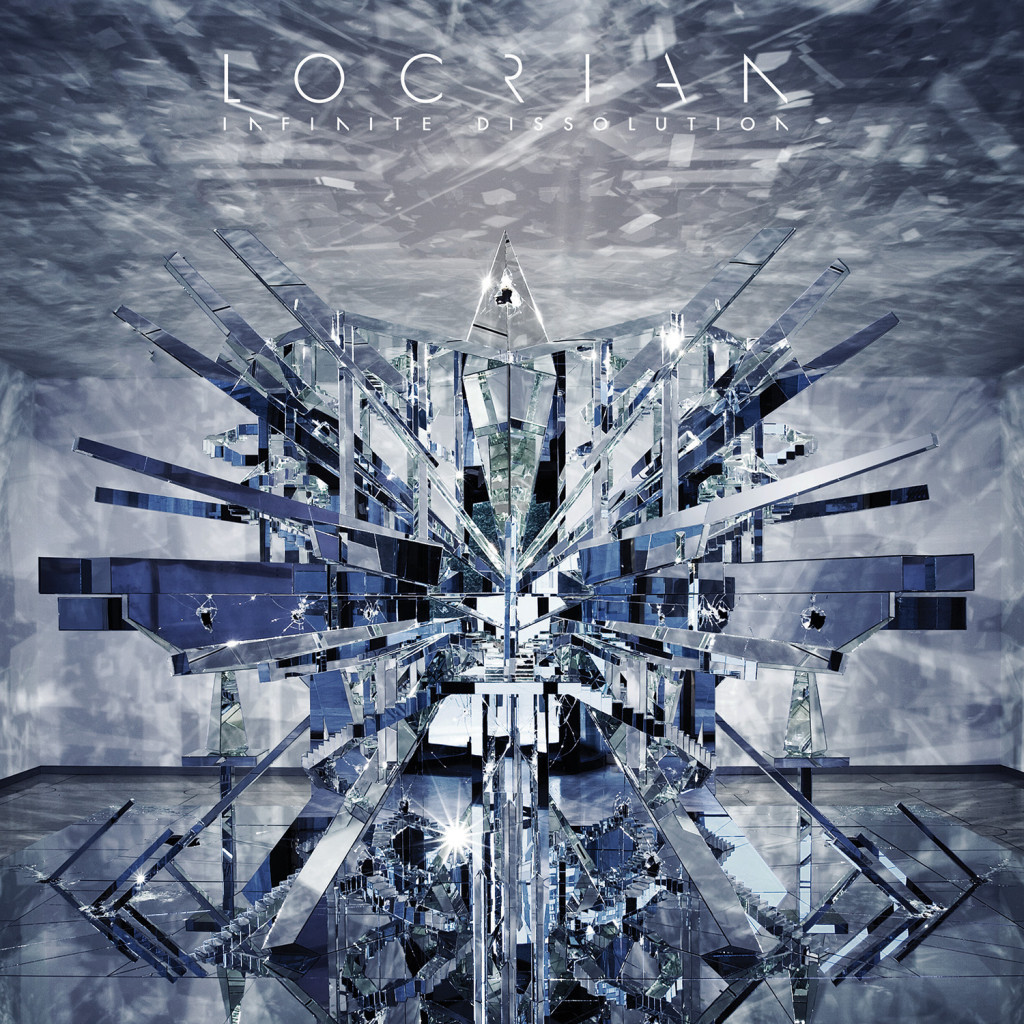 http://www.facebook.com/LocrianOfficial
http://www.locrian.bandcamp.com
http://www.twitter.com/locrianofficial
http://www.relapse.com
http://www.relapserecords.bandcamp.com
http://www.facebook.com/RelapseRecords