Founding Lost Dog Street Band vocalist/guitarist BENJAMIN TOD has issued a new video from his second solo album, A Heart Of Gold Is Hard To Find, which saw release through Anti-Corporate Music in November. A video for the somber "Cannon Fodder" has been premiered at Cvlt Nation.
BENJAMIN TOD's A Heart Of Gold Is Hard To Find delivers ten bold, personal, heart-wrenching tracks of dark country/Americana. Upon its release, the album debuted at #46 on the Billboard Country Album Sales Chart, just six months after Lost Dog Street Band's Weight Of A Trigger LP rode the Billboard Bluegrass charts for several months upon its release through the same label.
The "Cannon Fodder" video was filmed by Anthony Simpkins (GemsOnVHS) and David Brenner (Gridfailure) and edited/directed by Brenner.
TOD humbly offers, "I wrote 'Cannon Fodder' for one of my oldest friends when I hadn't seen him for almost a year. It was at a time when both of our lives were in a heavy upheaval and truly felt like one of us would be swept into the ashes of history. Sometimes in deep despair, a bottle is easier to bring to your mouth than a face is to draw in your mind."
Cvlt Nation writes, "The pain in his voice resonates with me in a way that some music doesn't. I love music that speaks to the human condition that we all face, and this is why I'm so happy to share this moving video with you!"
Watch BENJAMIN TOD's "Cannon Fodder" video at Cvlt Nation RIGHT HERE.
A Heart Of Gold Is Hard To Find was recorded, mixed, and mastered by Dan Emery at Black Matter Mastering/Anti-Corp label headquarters, completed with photos by Bradley Methe, Tim Duggan, and Matt Heckler and layout/design by Cud Eastbound.
Find A Heart Of Gold Is Hard To Find on CD, LP, and digital formats through Anti-Corporate Music's label webstore HERE and Bandcamp HERE.
There are few people who can say they've lived as much in one lifetime as songwriter BENJAMIN TOD. His music is an honest account and true testament to a life lived in grit, adversity, and rebellion. His upcoming solo album, A Heart Of Gold Is Hard To Find is another work that wouldn't be out of place alongside the collections of the great American songwriters that inspired his sound in the first place. With a mix of new original songs, all of which feature his trademark lonesome sound, he manages to keep things from stagnating by including unexpected new arrangements of familiar Lost Dog Street Band songs. TOD has proven himself to be more than just another troubadour, tramp, or outlaw. He is one of the great American songwriters of our time.
"This album is unlike my other albums in that every song is dedicated to someone," TOD offers. "This album follows some of my deepest friendships and rawest emotional wounds. I am excited to get rid of it. Once it is released it's no longer mine and that is the best feeling you get as a songwriter."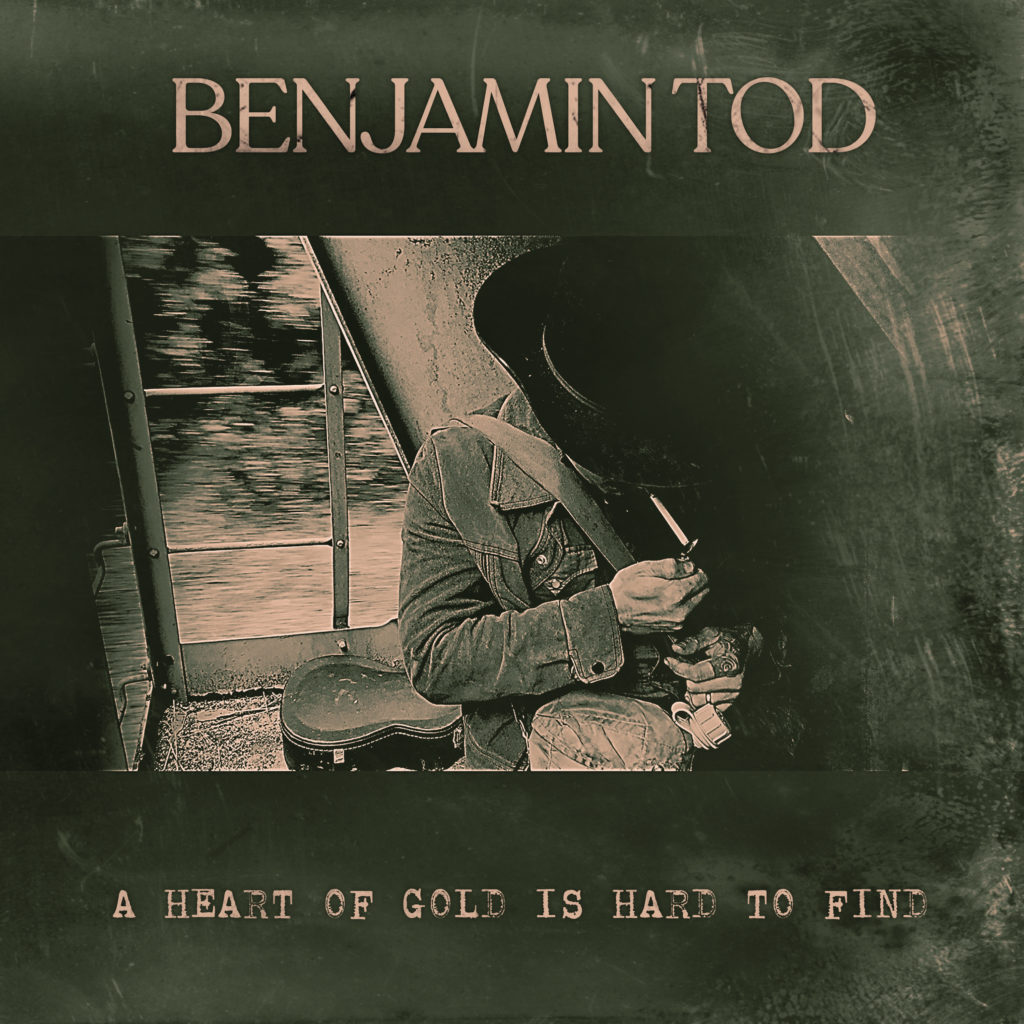 http://www.benjamintodmusic.com
https://www.instagram.com/benjamintodmusic
https://www.facebook.com/benjamintodmusic
http://anticorporatemusic.com
http://facebook.com/anticorpmusic