[photo by Tim Duggan]
BENJAMIN TOD – founding vocalist/guitarist of iconic dark country outfit, The Lost Dog Street Band – is preparing to release his second full-length solo album, A Heart Of Gold Is Hard To Find, through Anti-Corporate Music in November. With the LP's release growing near, Americana Highways has premiered a GemsOnVHS video for the track "Sorry For The Things."
With ten bold, personal, heart-wrenching tracks of dark country/Americana, BENJAMIN TOD's A Heart Of Gold Is Hard To Find was recorded, mixed, and mastered by Dan Emery at Black Matter Mastering/Anti-Corp label headquarters, the album completed with photos by Bradley Methe, Tim Duggan, and Matt Heckler, and the layout and design by Cud Eastbound.
BENJAMIN TOD offers with the new video, "I wrote 'Sorry For The Things' about ten years ago and it almost got lost in a haphazard pile of songs written on napkins and record sleeves. This song has been a running joke with me and my sound engineer Dan Emery because I recorded it for at least five different albums and it never made the final cut. My wife Ashley and I went a few of years getting by on less than $400 bucks a month living on the streets, in ratty vehicles, and off-grid shanties. We played music on the streets, did migrant work and a few things that the statute of limitations forbids me to say. 'Sorry For The Things' encapsulated those times and the hardships we lived through.
It's shocking how long I continued drinking when I listen to it. It's obvious that even back then I understood how badly my addictions were affecting my life, yet it would be almost a decade before I really tried to get sober. I am thankful for the grace she has for me still. I have not been an easy person to love."
See BENJAMIN TOD's "Sorry For The Things" video at Americana Highways RIGHT HERE.
A Heart Of Gold Is Hard To Find will see release on CD, LP, and digital formats through Anti-Corporate Music November 22nd, just six months after Lost Dog Street Band's acclaimed Weight Of A Trigger LP which hit the Billboard Bluegrass charts for weeks following its release in March. Watch for preorders and more to post in the days ahead.
Also see the previously issued GemsOnVHS video for the LP's lead single "We Ain't Even Kin" HERE, and watch for new audio premieres, videos, tour dates, and more to be posted.
There are few people who can say they've lived as much in one lifetime as songwriter BENJAMIN TOD. His music is an honest account and true testament to a life lived in grit, adversity, and rebellion. His upcoming solo album, A Heart Of Gold Is Hard To Find is another work that wouldn't be out of place alongside the collections of the great American songwriters that inspired his sound in the first place. With a mix of new original songs, all of which feature his trademark lonesome sound, he manages to keep things from stagnating by including unexpected new arrangements of familiar Lost Dog Street Band songs. With the release of this album and albums like I Will Rise," and his countless other projects, BENJAMIN TOD has proven himself to be more than just another troubadour, tramp, or outlaw. He is one of the great American songwriters of our time.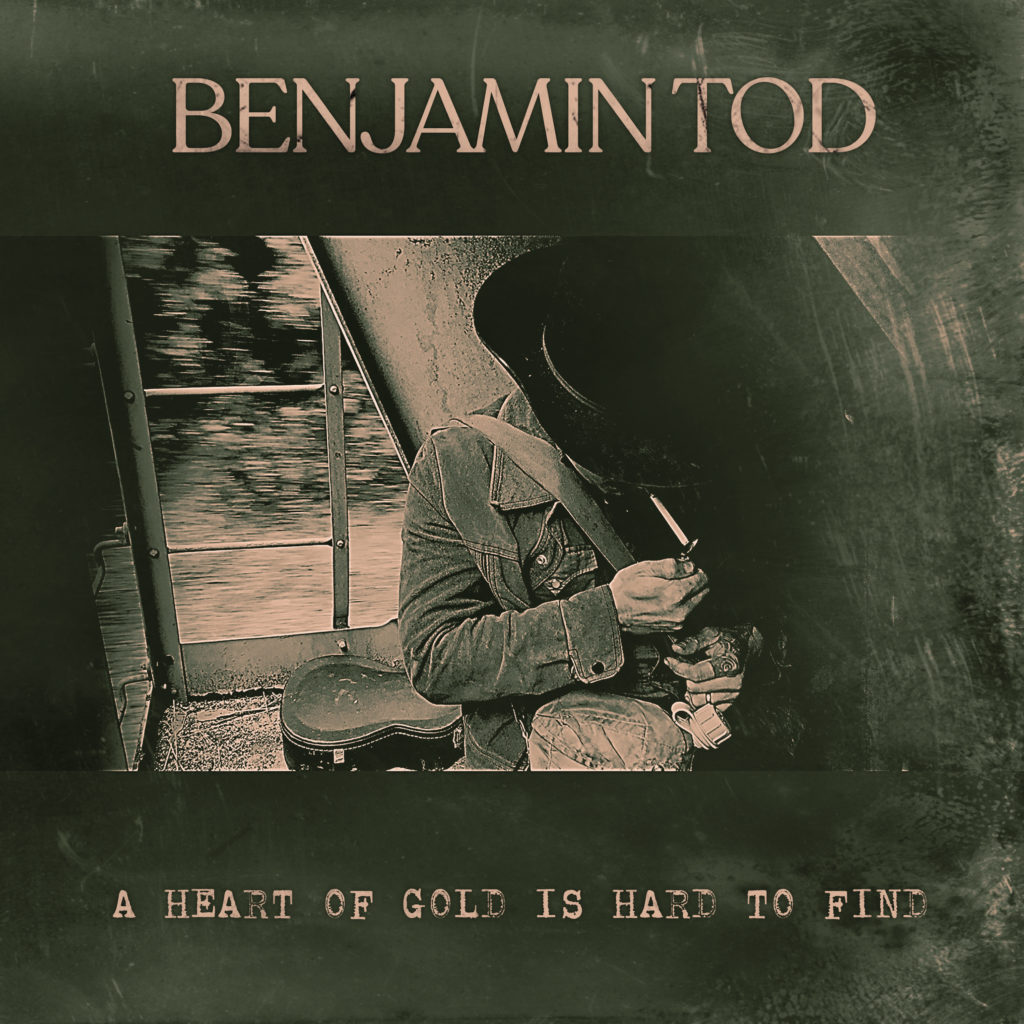 http://www.benjamintodmusic.com
https://www.instagram.com/benjamintodmusic
https://www.facebook.com/benjamintodmusic
http://anticorporatemusic.com
http://facebook.com/anticorpmusic