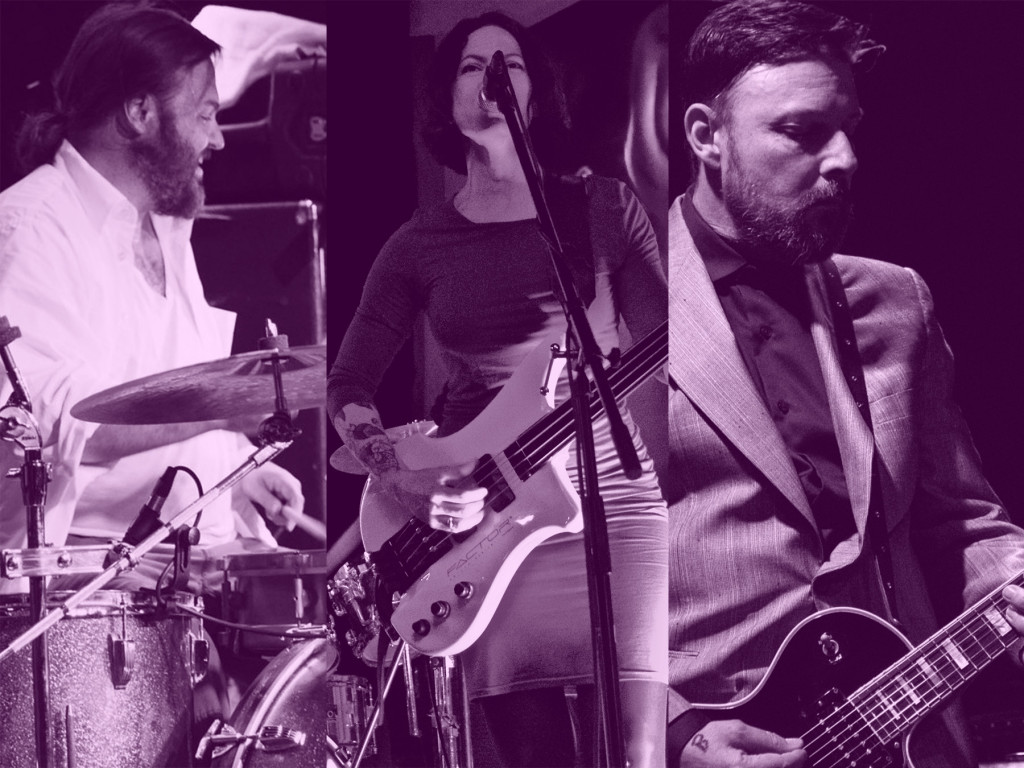 Austin hooligan rock squad BELLRINGER — the live entity for the music of guitarist/vocalist Mark Deutrom (ex-Melvins, Clown Alley) – has released a limited four-way split 7″ EP, and has plans of releasing other new tunes in the months ahead.
The new BELLRINGER release sees the bandits uniting with three fellow Texan acts, Flyin Lion, John Wesley Coleman III, and Toranavox, each of whom provide their own spin on the record. The new single, "A Girl Did it" tells the story of what happens when girls get mad in the Lone Star State. Here, the outfit cranks up a solid, megafuzz slam-jam riff-rammer; a mostly-straightforward yet slightly off-kilter clock-cleaner that will get you fired-up for a bar-brawl-boogie in no time.
BELLRINGER's "A Girl Did It" is available exclusively through this split on vinyl only — no digital, no 8-track. Order it while they last RIGHT HERE.
BELLRINGER 's most recent LP, Jettison, was released in September of last year. An expedition into dementia, exploring the back-alleys of psychedelic jazz/blues-infused rock, and the entire record backed by the feeling of chewing napalm bubble gum while tripping on peyote in a video game sequence. Check out the LP's videos for "Cowboy Fight" RIGHT HERE and "Inner Freak" HERE, and stream Jettison in its entirety HERE.
Created as the live entity for the music of Deutrom, who performed bass in the Melvins' Prick/Stoner Witch/Stag/Honky-era, preceded by Clown Alley, was a touring member of Sunn O))) and others, BELLRINGER also embodies musicians James Flores, Aaron Lack, Monique Ortiz, and Brian Ramirez. The outfit's Jettison LP was fully written and produced by Deutrom, the album recorded in Austin earlier this year. The six expansive tracks on this new auditory trip traverse an immense volume of genre territory with nearly forty minutes of action, fusing elements of psychedelic and exploratory rock with bluesy and jazzy jam elements, all coalescing in the signature Mark D style. Outer-cosmos radioactive dust cloud soundscapes go head-to-head with lush, organic, earthling grooves, while a quirky edge stimulates hallucinations of animated characters colonizing psychedelic parallel existences.
http://www.facebook.com/BellringerTX
http://markdeutrom.com
http://markdeutrom.bandcamp.com
http://soundcloud.com/mark-deutrom
http://rockishell.bigcartel.com