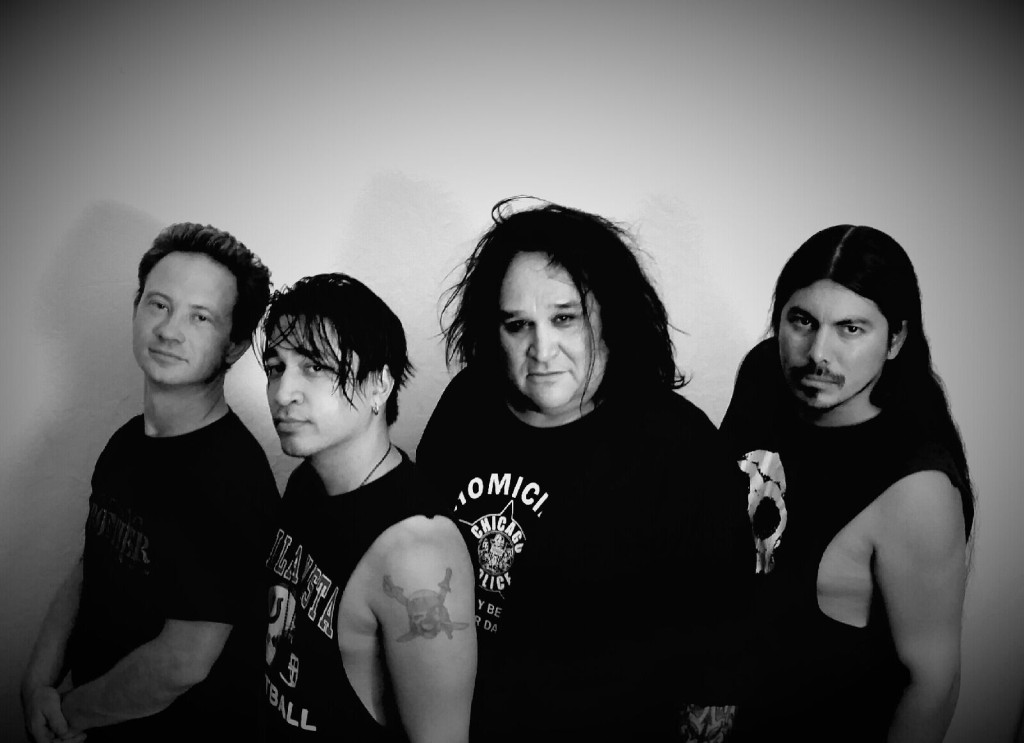 [photo credit Cheryl Cole]
Southern Lord proudly announces the raging return of legendary West Coast punk heathens, BATTALION OF SAINTS. Led by surviving member George Anthony, the band has three furious brand new songs that kick ass just as effectively as their classics. The Battalion Of Saints 7″ will be released in October via Southern Lord.
BATTALION OF SAINTS was a major catalyst in accelerating the transition from the already upbeat, adrenaline-charged punk of the early 1980s in to feral, snarling hardcore punk of the highest quality and intensity. Pounding distorted pace, live shows dripping with sweat and threat, and a gnarly attitude – BATTALION OF SAINTS stands tall among bands from the era including the, Dead Kennedys, Crucifix, Minor Threat, Discharge as well as Southern Lord's Poison Idea, The Offenders and Excel, remaining a crucial part of an immortal and ongoing legacy.
Founding vocalist George Anthony leads the charge in 2015, joined by a no nonsense lineup of hardcore convicts; drummer Mike Vega plays in legendary cult thrashers Hirax, Matt Vicknair has spent time on bass in equally eminent USHC hardcore royalty Angry Samoans, and the band now sees guitarist Nate Javier, also of Angry Samoans and others, joining the lineup.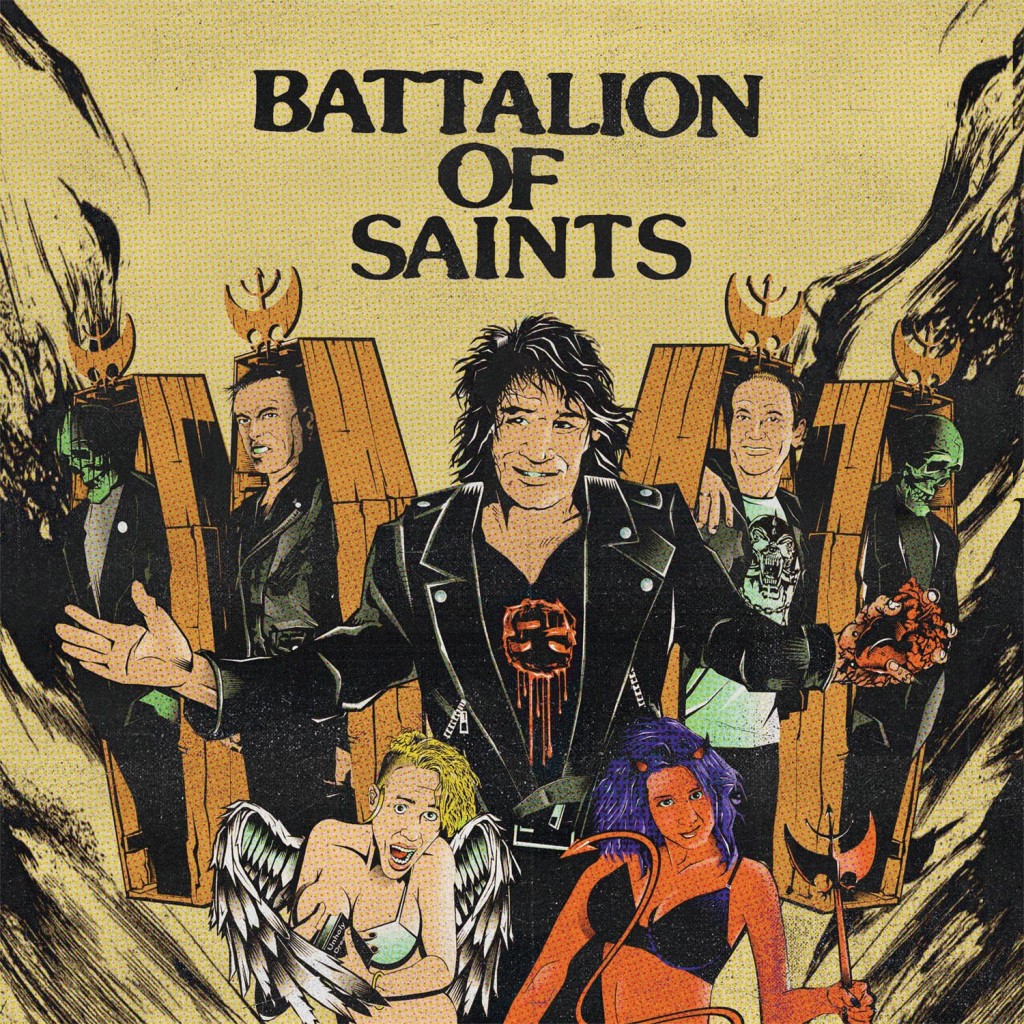 Battalion Of Saints 7″ Track Listing:
Side A:
1.Darkness
2.Bombs
Side B:
1.Nightmare
Battalion Of Saints will be available on limited edition 7″ vinyl through Southern Lord on October 30th.
BATTALION OF SAINTS will be one of the acts to embark on the Southern Lord West Coast Tour kicking off next week. With nine shows set to storm north from Los Angeles through Portland September 16th through 27th, the tour will see BATTALION OF SAINTS joining now-labelmates Obliterations, Black Breath and Goatsnake.
BATTALION OF SAINTS on the Southern Lord West Coast Tour w/ Goatsnake, Black Breath, Obliterations:
9/16/2015 Mystery Box – Los Angeles, CA [info]
9/17/2015 Alexs' Bar – Long Beach, CA [info]
9/18/2015 The Garage – Ventura, CA [*no Goatsnake] [info]
9/19/2015 Brick By Brick – San Diego, CA [info]
9/20/2015 Club Red – Mesa, AZ [info]
9/22/2015 Elbo Room – San Francisco, CA [info]
9/23/2015 Boardwalk – Sacramento, CA [info]
9/24/2015 Catalyst Atrium – Santa Cruz, CA [info]
9/27/2015 Hawthorne Theater – Portland, OR [info]
Additional widespread BATTALION OF SAINTS tour plans are also forming so stay tuned for more news in the coming weeks.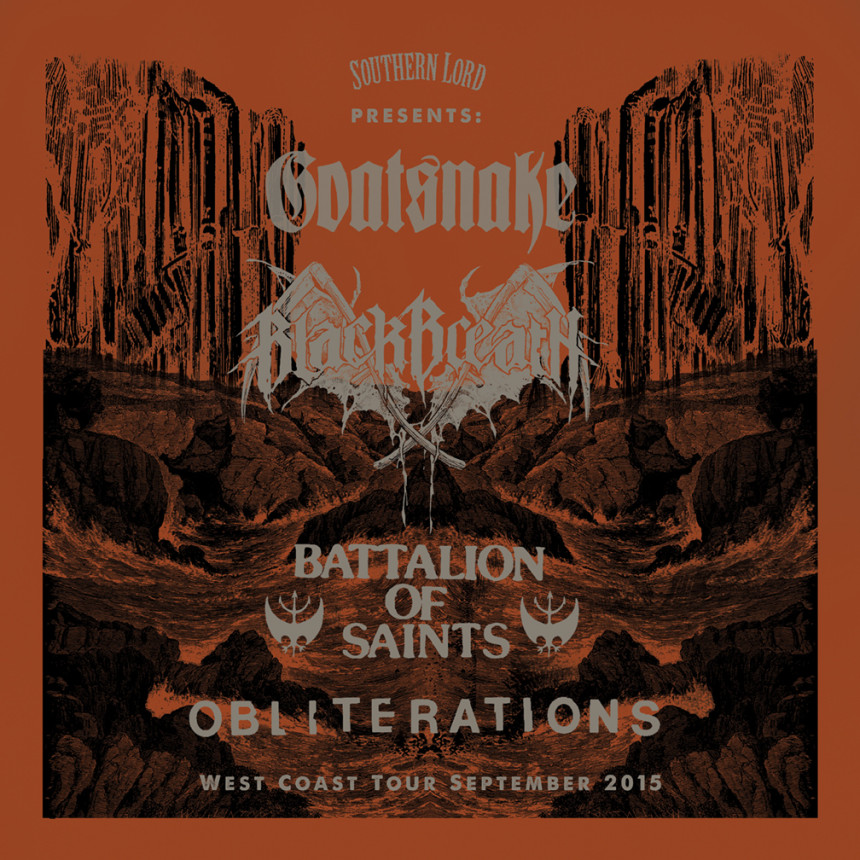 http://www.facebook.com/battalionofsaints
http://www.southernlord.com
http://www.southernlord.bandcamp.com
http://www.facebook.com/SLadmin
http://www.twitter.com/twatterlord