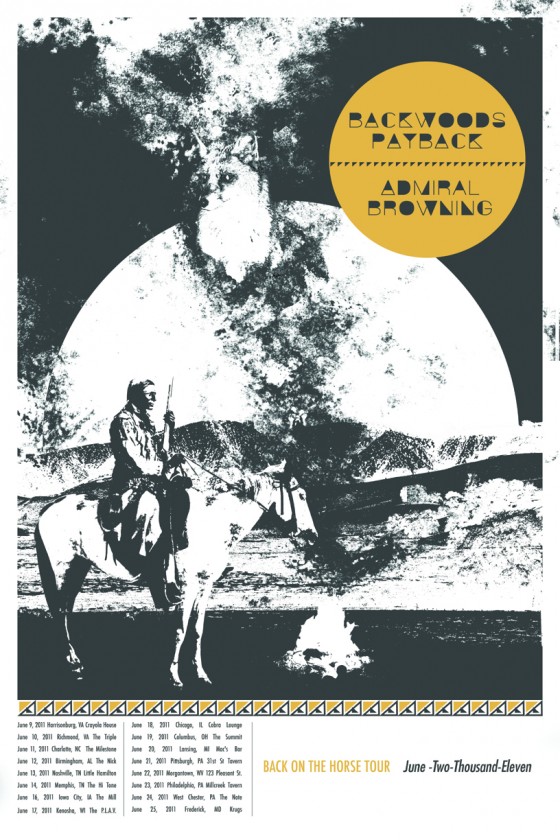 Pennsylvania stoner/doom rockers BACKWOODS PAYBACK, who were forced to cut their tour with Lo Pan short this past March due to a medical emergency, return to the van today on the appropriately titled"June 2011 Back On The Horse Tour." The band will levy their stoner doom tonight at the Crayola House in Harrisonburg, Virginia before dousing 15 more cities with their low-end brand of awesome. The tour includes a June 17 stop in Kenosha, Wisconsin as a part of the Days Of The Doomed Fest. The band will be joined by Maryland psych-masters, Admiral Browning.
BACKWOODS PAYBACK will be release their Small Stone Recordings debut entitled Momantha later this year.
Commented guitarist/vocalist Mike Cummings: "We are really excited to start touring in support of our Small Stone Recordings debut. Everything that we've been through this year so far will have been worth it when we FINALLY get these jams out there to the people! See you on the road…turn on, tune in, DROP OUT TO LIVE!"

BACKWOODS PAYBACK – June 2011 Back On The Horse Tour:
6/09/2011 Crayola House – Harrisonburg, VA
6/10/2011 The Triple – Richmond, VA
6/11/2011 The Milestone – Charlotte, NC
6/12/2011 The Nick – Birmingham, AL
6/13/2011 Little Hamilton – Nashville, TN
6/14/2011 The Hi-Tone – Memphis, TN
6/16/2011 The Mill – Iowa City, IA
6/17/2011 The P.L.A.V. – Kenosha, WI
6/18/2011 Cobra Lounge – Chicago, IL
6/19/2011 The Summit – Columbus, OH
6/20/2011 new Way Bar – Detroit, MI
6/21/2011 31st St. Tavern – Pittsburgh, PA
6/22/2011 123 Pleasant St. – Morgantown, WV
6/23/2011 Millcreek Tavern – Philadelphia, PA
6/24/2011 The Note – West Chester, PA
6/25/2011 Krug's – Frederick, MD

In related news, Cummings released Confessions of a Lackluster Performer in 2009, a collection of a writings by a musician/artist who's been neck-deep in the U.S. underground music scene since the age of 15. These collected works capture the fine line between desperation and self-realization, depression and rejoice, the highest of highs and the lowest of lows. The book, which includes an introduction from acclaimed solo artist/co-founder of Life Of Agony, Keith Caputo, was recently picked up by Amazon.com. For more info, point your browser HERE.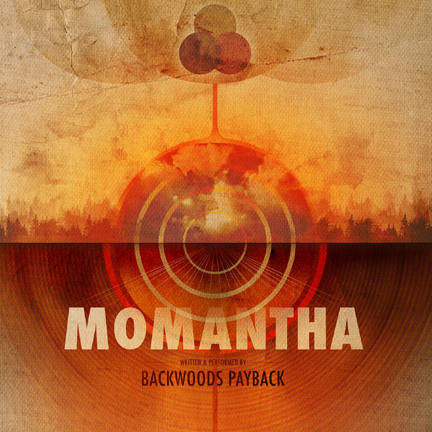 http://www.backwoodspayback.com
http://www.myspace.com/backwoodspayback666