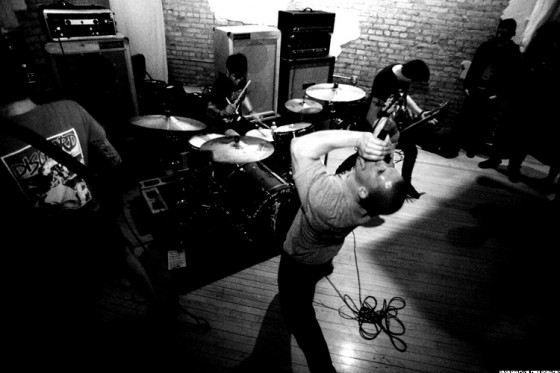 Busting out of Chicago comes metallic hardcore outfit HARM'S WAY, as the band's newest full-length nears release via upstate New York hardcore label Closed Casket Activities this Summer.
Following-up their "No Gods No Masters" 7″ EP, released by Closed Casket Activities last year, the label is now prepared to drop HARM'S WAY's second album, Isolation, marking the label's twentieth release to date. Recorded with Andy Nelson of Weekend Nachos at Bricktop Studios, Isolation's eight crushing tracks pound the listener with immense hardcore breakdowns, mournful harmonies, and an utterly menacing vocal delivery, captured with slick modern metal production. The album will be set loose on the general public on July 5th, and will be made available in CD, LP and digital formats.
Isolation Track Listing:
01 Scrambled
02 Timing
03 Isolation
04 Breeding Grounds
05 Becoming
06 New Beginnings
07 Slither
08 Pretender
While a new name to most, HARM'S WAY will likely soon be a household staple for those who seek thunderous hardcore and mosh-heavy metallic brutality. The band have toured heavily throughout the U.S. over the past year with the likes of Foundation, Backtrack, Xibalba, Expire and Venia, and also threw down throughout Europe alongside Nails and Rise and Fall last year. HARM'S WAY have also made appearances at hardcore festivals such as Sound and Fury, Rain Fest, and United Blood.
Stay tuned for more news on Isolation as it nears release, as well as HARM'S WAY Summer tour plans including an official announcement in mere days on the band's upcoming East Coast U.S./Canadian tour alongside Foundation and Rotting Out.
http://www.facebook.com/harmsxway
http://www.myspace.com/harmsxway
http://www.closedcasketactivities.com
http://www.facebook.com/closedcasketactivities