Portland, Oregon's ATRIARCH are among the most intriguing bands in today's underground scene, the band's infectious fusions of classic death rock, dark anarcho punk, new wave, doom and '80s goth into their own unique entity, proving both haunting and instantly memorable. Featuring past members of Graves At Sea and Trees, their 2011 Forever The End full-length released via Seventh Rule Recordings was a promising debut, and the group further developed their sound on the recent split LP with comrades Alaric, released last May via 20 Buck Spin.
ATRIARCH finds their true sonic calling on their sophomore full-length Ritual Of Passing, initially released via Profound Lore. Delivering tenfold on the potential of the previous two releases, the album is marked by a deeper, altogether heavier sound drawing inspiration from such legendary bands as Christian Death, Bauhaus, Rudimentary Peni and Killing Joke, as well as more recent groups like The Gault, Asunder and Burzum, with their own added twist for a distinctive take on a classic sound. A stirring, mesmerizing work, Ritual Of Passing proves ATRIARCH is every bit a force with which to be reckoned within America's underground heavy music scene.
The time has come for the long awaited vinyl version of ATRIARCH's epic masterpiece.Available in either black or "Rozz Williams" red wax configurations, the colored vinyl is strictly limited to 100 copies with both versions including an 18″ x 18″ poster.
Preorder your copy at the Seventh Rule Online Shop. T-Shirt bundles are also available.
ATRIARCH is a living entity comprised of four parts, offering catharsis through sonic ritual. Their aim: to tear a hole in the veil that blinds us from our true selves. We are bombarded with ideals of a superficial shallow lifestyle, that we are enslaved to maintain. This veil has become so powerful and overwhelming that we ignore our spirits to worship our shells, as money stokes the fires that burns our immortal souls. Greed corruption fear and hate is the true face of this Self Serving way of life that we have come to call "normal." The spiritual battle for freedom of mind and body can be fought on all levels and violence is in our nature. There is no god there is no devil there is an All Encompassing force that connects all living things. Embrace the ritual and the veil will come crashing down…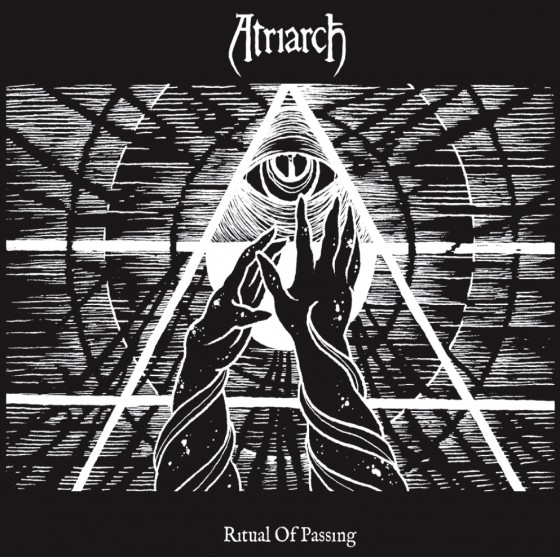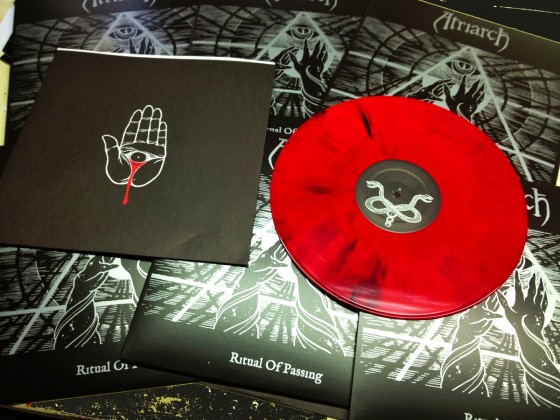 https://www.facebook.com/pages/ATRIARCH/241062512127
http://www.seventhrule.com