Italy-based occult rock/doom legion, ARCANA 13, harvests the seeds of terror planted by the masters of Italian cult horror movies from the '60s and '70s, digging deep down to the roots of heavy, powerful and magical atmospheres to manifest a truly spellbinding musical and visual experience. Imagine the ominous mystique of Lucio Fulci's classic The Beyond or Dario Argento's Inferno set to a Black Sabbath or Pentagram-inspired soundtrack: this is ARCANA 13.
With their forthcoming Danza Macabra full-length, slated for release this March via Aural Music, eight legendary movies were meticulously chosen for their specific atmospheres and, around each flick, eight songs took shape. ARCANA 13 adopted a unique composition process where music and movie edits were conceived together along with the visuals post-production, with the intention of creating an exclusive horror-themed live show to be brought to fruition in the coming weeks.
Danza Macabra includes a rendition of Goblin's acclaimed theme from Dario Argento's legendary Suspiria as well as the striking cover craftings of iconic horror artist Enzo Sciotti. With a career spanning over fifty years, Enzo Sciotti has illustrated more than 3,000 movie posters, including cult horror masterpieces like Lucio Fulci's death trilogy The Beyond, City Of The Living Dead and The House By The Cemetery, Dario Argento's Phenomena and Sam Raimi's Army Of Darkness and Evil Dead. For ARCANA 13, Sciotti managed to revive the golden age of Italian horror and went beyond his limits with Danza Macabra. "This is my masterpiece," declared Sciotti upon its completion. "Perhaps the best horror ever!"
Comments ARCANA 13 vocalist/guitarist Simone Bertozzi on the honor of working with Sciotti: "Working with Enzo was the ultimate bucket list check off, being the horror movie fanatics we are! I tried to get in touch with him from day one with little hope. I wasn't sure he would be interested in a musical project but as soon as we dug into the details he totally freaked out. He basically took our guidelines that pictured a ballerina covered in blood and brought them to cult horror proportions. I once asked Enzo, 'How can you get such spine-chilling images out of the blue?' He answered, 'I never know. They simply come to my mind as sudden flashes.' He's the master and made our nightmare come alive!"
Don't be fooled to think ARCANA 13 is a band of young, untried musicians however. Bertozzi has been writing and playing with Danish metal heavyweights Mnemic and he's the mastermind behind The Modern Age Slavery, guitarist/vocalist Andrea Burdisso plays with the visionary sludge band Void Of Sleep, bassist Filippo Petrini has been laying downtuned fuzz with Stoned Machine and drummer Luigi Taroni has more than twenty years of experience in drum pounding. Together they brought to life the tarot of death itself, the thirteenth Arcana
Danza Macabra will be released on March 11th, 2016 by Aural Music as CD, double LP, and digitally as well as a special hand-crafted music box covered in black velvet with gold print with a poster signed by Enzo Sciotti and card signed by the band (limited to 200 copies). Preorders to be announced the coming weeks. In the meantime, check out the Danza Macabra teaser videos below.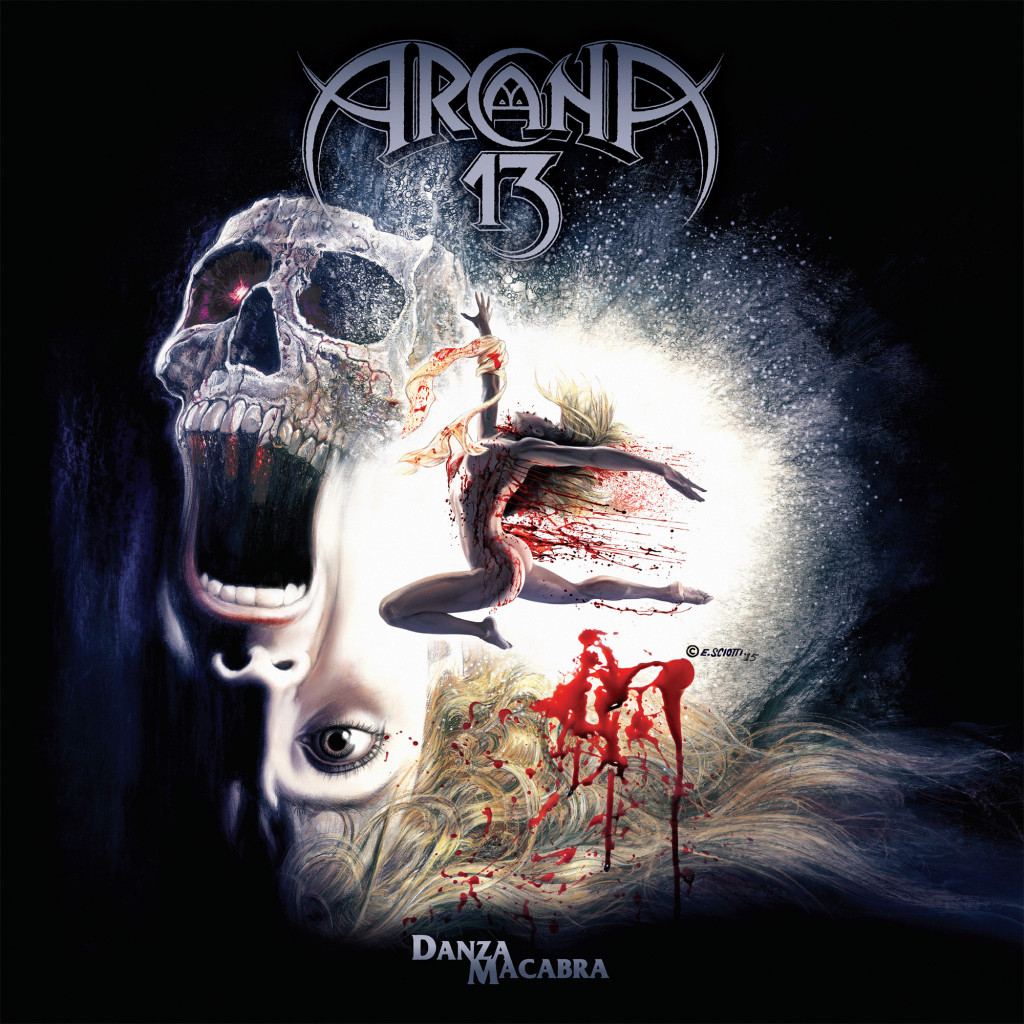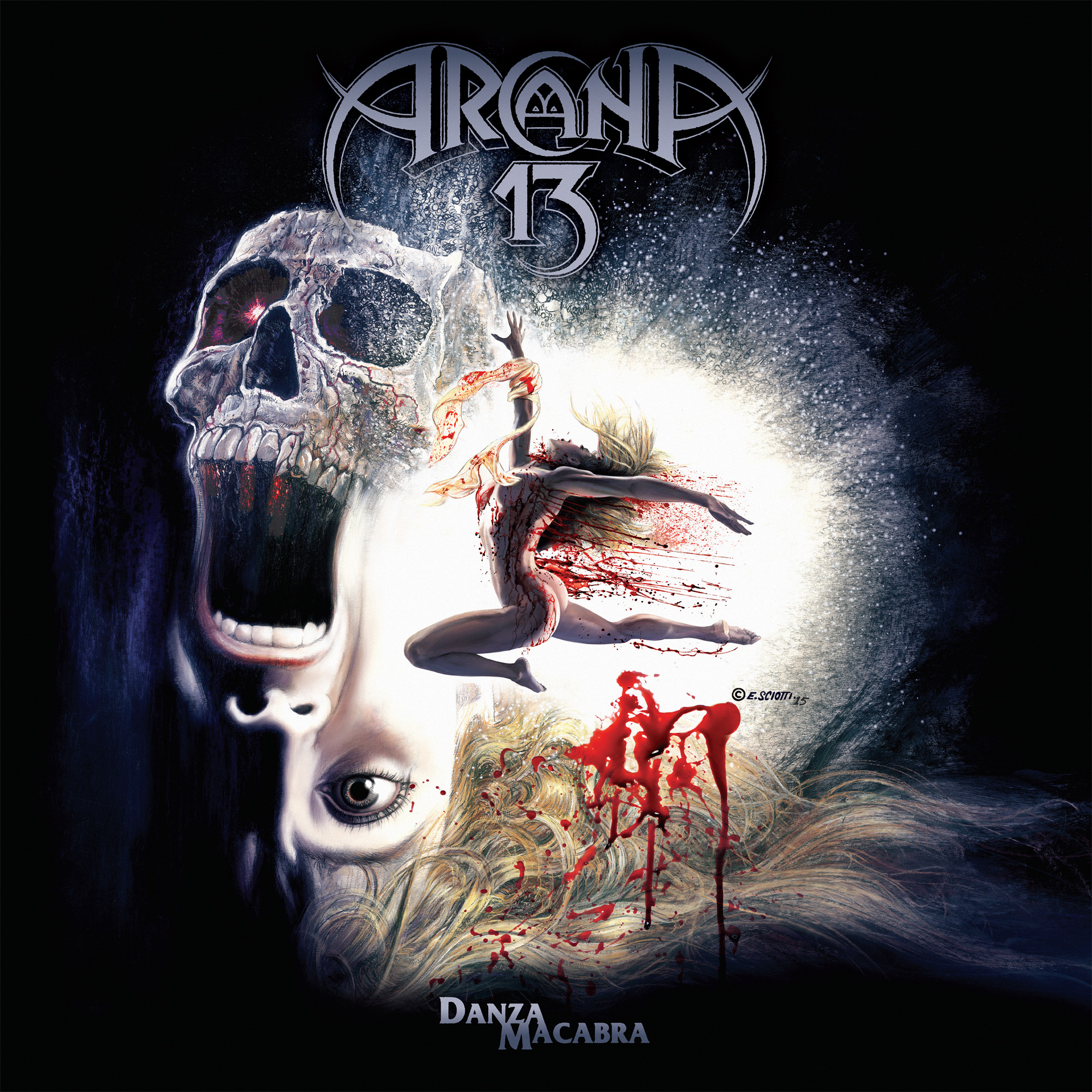 Danza Macabra Track Listing:
1. Dread Ritual
2. Arcane XIII
3. Land Of Revenge
4. Oblivion Mushroom
5. Intermezzo (bonus track for limited vinyl)
6. Suspiria (Goblin Cover)
7. Blackmaster
8. The Holy Cult Of Suicide
9. Hell Behind You
http://www.auralmusic.com
http://www.facebook.com/Aural-Music
http://www.auralwebstore.com/shop
http://www.facebook.com/arcanatredici/?fref=ts
http://www.arcana13.it