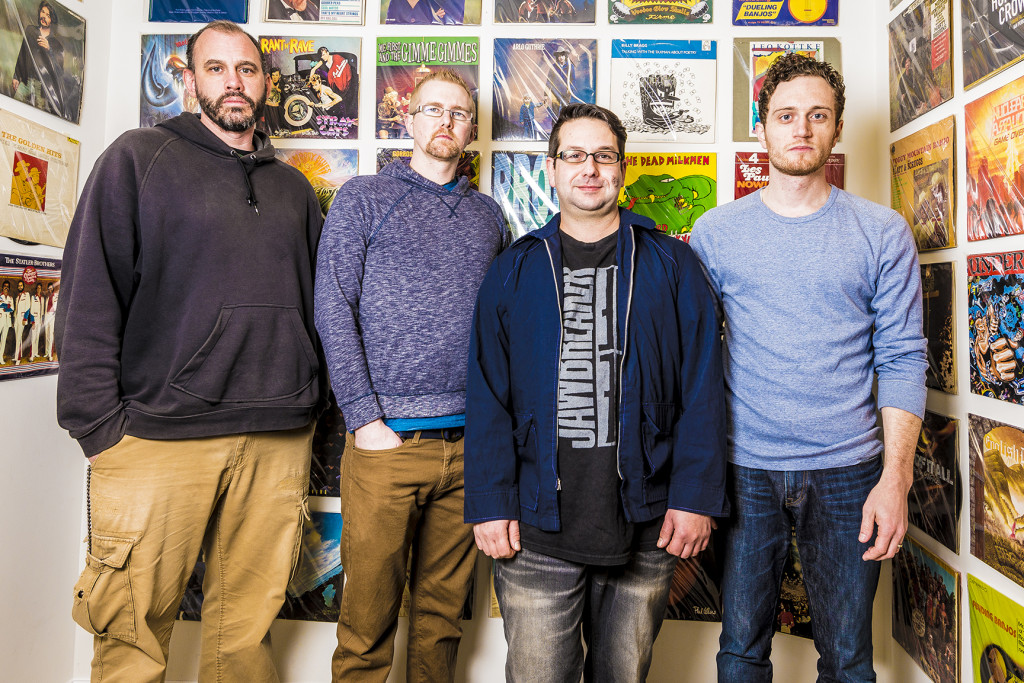 Bethlehem, Pennsylvania, natives ANIQATIA will be partnering with Nefarious Industries in early 2016 to release their sophomore EP Luminous.
ANIQATIA (an-uh-kay-dee-uh) was formed in the Spring of 2013 by two pairs of longtime Lehigh Valley musicians with the goal to create a distinctive sound that married their varying influences. Their debut EP Erratics, recorded by renowned engineer Vince Ratti (Circa Survive, Balance And Composure, The Wonder Years) and released in June 2014, quickly gained recognition from both critics and fans alike, drawing comparisons to Hum, Explosions In The Sky, Sunny Day Real Estate, and Failure, among others. Luminous builds upon the foundation formed by its predecessor, featuring a more progressive and cohesive sound that is both refreshing and nostalgic at the same time.
Recorded and mixed in the Summer of 2015, once again by Ratti, Luminous showcases a hardened and exploratory set of songs propelled by soaring melodic guitar lines and ironclad, thoughtful rhythms. Fans of the aforementioned acts, as well as Nefarious labelmates Maid Myriad, Opul, and others should keep the EP on their radar.
Luminous will be released digitally on March 11th, 2016 via Nefarious Industries, and will be available at most digital retailers.

Luminous Track Listing:
1. February
2. The Heiress
3. Like Leaves
4. Empty Devils
5. Apollo
ANIQATIA is currently confirming shows throughout Pennsylvania, New Jersey and New York in advance of the release of Luminous, with much more in the way of live performances forthcoming surrounding the EP's street date.
ANIQATIA Live:
1/15/2016 The Grape Room – Philadelphia, PA w/ Black Friday Death Count
1/17/2016 The Meatlocker – Montclair, NJ w/ Sunstained
2/21/2016 Black Bear Bar – Brooklyn, NY
2/27/2016 Deep Tanks Inc. – Staten Island, NY
ANIQATIA:
Chris Navatier – guitar/vocals
Jared Balogh – bass/vocals
Josh Beck – guitar/vocals
Nick Fritz – drums
Audio samples from the EP, preorder links, review copies and more will be issued in the coming weeks.
http://www.facebook.com/aniqatia
http://aniqatia.bandcamp.com
http://www.instagram.com/aniqatia
http://www.facebook.com/NefariousIndustries
http://www.nefariousindustries.com
http://twitter.com/NefariousInd