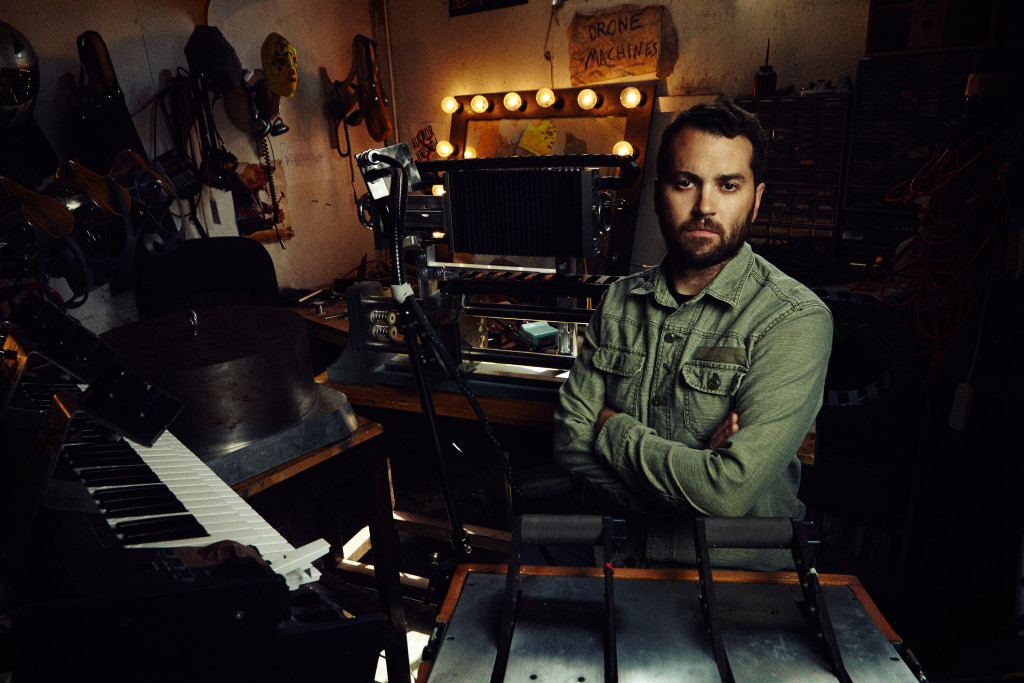 "…the Melk En Honing trail of tears continues." – Tristan Shone
One-man industrial doom tactician, Tristan Shone, otherwise known as AUTHOR & PUNISHER, will return to North America highways this March to deafen the masses as direct support for Weedeater. Slated to commence on March 14th and run through April 3rd, Shone's latest excursion includes a performance at this year's SXSW in Austin. Additional support will be provided by Today Is The Day and Lord Dying.
The North American trek follows AUTHOR & PUNISHER's forthcoming, near-three-week European tour set to kick off this Saturday in Rouen, France. Comments Shone, "The yoga pants are packed and the machines are tuned for this weekend's crossing of the pond for a month in Europe and the UK followed by another month in the US with none other than Weedeater, Today Is The Day and Lord Dying. The Melk En Honing trail of tears continues."
AUTHOR & PUNISHER European Tour – Winter 2016:
1/16/2016 Kalif – Rouen, FR
1/20/2016 Underworld – London, UK
1/21/2016 La Mécanique Ondulatoire – Paris, FR
1/22/2016 Les Pavillons Sauvages – Toulouse, FR
1/24/2016 Freakout Club – Bologna, IT
1/25/2016 Rösli – Bern, CH
1/26/2016 Rockwoche – Zürich, CH
1/27/2016 Sonic Ballroom – Cologne, DE
1/28/2016 Neushoorn – Leeuwarden, NL
1/29/2016 Willemeen – Arnheim, NL
1/30/2016 DB's – Ultrecht, NL
1/31/2016 IFZ – Leipzig, DE
2/01/2016 Musik & Frieden – Berlin, DE
2/02/2016 Musikverein – Nürnberg, DE
2/03/2016 Mudam – Luxemburg, LUX
2/04/2016 Circolo Magnolia – Milan, IT
w/ Weedeater, Today Is The Day, Lord Dying:
3/14/2016 Earl – Atlanta, GA [tickets]
3/15/2016 Siberia – New Orleans, LA [tickets]
3/16/2016 Fitzgeralds – Houston, TX [tickets] * no Lord Dying
3/17/2016 Korova – San Antonio, TX [tickets]
3/18/2016 SXSW – Austin, TX
3/21/2016 Sister – Albuquerque, NM [tickets]
3/22/2016 Club Red – Mesa, AZ [tickets]
3/24/2016 Brick By Brick – San Diego, CA [tickets]
3/25/2016 Viper Room – Los Angeles, CA [tickets]
3/26/2016 Oakland Opera House – Oakland, CA [tickets]
3/27/2016 Ash St Saloon – Portland, OR [tickets]
3/28/2016 Rickshaw Theater – Vancouver, BC [tickets]
3/29/2016 Highline – Seattle, WA [tickets]
3/31/2016 3 Kings Tavern – Denver, CO [tickets]
4/01/2016 Granada Theater – Lawrence, KS [tickets]
4/02/2016 Gabes – Iowa City, IA [tickets]
4/03/2016 Hi Tone – Memphis, TN [tickets]
AUTHOR & PUNISHER, named, "one of the most prolific acts in aggressive music," by Noisey, is touring in support of latest full-length Melk En Honing, released last year via Housecore Records. Produced by label founder, Philip H. Anselmo (Pantera, Down, Superjoint et al), the record was listed among Decibel Magazine's Top 40 Albums Of 2015 and continues to astound critics both stateside and abroad.
Artist Direct dubs Melk En Honing, "…a sprawling, stunning and soaring mechanized epic," No Clean Singing concurs calling it, "absolutely fascinating," and a, "slow-moving and suffocating experience, but the faster and heavier moments are big enough that they jar you back to life," while LA Weekly crowns Melk En Honing, "a worthy successor to early-'90s genre greats such as Godflesh… to see him work his machines live is awe-inspiring, as he almost disappears inside them. This is music that is both literally and figuratively industrial."
After fleeing a career as mechanical engineer in Boston to focus on art and sculpture, Tristan Shone, moved west to pursue his MFA in Southern California. In the metal and machine shops of University of California, San Diego, Shone forged a relationship with design, sound and fabrication that ultimately yielded AUTHOR & PUNISHER's first music and mapped the journey away from traditional instrumentation towards custom made, precision machinery that he calls Drone Machines, Dub Machines and now his series of Masks. All aspects of the AUTHOR & PUNISHER sound begin with physical movement, limbs struggling in unison to coordinate a wall of electronic rhythm and oscillation, ultimately conditioned by an organic and loose quality absent of sequencing and plastic perfection. AUTHOR & PUNISHER performances are a real amalgamation between man and mechanisms. They are direct, physical, heavy experiences that have amassed praise and intrigue from a wide array of audiences.
AUTHOR & PUNISHER's Melk En Honing is available now via Housecore Records. Order your copy today at THIS LOCATION.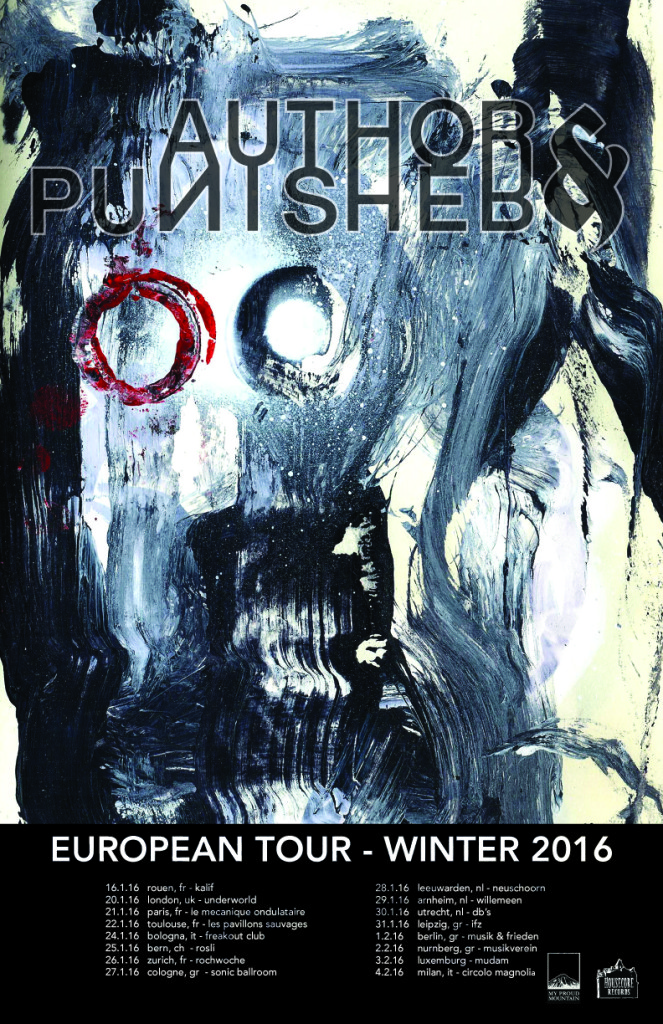 For AUTHOR & PUNISHER coverage contact liz@earsplitcompound.com.
http://www.authorandpunisher.bandcamp.com
A&P Facebook
http://www.thehousecorerecords.com