The spellbinding Danza Macabra debut LP from Italian occult doom rock collective, ARCANA 13, is now playing at Cvlt Nation in celebration of its release through Aural Music.
Cvlt Nation calls Danza Macabra, "some of the raddest occult doom I have heard in my recent memory," praising their, "use of fuzz, melody and feedback. Their music is enchanting while still being heavy, plus their riffs are catchy as FUCK!"
Experience ARCANA 13's Danza Macabra in full at Cvlt Nation RIGHT HERE.
Danza Macabra is available through Aural Music on CD, double LP, and digital download, as well as a special handcrafted music box covered in black velvet with gold print with a poster signed by cover artist Enzo Sciotti and card signed by the band, limited to 200 copies; view order options HERE.
In a 4/5 rating, Angry Metal Guy hails a, "very auspicious debut indeed," furthering, "If you like big, meaty riffs in your retro doom stew, this has all you can eat and a Grade A rating from the Metal Health Department. Definitely a welcome surprise from the land of Argento and Fulchi and an album not to be missed." Awarding the record a 4/5 score, Sea Of Tranquility agrees, "With so many solid albums coming out that dip into the whole '70s retro thing, at times it can be a chore trying to keep track of them all. Danza Macabra is certainly one you'll want to put on your radar, not only if you love those heavy and hard rocking sounds of the '70s, but also for those who appreciate many of those chilling horror movies of the same time period. If you heavily fall into both camps, this is a no brainer that you'll get a lot of enjoyment out of." Rock Shock Pop notes, "This is a solid album, the kind that should appeal to those with an interesting in Sabbath style doom/stoner rock and Euro-cult horror soundtracks alike. Enzo Sciotti's cover work is nothing to sneeze at either. Great stuff." Adds Metal Bite, "These Italians play traditional doom metal, drenched in '70s hard rock, using horror themes to strengthen their overall atmosphere. They draw similarities to several bands, most notable would be Blood Farmers. Danza Macabra, like Blood Farmers' brilliant Headless Eyes, is as much influenced by Goblin as it is Black Sabbath. In fact, ARCANA 13 provide a rendition of fellow countrymen Goblin's classic Suspiria' from the Dario Argento film of the same title… ARCANA 13 put forth a strong effort on Danza Macabra and it results in a very good debut."
With Danza Macabra, the members of ARCANA 13 — whom collectively also hail from acts Mnemic, The Modern Age Slavery, Void Of Sleep, Stoned Machine, and more — carefully selected eight legendary horror classics from the '60s and '70s. These movies were meticulously chosen for their specific atmospheres, and based on each one, a corresponding song took shape. Manifesting a truly mesmerizing musical and visual experience, Danza Macabra's ominous mystique can be compared to Lucio Fulci's The Beyond or Dario Argento's Inferno set to a Black Sabbath or Pentagram-inspired soundtrack, and even includes a rendition of Goblin's acclaimed theme from Argento's legendary Suspiria. Danza Macabra features excellent cover artwork by iconic horror artist Enzo Sciotti. With a career spanning over fifty years, Sciotti has illustrated more than three-thousand movie posters, including cult horror masterpieces like Lucio Fulci's death trilogy The Beyond, City Of The Living Dead and The House By The Cemetery, Dario Argento's Phenomena and Sam Raimi's Army Of Darkness and Evil Dead.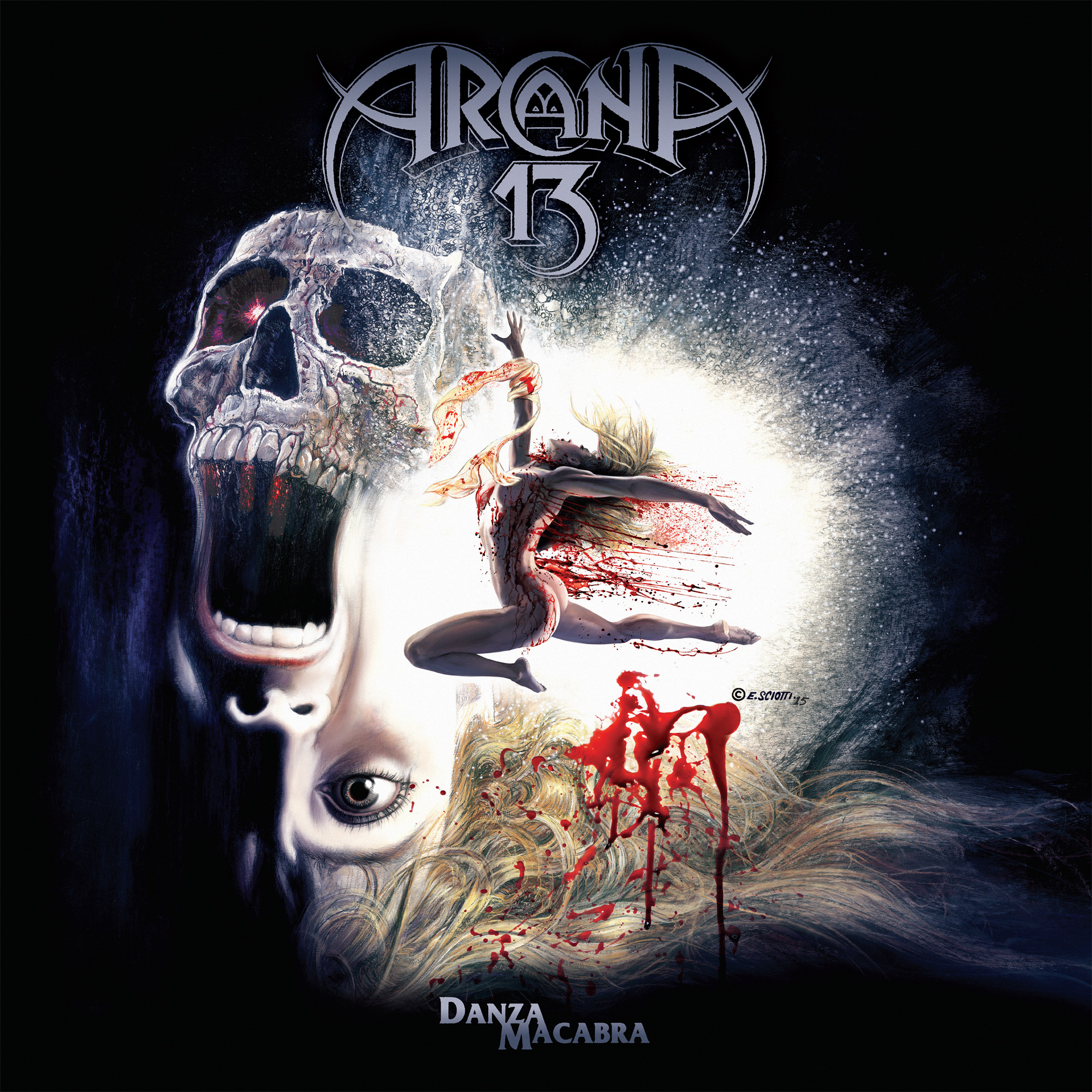 For review links and interview requests contact liz@earsplitcompound.com.
http://www.auralmusic.com
http://www.facebook.com/Aural-Music
http://www.auralwebstore.com/shop
http://www.facebook.com/arcanatredici/?fref=ts
http://www.arcana13.it