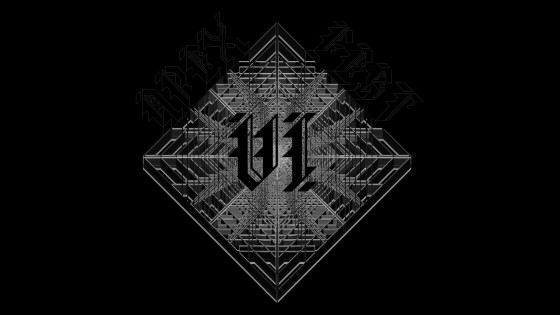 Surrounding the impending NYC-based apocalyptic music event, APEX FEST VI, early this June, fest-related tours throughout the Northeast leading up to and subsequent to the main gala have been set in place.
The main three-day APEX FEST VI — the sixth biennial installation of the apocalyptic music event — will bring three full days of audio tumult to NYC June 5th, 6th and 7th. Gathering a wide spectrum of international music artists, experimenters and collaborators from across the realms of noise, drone, industrial, power electronics and more, the entire APEX FEST series is presented by Annihilvs Power Electronix in association with Abstract, Black Horizons, Crucial Blast, Cyclic Law, Earsplit PR, Handmade Birds, Heathen Harvest, Heaven Street, Malignant Records and M.A.P.S. The APEX FEST VI gala will take over Trans Pecos in Ridgewood, Queens, including sets from Portland doom cult, THE BODY (with guest collaborators to be announced), the second stateside performance from Dutch maniac GNAW THEIR TONGUES, the first US appearance from Sweden's IRM in ten years, MENACE RUINE, TREPANERINGSRITUALEN, BURIAL HEX, SUTEKH HEXEN, SVARTSINN, JARL, OMEI, ARTICLE COLLECTION, ARBITER, BARREN HARVEST, SOPHIA + KARJALAN SISSIT, NORTHAUNT, HAVAN, FUNERARY CALL and more, in addition to short films and visual works presentations, exclusive merch/vendor wares and much more.
Leading up to the main event in NYC, APEX FEST TOUR I will invade Pawtucket May 31st, Philadelphia June 2nd, and Baltimore June 3rd,. This initial wave of devastation features co-headlining acts, Swedish death-industrial project TREPANERINGSRITUALEN and Dutch alienists ADERLATING (a side project of New York festival headliner, GNAW THEIR TONGUES). Philadelphia and Baltimore will see ADERLATING performing a split set with SLAVERNIJ, a collaborative project with Annihilvs label partner Daniel Suffering, whose project WHORID has a new full length album coming on Annihilvs. Also on the tour will be IRM, another Swedish industrial act which performed at the very first APEX FEST in June 2005, marking the project's second visit to the states in a decade, and their first as a three-piece band. Rounding up the lineup are Bay Area occult abyss architects SUTEKH HEXEN. The Baltimore show also boasts a special headlining performance by infamous occult doom duo, THE BODY.
APEX FEST TOUR II will be deployed following the main NYC event, and is curated in partnership with Canadian label Cyclic Law, a contributor to the New York festival. Shows are confirmed for Philadelphia on June 8th, Providence on June 10th, and Montreal on June 12th. This second run consists of the vanguard of Scandinavian dark-ambient artists, with a combined performance by Swedish acts SOPHIA and KARJALAN SISSIT, each of whom are already tremendous acts individually. Norwegian projects SVARTSINN and NORTHAUNT, and Cyclic Law label founder Frederic Arbour's dark-ambient project VISIONS, an alumni of 2007's APEX FEST II, round out the lineup.
Fest preorder bundles have been released, which include limited edition shirts for GNAW THEIR TONGUES and THE BODY, as well as a compilation CD featuring tracks (many of them exclusive) from the majority of the fest lineup. These sales go directly toward funding the event, meaning attendees are active participants in the production of the festival.
View all ticket options and merch bundles AT THIS LOCATION.
A campaign on INDIEGOGO has been established in an effort for additional support from fans that are unable to attend HERE.
APEX VI – An Apocalyptic Music Event
APEX FEST TOUR I:
w/ TREPANERINGSRITUALEN, ADERLATING, IRM, SUTEKH HEXEN
5/31/2015 Machines With Magnets – Pawtucket, RI [info]
6/02/2015 Philadelphia Mausoleum of Contemporary Art – Philadelphia, PA [info]
6/03/2015 The Crown – Baltimore, MD w/ THE BODY [info]
APEX FEST VI MAIN EVENT [info]
I – 6/05/2015 Trans Pecos – Queens, NY
w/ JARL, OMEI, ARTICLE COLLECTION, ARBITER + films/visuals by MARTIN BLADH, KAROLINA URBANIAK
II – 6/06/2015 Trans Pecos – Queens, NY
w/ GNAW THEIR TONGUES, TREPANERINGSRITUALEN, MENACE RUINE, IRM, BURIAL HEX, SUTEKH HEXEN, BARREN HARVEST + DJs Ryan Martin (DAÏS), Shenan (RITUALS NYC)
III – 6/07/2015 Trans Pecos – Queens, NY
w/ THE BODY, SOPHIA + KARJALAN SISSIT, SVARTSINN, NORTHAUNT, HAVAN, FUNERARY CALL + DJs Fade Kainer (STATIQBLOOM, BATILLUS, THEOLOGIAN), Ben Abstract (WRATH, BONECHURCH)
APEX FEST TOUR II:
w/ SOPHIA+KARJALAN SISSIT, SVARTSINN, NORTHAUNT, VISIONS
6/08/2015 3rd & Girard – Philadelphia, PA [info]
6/10/2015 Dusk – Providence, RI [info]
6/12/2015 La Vitrola – Montreal, QC [info]
http://www.annihilvs.net
http://www.facebook.com/Annihilvs
https://www.earsplitcompound.com