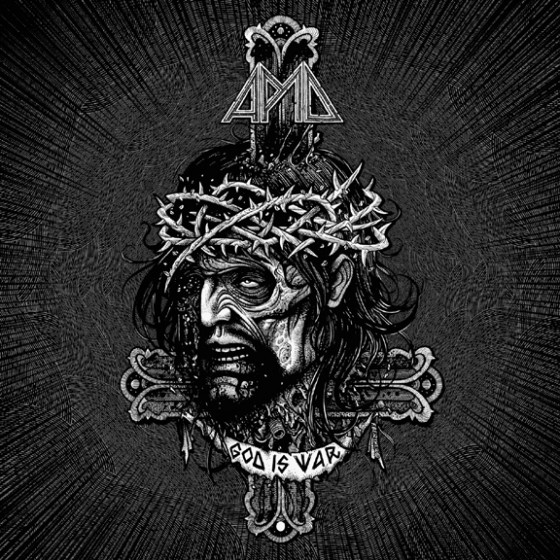 Today Pitchfork Media are hosting the premiere of a brand new track from ALL PIGS MUST DIE's recently released God Is War, dropping the volatile and crushing "The Blessed Void" on your Monday like a mallet to the head. The sheer anger and combustible energy harnessed within this song will surely get your blood boiling, from the punk-infused d-beat attack kicking it off, to the gloomy, slow-motion Swedish death-influenced bridge, to the guitar solo-infused high-speed metallic hardcore finale.
The CD pressing of God Is War was just unleashed in North America last week, and while the deluxe 180-gram, thick-cut gatefold 12″ version awaits it's official street date of August 30th, it is already available via Southern Lord's online store.
Having just returned from several appearances on the West Coast as part of The Power Of The Riff, the band are now home and plotting new live assaults for the coming months, including an upcoming night of brutality supporting Cleveland metalcore heroes Integrity at a rare live performance in New London, Connecticut on October 1st.
ALL PIGS MUST DIE Live Aktions:
10/01/2011 El N Gee – New London, CT w/ Integrity
http://www.godiswar.com
http://www.facebook.com/apmdband
http://www.twitter.com/allpigsmustdie
http://www.southernlord.com