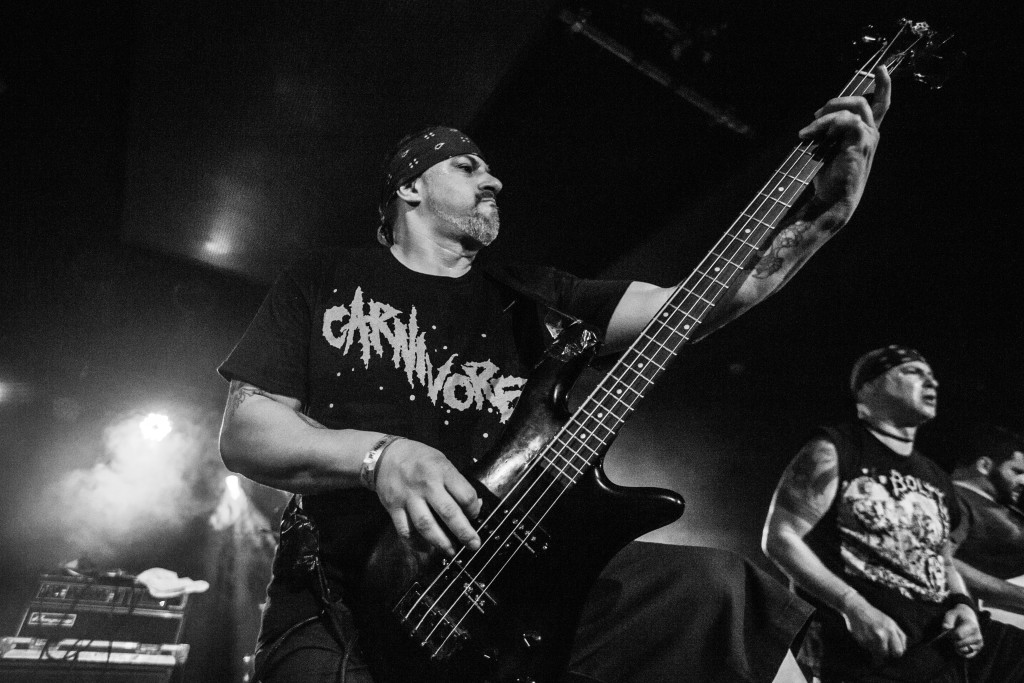 [photo by Aga Hairesis]
Metallic hardcore heavyweights ALL OUT WAR have officially joined the Decibel Flexi Series!
The band's exclusive new recording, "Accept No Masters," does not appear on the New York stalwarts' recently released Give Us Extinction LP. So, if you want to complete your ALL OUT WAR discography, you're in luck because an extremely limited number of issues containing the 83rd installment in the Decibel Flexi Series are available HERE. Miss out and be condemned to suffer without it.
Unleash ALL OUT WAR's "Accept No Masters" only at Decibel RIGHT HERE
"Accept No Masters" was created during the sessions for the band's sixth full-length release, Give Us Extinction. ALL OUT WAR delivers some of their most destructive material to date with over forty-two minutes of their patented metallic hardcore wrath. Fueled by some of their most scornful vocal intensity, brutal breakdowns, and infectious grooves to date, each track leaves scorched earth in their wake. Recorded at West West Side Studios with Steve Evetts and mastered by Alan Douches, and completed with grim artwork by Alexandre Goulet, Give Us Extinction includes a cover of Nausea's "Cybergod," and features guest vocals on "Choking On Indifference" and "Cybergod" by Emily Muscara (Straphangers), and on "Carcass Rot" by Michelle Eddison (ex-Starkweather).
Stream ALL OUT WAR's entire Give Us Extinction LP at THIS LOCATION.
Give Us Extinction is out now through Organized Crime Records on LP, CD, and digital formats; find order options RIGHT HERE.
ALL OUT WAR will take part in the annual East Coast Tsunami Fest in Reading, Pennsylvania this weekend alongside the likes of Integrity, H2O, Madball, Cro-Mags, Agnostic Front, 25 Ta Life, Wisdom In Chains, and many more. The band is booking shows into next year, including an upcoming European tour for March. Watch for live updates in the weeks ahead.
ALL OUT WAR Live:
9/23/2017 Reverb – Reading, PA @ Tsunami Fest w/ Integrity, Agnostic Front, Madball, Cro-Mags [info]
10/21/2017 Cobra Lounge – Chicago, IL w/ 100 Demons
12/16/2017The Chance – Poughkeepsie, NY
1/27/2018 Bovine Sex Club – Toronto, ON
1/28/2018 Foufounes Electriques – Montreal, QC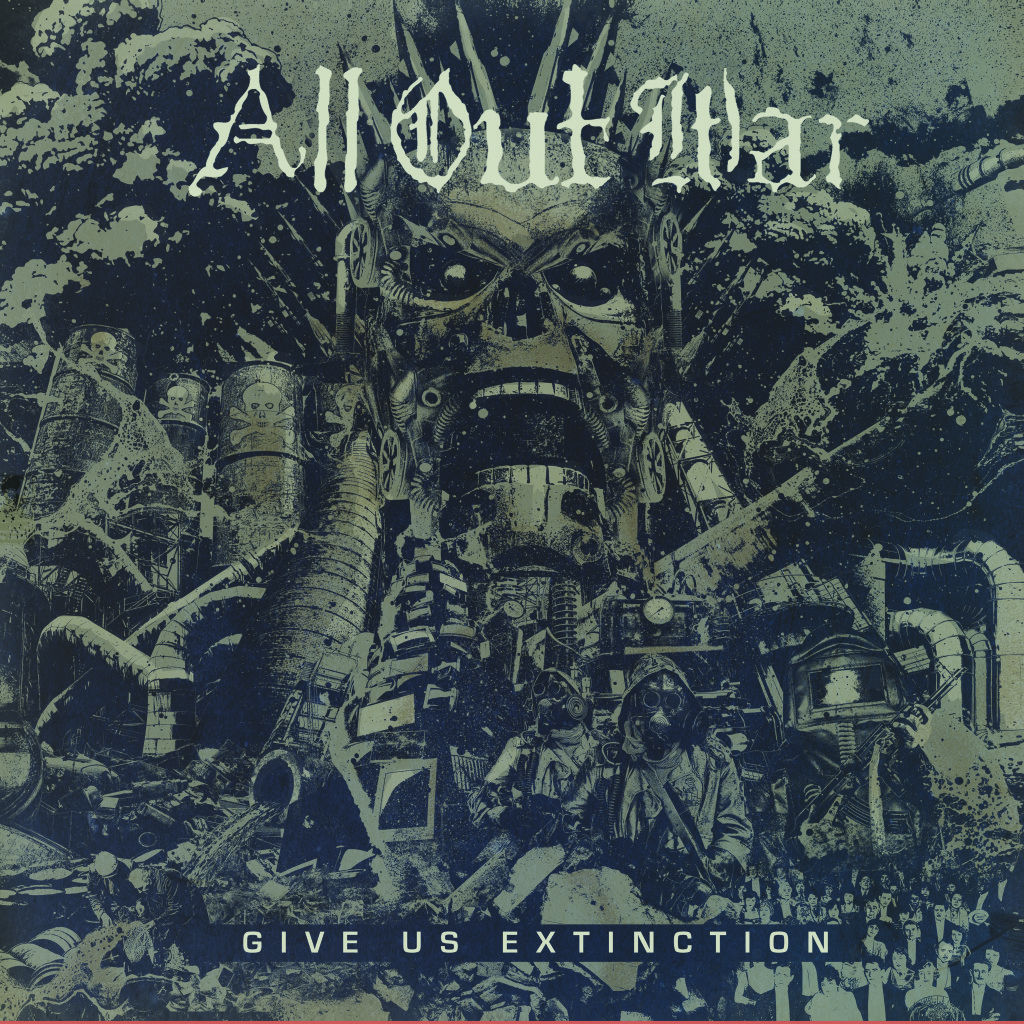 http://www.facebook.com/alloutwarunofficial
http://www.organizedcrimerecords.com
http://www.facebook.com/organizedcrimerecs
http://www.twitter.com/orgcrimerecs
http://www.crimescenemerch.com