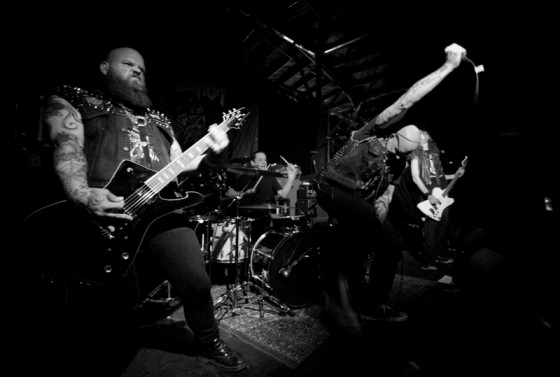 San Francisco's malevolent death metal overlords ACEPHALIX are preparing to set their second official full-length loose via Southern Lord this April, delivering with it some of the most uncompromised, old-school death metal brutality of the year.
While their first few releases bore a more metal-edged crustpunk sound, the ACEPHALIX attack has undeniably shown more death metal influence with each passing release. After the cult crust/metal scene success of their Aporia LP, released via Prank Records in 2010, the band dropped two brutal demos — 2010's Interminable Night and 2011's Flesh Torn In Twilight, Southern Lord brought the two demos together and released a one-time CD pressing of 2000 copies which sold out rapidly. Over the past two years ACEPHALIX have toured relentlessly, doing the Western US with Danish death metal horde Undergang and also taking part in the Power of the Riff 2011 Summer tour alongside Black Breath, Winter, Noothgrush, Eyehategod, Pentagram and more.
Now officially a part of the Southern Lord roster and a major priority for the label, ACEPHALIX are preparing to assault the planet with their second official full-length, bringing out their most pulverizing, low-end deathcrushing riffage and cavernous vocal malevolence yet with Deathless Master. With an incredibly evil, thundering delivery, the eight hymns harnessed on Deathless Master were recorded with Vöetsek's Jef Leppard, who also recorded Interminable Night. While their punk/crust heritage is still detectable in their songwriting, but the primal delivery of the riffs and guttural, horrifying tone of the vocals on Deathless Master sees the band make the final transition from into a full-fledged, disgustingly behemoth death metal unit. ACEPHALIX.
The fiends at Cvlt Nation have once again proven their loyalty to ACEPHALIX' brutal tones by hosting one of the most rapture-ready tracks from Deathless Master. Behold your face, after you pick it up, once "On Wings…" rips it off for you RIGHT HERE.
Deathless Master will hit North America April 24th on CD and sometime in June on vinyl. Expect massive touring from ACEPHALIX beginning in the months just ahead and all through the year.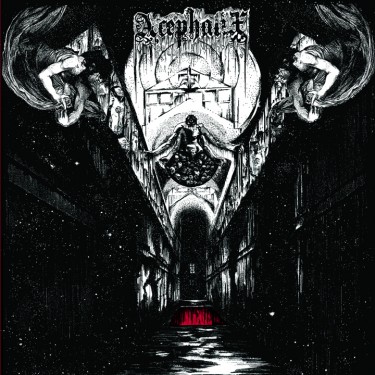 Deathless Master Track Listing:
1. Bastard Self
2. Deathless Master
3. Tomb Of Our Fathers
4. On Wings…
5. Raw Life
6. Blood Of Desire
7. In Arms Of Nothing
8. The Hunger
http://www.acephalix.com
http://www.facebook.com/pages/Acephalix/116269338417902
http://www.southernlord.com
http://twitter.com/twatterlord
http://www.facebook.com/SLadmin