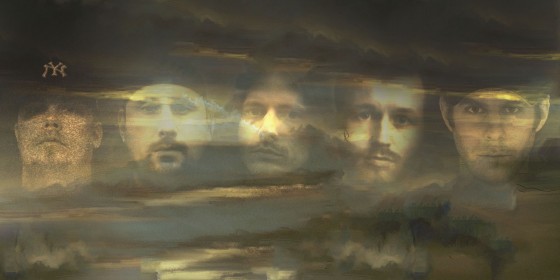 Following the North American release of SPAWN OF POSSESSION's anticipated third album, Incurso, last week, the Swedish technical death metal horde's latest work cracked the Billboard charts! The blistering record landed at #63 on the Billboard Heatseekers chart and also came in at #62 on the Hard Music Chart in its first week, leaving weaker metal records smoldering in its wake!
Featuring current and former members of Necrophagist and Obscura, Incurso is the first album to be unleashed by SPAWN OF POSSESSION in over five years, and the band's first for Relapse Records. Already being perceived as one of the most acclaimed extreme releases of 2012 by international metal media outlets, the mind-boggling high-speed attack of Incurso remains as epic and smooth-flowing as it is technically brilliant and unabashedly heavier than hell over the entire course of its near hour-long lifespan, and is unarguably the most professional recording in the heralded Swedish outfit's ongoing lineage. The entire album is still streaming via MetalSucks, RIGHT HERE.
SPAWN OF POSSESSION's first full tour assault in support of Incurso has been underway for two weeks today, with another two weeks of brutality for the European people to be had. Stay tuned for tour updates and much more on SOP throughout the rest of the year.
SPAWN OF POSSESSION European Tour w/ Obscura, Gorod, Exivious [remaining dates]:
3/23/2012 Zoe Club – Milano, Italy
3/24/2012 Traffic Club – Rome, Italy
3/27/2012 Aero – Toulouse, France
3/28/2012 Ferrailleur – Nantes, France
3/29/2012 Glazart – Paris, France
3/30/2012 4 Ecluses – Dunkerque, France
3/31/2012 106 – Rouen, France
4/01/2012 Moho Live – Manchester, UK
4/02/2012 The Pint – Dublin, Ireland
4/03/2012 The Croft – Bristol, UK
4/04/2012 Underworld – London, UK
4/05/2012 Biebob – Vosselaar, Belgium
4/06/2012 Patronat – Haarlem, Holland
4/07/2012 Underground – Köln, Germany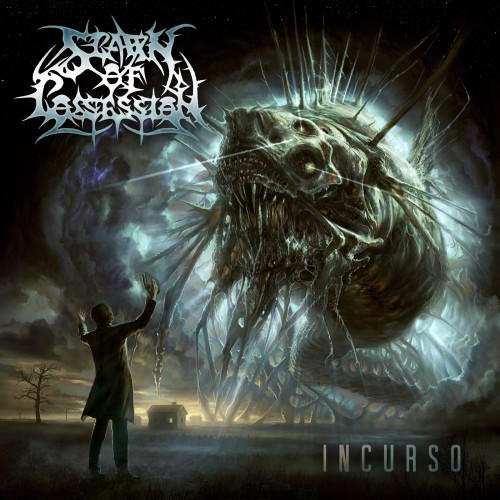 "…in one word, unbelievable. Unbelievably good. Dammit, it's the best tech death album ever. EVER. 5/5" – HeavyBlogIsHeavy
"…may very well be THE tech-death album to beat in 2012." – MetalSucks
"…their best album to date and will be one of the year's best metal releases. 5/5" – Stereokiller
"…packed to the gills with brilliant musicianship and songs that combine brutality & technicality to absolute perfection. 5/5" – Sea of Tranquility
"It will be nearly impossible for any band in this sub-genre to match the musical quality of this album for the rest of the year, may be even longer. 8.5/10" – Metal Assault
"…an essential purchase for those who enjoy technical death metal with performance and precision. 8.5/10" – SickDrummer
"Listening to Incurso is like being caught in a hurricane. 5/5" – OneMetal
"…mind-numbing riffs, insanely fast drumming, stop-on-dime timings and signature changes, varying levels of guttural vocal attacks, dense bass work that exceeds most professional players' soloing capability, all intertwined as the standard in this epic LP…nine of the best tracks death metal has seen in 2012." – Blow The Scene
"…superb audio quality, and a sheer onslaught of bludgeoning death metal. 9.5/10" – Apoch's Metal Review
"…sincerely a masterpiece. 5/5" – SD Metal
"…any fan of Technical Death Metal will surely be amazed by the quality of the music presented by Spawn of Possession…91/100" – Infernal Masquerade
"…a shining example of a band at the top of its genre. 9.5/10" – Lexington Music Press
http://spawnofpossession.bandcamp.com
http://www.facebook.com/SpawnofPossession
http://twitter.com/spawnofficial
http://www.myspace.com/spawnofpossession
http://www.relapse.com
http://relapserecords.bandcamp.com
http://www.facebook.com/RelapseRecords