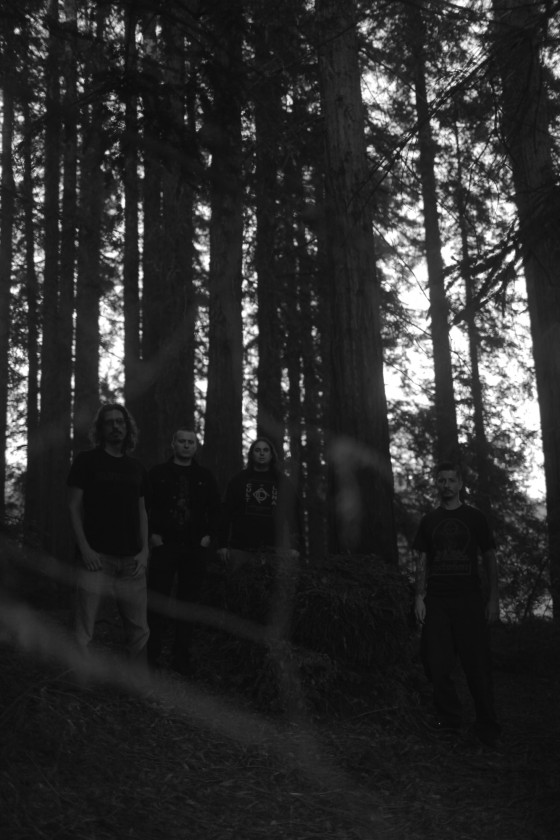 With a nearly ten-and-a-half minute surge of harrowing crust/sludge superiority, "Cruciform" — the new single from Oakland, California's apocalyptic ABSTRACTER and their impending Wound Empire LP — leaches itself to the populace internationally via Vice Magazine.
Boasting an apocalyptic view on the future, ABSTRACTER's harsh output surges with crushing, blackened sludge infiltrated with elements of noise, black metal and psychedelic wrath, and Wound Empire boasts the band's most demoralizing elements to date, its four massive movements consuming forty-two minutes. Recorded and mixed at Earhammer Studios in Oakland, California by Greg Wilkinson (Brainoil, Pallbearer, Noothgrush, etc.) and mastered at Audiosiege Mastering studios in Portland, Oregon by Brad Boatright (Wolves In The Throne Room, Nails, Sunn O))), Sleep, etc.), Wound Empire's cover art and layout was handled by the band's friend Kevin Gan Yuen of Sutekh Hexen. Vice Magazine releases the third track, "Cruciform," inciting, "Oakland doom band ABSTRACTER must figure the end is coming any day now, so they've written the apocalypse a theme song… Listen to 'Cruciform' nice and loud while you browse WWI chemical warfare photos on Google. You can almost smell the fire and brimstone."
Open the gateway to "Cruciform" at Vice Magazine now at THIS LOCATION.
Also experience the LP's "Lightless" opener at Cvlt Nation RIGHT HERE.
ABSTRACTER has also confirmed a hometown record release show for Wound Empire, set to take place on March 7th in Oakland, the band also joined by Dispirit, Alaric and Church. Additional sporadic live actions will be declared in the coming weeks.
ABSTRACTER Wound Empire Record Release Show:
3/07/2015 First Church Of The Buzzard – Oakland, CA w/ Dispirit, Alaric, Church [info]
Guitarist Robin Kahn breaks down his arsenal of gear which heavily influences the turbulent ABSTRACTER sound via PureGrainAudio RIGHT HERE.
Set for official release on February 10th, 2015, Wound Empire will see release on 12″ vinyl LP through Fragile Branch Recordings (US), Vendetta Records (EU/DE), 7 Degrees Records (EU/DE) and Shove Records (EU/IT), on CD by COF Records (formerly known as Church Ov Fuck – UK), on cassette tape co-released by Sentient Ruin in collaboration with An Out Recordings, and digitally again through Sentient Ruin. The LP will see a pressing of 500 copies on black and 100 on clear wax with black and grey haze, the CD in an edition of 100 hand-assembled, four-panel, gatefold, vinyl-styled cardboard jackets with a 6mm spine and insert, and the tape in a run of 100 with a five-panel U-card in a clear Norelco box with a cardboard outer sleeve.
Preorders for Wound Empire on CD, LP, cassette and download are now available through ABSTRACTER's own Sentient Ruin Laboratories HERE. Overseas the LP can be preordered via 7 Degrees HERE and Vendetta HERE.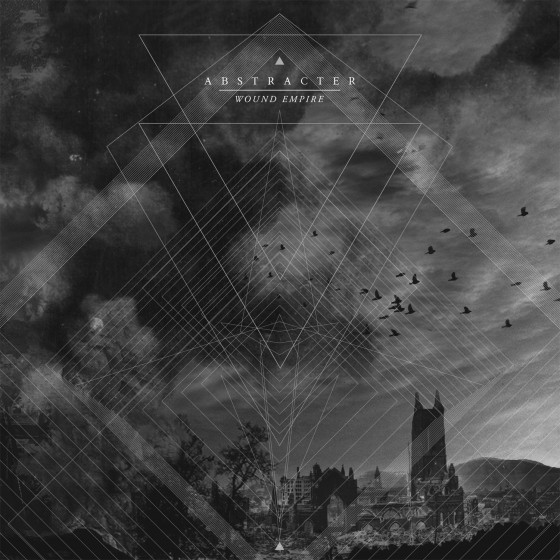 http://www.abstracterband.com
http://www.facebook.com/ABSTRACTER
http://abstracter.bandcamp.com
http://www.facebook.com/SentientRuin
http://www.fragilebranch.com