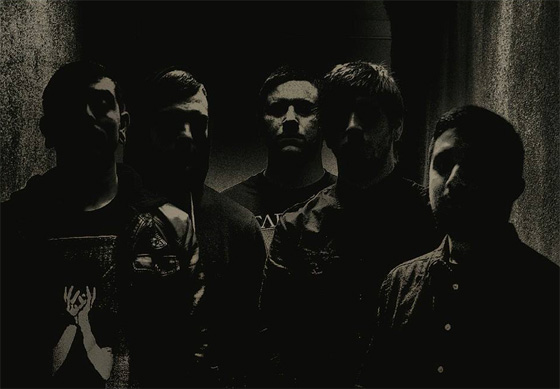 California technical death metal collective, WRATH OF VESUVIUS, now more commonly known as WRVTH, recently joined forces with extreme metal powerhouse, Unique Leader Records, for the release of their third full-length this Spring.
Established in 2007, WRVTH self-financed their 2009 A World In Peril EP followed by their 2010 debut long player Portals Through Ophiuchus before piquing the interest of Mediaskare Records who released sophomore rager, Revelation, in 2013. Following two years of maniacal tour schedules, personnel shifts, and a wholly matured approach to their sound, WRATH OF VESUVIUS will drop their self-titled third offering this Spring.
Comments the band of their union with Unique Leader, "We are beyond excited to be working with Unique Leader Records. They have always had cutting edge heavy bands that stand out among the modern metal scene. They're a solid label which means a lot these days, and we couldn't have asked for a better partner in taking our next step. We took a fresh approach to writing this record and its really starting to come together. This band has changed a lot over the last few years, and we think this record will display the distinctive character and eclectic personality that we bring to each song."
In related WRATH OF VESUVIUS missives, the band will level stages alongside tech death behemoths/labelmates Inanimate Existence on a two-plus week takeover. The Enter Into Atonement Tour 2015 is scheduled for liftoff on February 26th in Stockton, California and will wind through eighteen cities with additional onstage demolitions will be announced in the coming months.
WRVTH w/ Inanimate Existence:
2/26/2015 The 207 – Stockton, CA
2/27/2015 EPEK Print Shop – Salinas, CA
2/28/2015 Musichead – Medford, OR
3/01/2015 The Third Street Pub – Bend, OR
3/02/2015 The Pin – Spokane, WA
3/03/2015 The Palace Lounge – Missoula, MT
3/04/2015 Machinery Row – Great Falls, MT
3/05/2015 Loading Dock – Salt Lake City, UT
3/06/2015 Bushwackers Saloon – Denver, CO
3/07/2015 The Blu Phoenix – Albuquerque, NM
3/08/2015 Joe's Grotto – Phoenix, AZ
3/09/2015 Slidebar – Fullerton, CA
3/10/2015 Boondocks Tavern – Banning, CA
3/11/2015 White Oak Music – Van Nuys, CA
3/12/2015 Strummer's – Fresno, CA FREE Show!
3/13/2015 The Divebar – Las Vegas, NV
3/14/2015 Arlene Francis Center – Santa Rosa, CA
3/15/2015 On The Y – Sacramento, CA
Further WRATH OF VESUVIUS news to be announced as it becomes available. Stay tuned.
http://www.facebook.com/WrathofVesuvius
http://www.uniqueleader.com
http://www.facebook.com/UniqueLeaderRecords