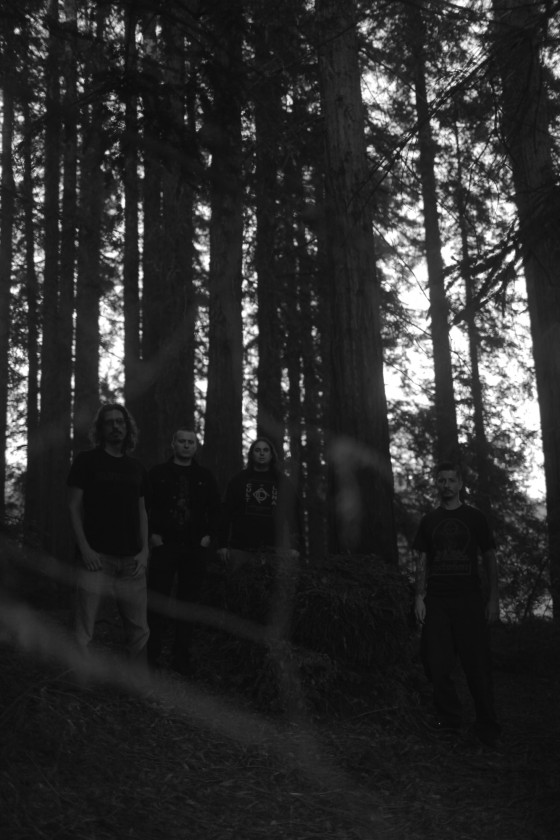 As Oakland, California's apocalyptic ABSTRACTER prepares their sophomore LP, Wound Empire, for release next week, the entire record has been unveiled early through an exclusive album premiere via Cvlt Nation.
Wound Empire boasts ABSTRACTER's most demoralizing elements to date, its four massive movements consuming forty-two minutes of material recorded and mixed at Earhammer Studios by Greg Wilkinson (Brainoil, Pallbearer, Noothgrush) and mastered at Audiosiege by Brad Boatright (Wolves In The Throne Room, Nails, Sunn O))), Sleep). A week ahead of its release, Cvlt Nation proudly streams Wound Empire from start to finish, with part of their praise for the album offering, "The music of ABSTRACTER always seems to have an underlying melancholic tone, which is mainly derived from their use of ambiance, later continuing, "What is equally impressive with ABSTRACTER, though, is how they are able to combine both worlds in their music. Their ambiance might carry that gloomy tonality, but their groove is powerful."
As the planet continues to crumble, listen to ABSTRACTER's Wound Empire at Cvlt Nation RIGHT HERE.
Set for official release on February 10th, 2015, Wound Empire will see release on 12″ vinyl LP through Fragile Branch Recordings, Vendetta Records, 7 Degrees Records and Shove Records, on CD by COF Records, and on cassette tape co-released by An Out Recordings and ABSTRACTER's own Sentient Ruin. Orders for all digital and physical versions are available HERE and internationally the LP can be ordered HERE and HERE.
Wound Empire has been ravaging its way through the media over recent weeks, inciting emotionally-wrought responses from journalists around the planet. Vice Magazine premiered an early track from the album, issuing, "Oakland doom band ABSTRACTER must figure the end is coming any day now, so they've written the apocalypse a theme song… Listen to 'Cruciform' nice and loud while you browse WWI chemical warfare photos on Google. You can almost smell the fire and brimstone." Metal Mouth reviewed the album with a near-perfect 9.5/10, issuing, "this album is a violent delight but its production is clean and still manages to maintain a level of raw power that has become synonymous with this new breed of doom, and that too is fine by me," and in a raging 9/10 write-up, Metal Bite includes, "This album is like several natural disasters happening at once to apocalyptic proportions. Volcanoes erupting during an earthquake while a typhoon causes a tidal wave that destroys everything in its wake. The end is near and Wound Empire is the soundtrack." Metal Ireland states, "ABSTRACTER are crushingly heavy for much of the record, which is never sacrificed for anything, but there are flourishes of post metal to be heard from time to time, which adds some nice dynamics," and Meat Mead Metal proclaims, "This is a massive, earth-crushing record, with Abstracter stepping out as a band you need to know and respect right now. Wound Empire is their most devastating, adulation-deserving to date, and each visit I had with the album, I got sucked in more and more to all of the madness going on inside."
ABSTRACTER's hometown record release show for Wound Empire will go down on March 7th alongside Dispirit, Alaric and Church, with additional performances in the planning stages.
ABSTRACTER Wound Empire Record Release Show:
3/07/2015 First Church Of The Buzzard – Oakland, CA w/ Dispirit, Alaric, Church [info]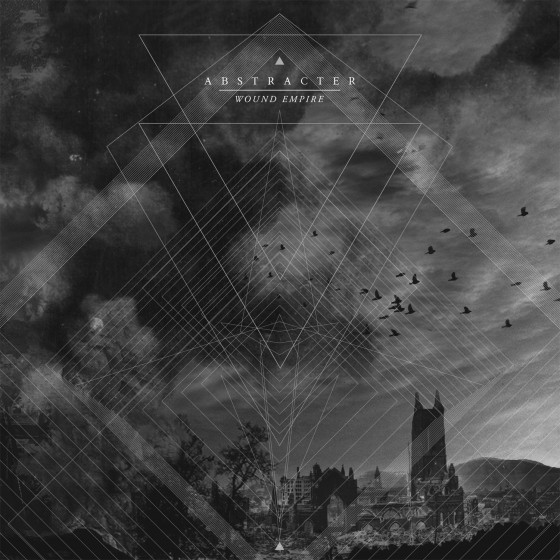 http://www.abstracterband.com
http://www.facebook.com/ABSTRACTER
http://abstracter.bandcamp.com
http://www.facebook.com/SentientRuin
http://www.fragilebranch.com
http://www.7degrees-records.de
http://www.facebook.com/hatecof/timeline
http://anout.bandcamp.com
http://vendettarecords.wordpress.com