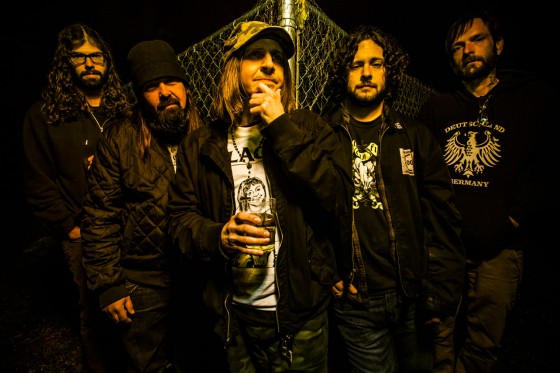 The latest round of live abuse from New Orleans kingpins, EYEHATEGOD, will go down this week, as the band members pack extra provisions for their trek to the current frozen tundra of the Northeast US. Tomorrow, February 4th, the band raids Boston, Massachusetts, with subsequent attacks on Clifton, New Jersey, a double-dose for Brooklyn, New York, and a special show in Baltimore, Maryland with the Cro Mags, Saint Vitus and Misery Index closing down the ordeal this Sunday, February 8th.
EYEHATEGOD Tour Dates:
2/04/2015 Brighton Music Hall – Boston MA
2/05/2015 The Clash Bar – Clifton, NJ
2/06/2015 Saint Vitus – Brooklyn, NY
2/07/2015 Saint Vitus – Brooklyn, NY
2/08/2015 Ottobar – Baltimore, MD w/ Cro Mags, Saint Vitus, Misery Index
Over two-and-a-half decades, EYEHATEGOD have helped define the NOLA sound: down-tuned, blues-inflected guitars awash in furious distortion, underpinning the tormented screams of Mike IX Williams over a thundering rhythm section. Following well over a decade-and-a-half between studio albums, EYEHATEGOD reemerged stronger and more determined than ever before with 2014's EyeHateGod, their first for Housecore Records, the album placing the band in even higher regards with critics and fans abroad. An exclamation mark on an already storied career, a statement of rebirth, catharsis, self-preservation and a sign of things to come, the chart topping album destroyed its way through the press, including dominating year-end lists everywhere, including the coveted #1 spot of Spin's 20 Best Albums Of 2014, the #14 spot of Pitchfork's Best Metal Albums Of 2014, the #30 slot of Decibel's Top 40 Albums Of 2014, the #14 position on Wondering Sounds' 25 Best Metal Albums Of 2014, #8 on OC Weekly's 10 Best Metal Albums Of 2014, #2 on Exclaim's Top Ten Metal And Hardcore Albums Of 2014 and countless others, proving that EYEHATEGOD continues to burn down everything in their path and remains one of the most important extreme music acts in the world.
Stand by for additional upcoming tour updates for EYEHATEGOD and more in the dark days ahead. Orders for EyeHateGod can be placed via Housecore Records HERE.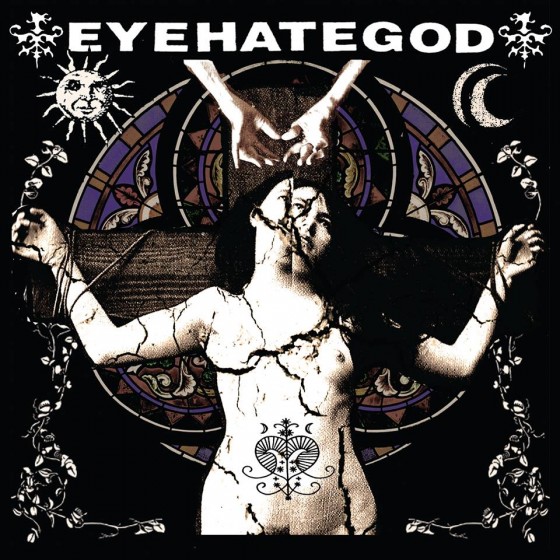 http://www.eyehategod.ee
http://www.facebook.com/OfficialEyeHateGod
http://www.thehousecorerecords.com