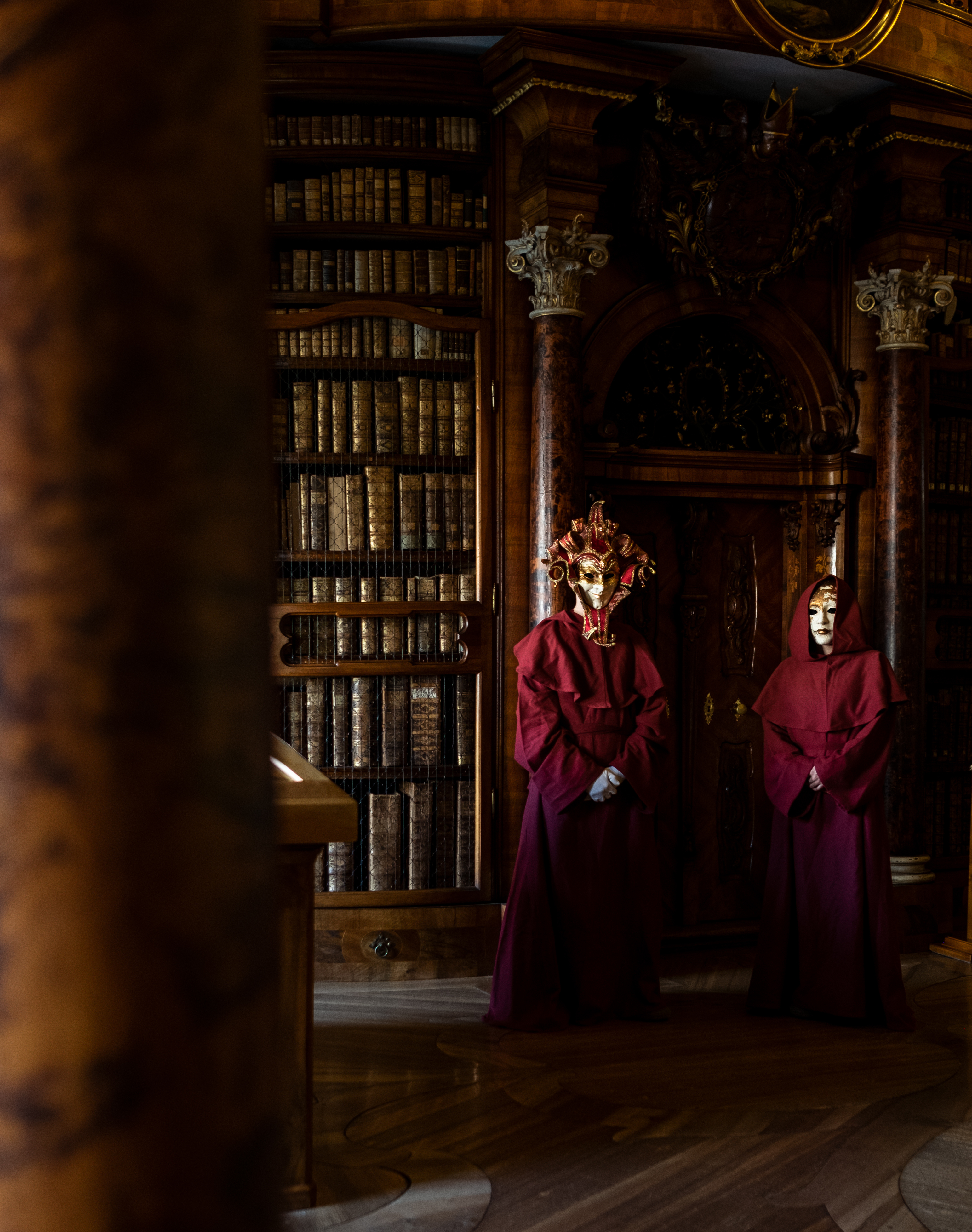 Decibel Magazine is currently streaming "Telôs" from Swiss atmospheric black metal duo AARA. The track comes by way of the band's mesmerizing second full-length, En Ergô Einai, set for release this April via their new label home of Debemur Morti Productions.
Drawing inspiration from the Age of Enlightenment in eighteenth century Europe, En Ergô Einai serves as a tribute to the duality in man's pursuit of perfection and the futility found therein. Like strokes of inspiration, exquisite guitar melodies weave a fluent plethora of moods and emotions, showcasing a heavy classical influence. Undulant blast beats and biting screams serve as a counterpoint to pristine atmospheres and ethereal choirs, an obstinate reminder of the finite nature of man and his creations. Here at the onset of a new decade, AARA presents a landmark of thoughtful, unorthodox black metal.
Notes the band of "Telôs:" "With the last song of the album the lyrical concept finds its end in 'Telôs.' The lyrics tell of illusion and chaos in the man-made world and are based on the realization that the goal and meaning of life lies in the experience of the pure moment. The song begins with a choral piece that reflects the heroic ideal of the goal ('Telôs'), which man tirelessly hunts on the journey of self-discovery. It is interrupted by a raw but hopeful part, which embodies the realization of reality. More and more a melancholic and hymnic melody breaks through the surface. A moment between despair and acceptance. A last rebellion sounds before the choir of the beginning repeats itself again and ends the album."
Stream AARA's "Telôs" at Decibel Magazine HERE.
Find opening track, "Arkanum," at THIS LOCATION.
En Ergô Einai, which includes a guest appearance by Blut Aus Nord's Vindsval, was recorded, mixed, and mastered at Chäuer Studios Bärn with cover art by Michael Handt, and artwork design by Naturmacht Studios. The record will be released on April 3rd in digipack CD, digital, and limited-edition vinyl formats. Find preordering options below.
North America: https://debemurmorti.aisamerch.com/band/aara
Europe: https://www.debemur-morti.com/en/419-aara-shop
Bandcamp: https://aara.bandcamp.com/album/en-ergo-einai
AARA:
Fluss – vocals
Berg – guitars, bass, synths
J – drums
"The blasting propulsion of the song is unrelenting, as are the frantic hum of the bass and the unbridled torment of the vocals. The music makes the pulse race in a torrid pace, but the song rockets into the skies, like a hawk exulting in a thermal, with us in its clutches. At the end, it sounds like some angelic host raising their voices in glorification." — No Clean Singing
https://www.facebook.com/Aara-941630312665011/
http://www.debemur-morti.com
http://www.facebook.com/debemurmorti
http://dmp666.bandcamp.com
http://www.instagram.com/debemurmorti/