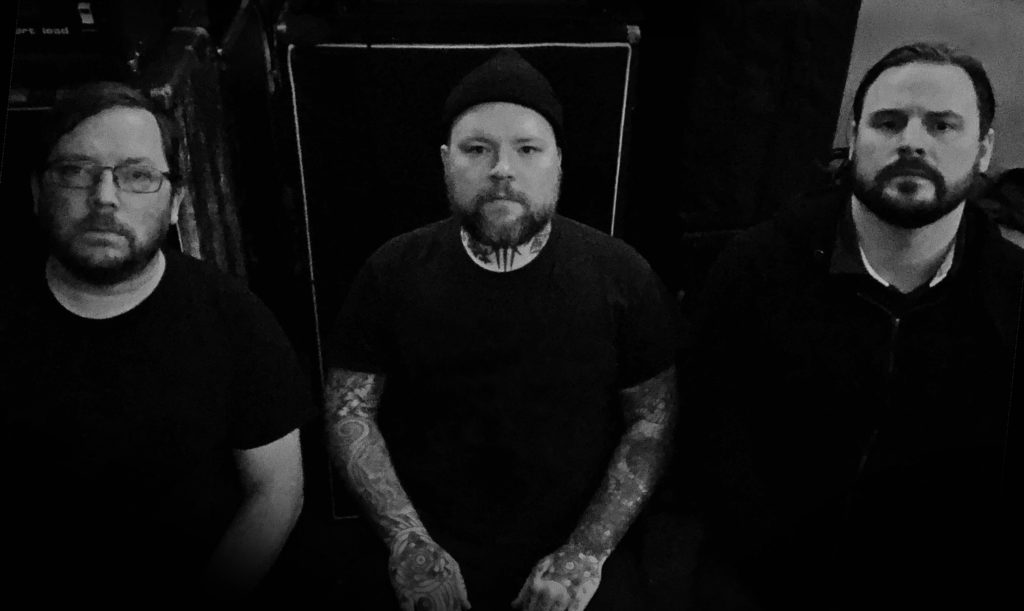 Minneapolis, Minnesota punk/metal trio HUMAN IMPULSE – formed by musicians collectively formerly of Ambassador Gun, Path Of Destruction, Tinnitus, and others – prepares to issue their eponymous debut EP this Friday. Popular hardcore/punk portal No Echo is now hosting an advance stream of the record alongside a short feature on the band.
Recorded 2019 by Tim Java and Justin Spirala, mixed by HUMAN IMPULSE's Luke Olson, and mastered by Adam Tucker at Signaturetone Recording, Human Impulse was completed with artwork by Bill Connors and design by Luke Olson. The EP is a sure thing for Disfear, Melvins, and Motörhead diehards.
No Echo offers within their feature, "The group specializes in a style of songwriting that coalesces the hardest elements of punk, noise rock, and metal."
Stream HUMAN IMPULSE's debut EP early only at No Echo RIGHT HERE.
Human Impulse will see DIY release through the band digitally and on 12″ red vinyl February 28th. Find preorders HERE.
Following a local release show for the record supporting punk legends Conflict, HUMAN IMPULSE will announce new shows and other news in the coming months.
HUMAN IMPULSE was formed in 2017 by guitarist Andy Hefner, drummer Bob Cahill, and bassist Luke Olson, with all three members also providing vocals to the assault. Their sound is structured upon punk and metal foundations, infusing elements of noise, experimental, and more, densely layering these sounds into quick, blazing songs. The lyrical content is influenced by the past, present, and future predicaments of the world, about how information is immediate, distorted, and easy to manipulate. The songs speak of mistrust, paranoia, disgust, hope, and despair.
https://humanimpulse.bandcamp.com
https://www.instagram.com/human_impulse_mpls