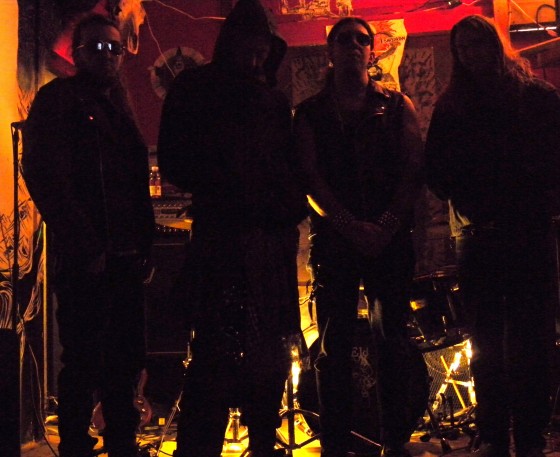 Possibly one of the most unanticipated but entertaining metal releases of the year, The Good, The Bad And The Damned — the debut album from Portland, Maine-based sect ZUD — is infecting unsuspecting humans across the globe.
Seamlessly melding the callous, grimy, black metal antagonism and untamed abandon of Watain, Peste Noire, Bathory and other infamous black metal cults with a more free-form classic rock jam approach more akin to something found on a dusty Roky Erickson or early Van Halen LP, ZUD's charged but undeniably pleasurable approach to songwriting is nothing short of entertaining and ballsy. ZUD somehow does something vibrant and fresh while simultaneously paying homage to those who forged the paths the four members have traveled thus far in life. Writers at major renowned media sources down to the smallest fan-run blogs have been dropping killer blurbs and reviews on ZUD's mad methods over weeks past, The Good, The Bad And The Damned inspiring an infectious rash of full-on praise from across the globe.
Today Cvlt Nation helps spread the infection by hosting a stream of The Good, The Bad And The Damned for all to experience. Eliminate your enemies or just party hard to the raging ZUD riffery RIGHT HERE.
Recorded and mixed by Todd Hutchinson (Falls of Rauros, AOK Suicide Forest) at Acadia Recording Company in Portland, Maine and mastered by Tore Stjerna (Watain, Repugnant) at Necromorbus Studios in Stockholm, Sweden, The Good, The Bad And The Damned rolls with more than forty minutes of badass riffage, the album self-released on the Summer Solstice in a limited run of 333 hand-numbered gatefold digipak CDs, available direct from the band HERE.
"… a lot more fun to listen to than Watain." – Decibel
"Definitely unique and a little bizarre." – Metal Injection
"The Good, the Bad and the Damned is one of the coolest albums I have come across this year… a style I didn't know I wanted until I came across this release, and now I just want to keep going back to it." – Cosmos Gaming
"…a sick and twisted mix of classic riffs and black metal evil." – Cvlt Nation
"…a jet-fueled charge of something like first-wave black metal combined with filthy rock 'n' roll. The drumming is off the hook, the riffs are more fun than a barrel of monkeys on meth, and the clean guitar solo is a banshee screamer. The vocals are also evil, vicious, and intelligible. Refreshingly different metal…" – No Clean Singing
"… like Quorthon fronting Van Halen…" – Ave Noctum
"…tuneful, economical and heartfelt – no fret wanking, just wild abandon and soul." – Black Insect Laughter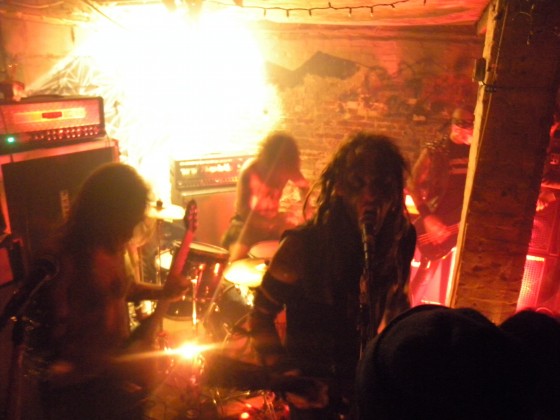 http://zud666.blogspot.com
https://soundcloud.com/thetruezud