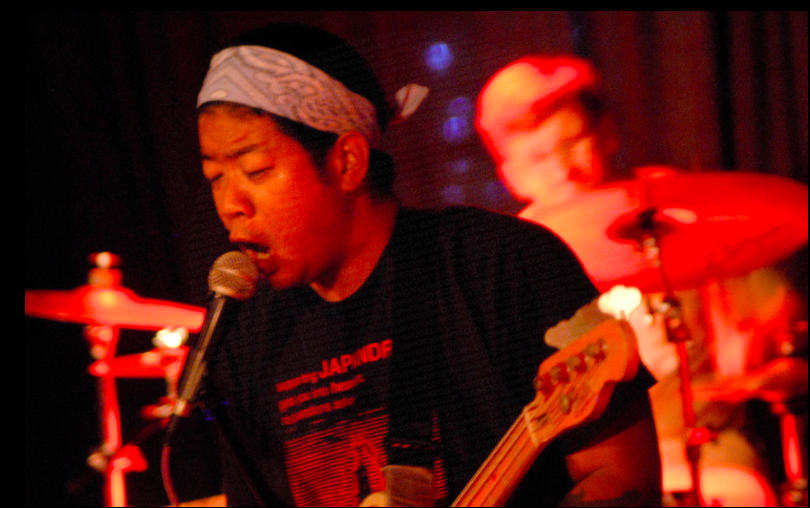 CTRL+Z, the infectious new album by New Jersey punk trio ZERO FOR CONDUCT is now streaming in its entirety through Treble webzine, just days ahead of its release through Nefarious Industries.
ZERO FOR CONDUCT brings forth all things great about indie rock, shoegaze and punk, with a post-rock fringe. CTRL+Z was recorded and mixed by Joe Dell'Aquila at Exeter Recordings and mastered by Kim Rosen at Knack Mastering and completed with a cover painting by Keith Crowley.
Treble issues with their stream of the record, "The group has a heavy, melodic sound that recalls vintage Fugazi and The Minutemen, with strong melodies, big hooks and lots of excellent vocal harmonies. It rocks hard without ever losing that sense of groove, which makes their take on punk and post-hardcore particularly fun. Fans of the combined catalogs of SST and Dischord will find a lot to dive into here (as well as some sly references to classic rock bands like Led Zeppelin)."
Hear ZERO FOR CONDUCT's CTRL+Z at Treble RIGHT HERE.
Nefarious Industries will release CTRL+Z digitally this Friday, March 23rd; find preorders HERE.
Following their first release show for CTRL+Z earlier this month, ZERO FOR CONDUCT will celebrate again with another release show on the album's release day this Friday in Highland Park. Watch for additional shows to be announced throughout the months ahead.
ZERO FOR CONDUCT Live:
3/23/2018 Pino's – Highland Park, NJ w/ The Nowhere, Gold Streets
5/19/2018 The Saint – Asbury Park, NJ w/ Gay Guy/Straight Guy
Having released a split single with Eastern Anchors through Nefarious Industries in 2014, New Brunswick, returns to the label with their second album, CTRL+Z. With eight new tracks packed into a half-hour of mayhem, ZERO FOR CONDUCT delivers a wild ride through Downtown Post-Punkville on CTRL+Z. The trio's slick hooks and quirky melodies are countered with pounding rhythms, all boasting a barrage of entertaining and infectious tales of everything from non-compliance to nonsense and everywhere to the side.
https://zeroforconduct.bandcamp.com
https://www.facebook.com/zfcband
http://nefariousindustries.com
http://www.facebook.com/NefariousIndustries
http://www.twitter.com/NefariousInd