US based multi-instrumentalist and recent Atomic Fire Records signee ZEKE SKY will release his label debut, Intergalactic Demon King, November 11th.
The eleven-tracks offering was produced by Zeke himself alongside Kevin Antreassian (The Dillinger Escape Plan) who was also responsible for tracking, mixing, and mastering these tunes at Backroom Studios, adding vital touches to make them shine as bright as they do now. The album's fantasy-laden artwork was handled by Dafid Riza / Insect Decay.
With today's release of the new video for the album's title track, filmed and directed by Allview Cinema And Photography, Zeke states, "'Intergalactic Demon King' is my sonic monolith in tribute to the unbridled ruthlessness of the barbarian and the cunning, calculated sophistication of the civilized. They both realize a rightful place in this song and in the brave dominion of any great king."
View ZEKE SKY's "Intergalactic Demon King" video HERE and stream the single on all digital platforms HERE.
The video for prior single "Say Your Prayers" can be viewed HERE.
Preorders for the physical editions of Intergalactic Demon King, including digipak CD and vinyl LP in multiple color variants, as well as digital presaves where the title track and "Say Your Prayers" are immediately available, can all be found at THIS LOCATION.
Don't forget to subscribe Atomic Fire Records on YouTube and to listen to "Intergalactic Demon King" and other new tracks in the AFR New Releases playlist on Spotify HERE.
Intergalactic Demon King Track Listing:
Overture
On The Tip Of The Tongue
Light The Sky
Intergalactic Demon King
Level The Heights
Light In The Hollow
Firewitch Forever
Faith And Sorrow
Endlessly Forever
Say Your Prayers
LionHeart
ZEKE SKY is an American guitarist, pianist, vocalist, and composer who has made continuous impact since videos of his playing and songs emerged on the internet in 2018. Combining influences of psychedelic rock, progressive metal, heavy metal and world music, Zeke goes against the grain in writing and performing bold and visionary songs without limitation, dealing with complex lyric issues ranging from toxic love to kingly conquests. In the same year, ZEKE SKY played his first live event opening for King's X as part of a home recorded album effort. Despite the total infancy of his name, an impressive number of copies were sold of this obscure album on the web.
ZEKE followed up with a pair of singles in 2019 and 2020 with updated production ethics and of course more aggressive playing, and those saw favorable reviews all over the world, including Rolling Stone Magazine India who lauded, "an all-out incendiary, hyper-melodic offering of metal and rock, complete with catchy choruses and wild guitar solos."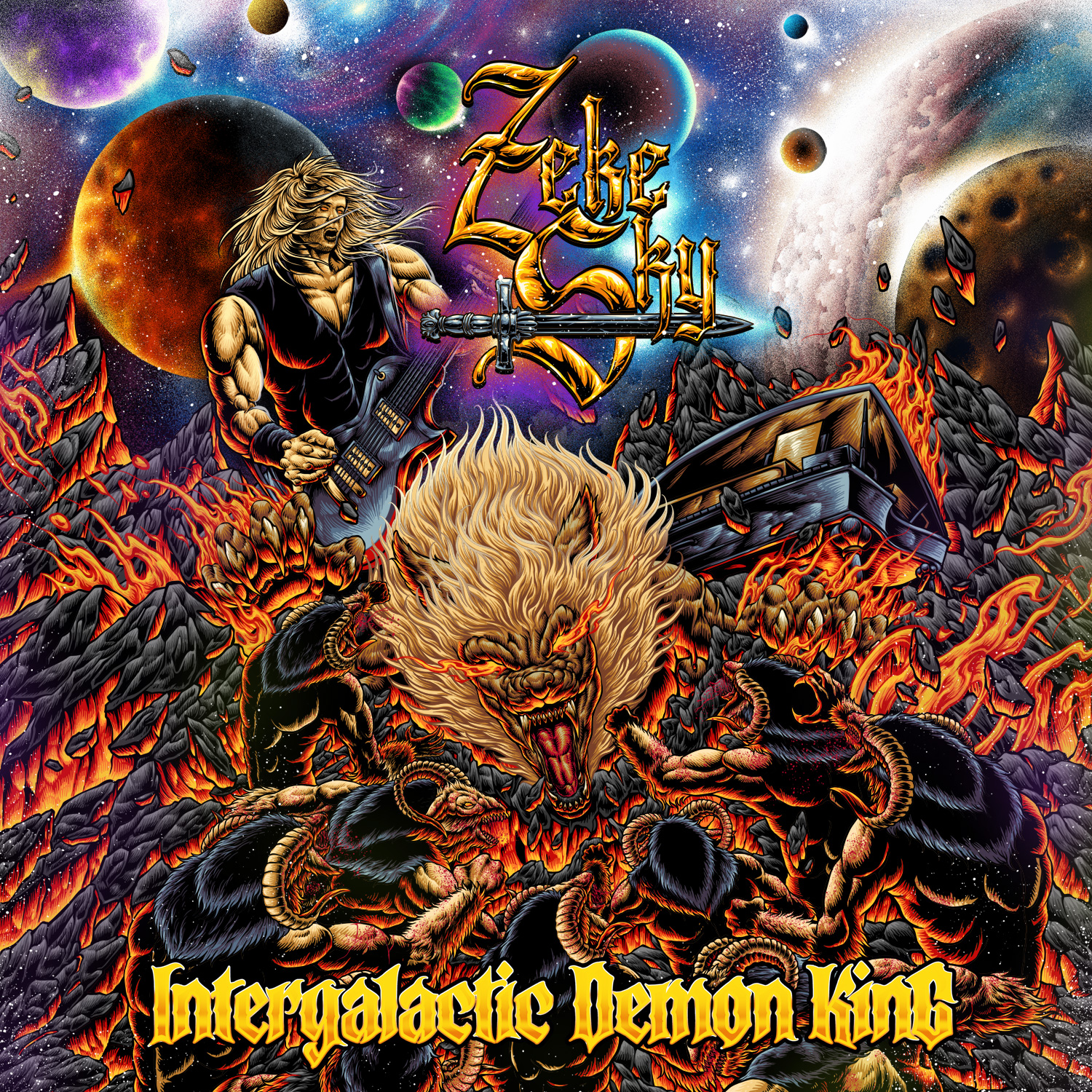 http://www.zekesky.com
http://www.facebook.com/zekesky
http://www.instagram.com/zekeskyofficial
http://www.twitter.com/skyzeke
http://www.tiktok.com/@zekesky
http://www.youtube.com/zekeskybandofficial
http://www.atomicfire-records.com
http://www.facebook.com/atomicfirerecords
http://www.instagram.com/atomicfirerecords
http://www.twitter.com/atomicfirerec