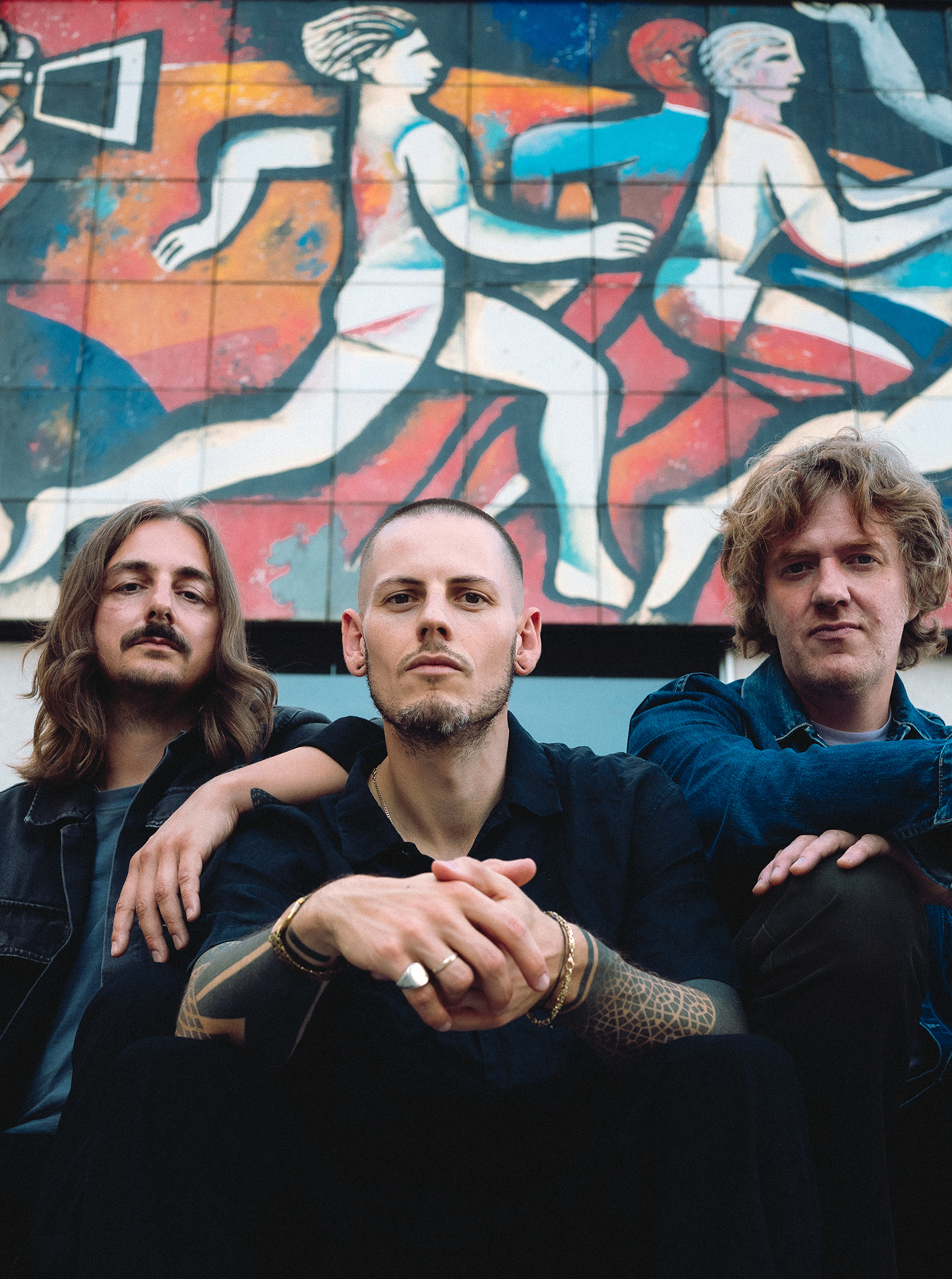 photo by Lupus Lindemann
The new video/single for "Zehn" from Berlin, Germany-based postmodern rock ensemble ZAHN – uniting members of Einstürzende Neubauten, (live), Heads., former members of The Ocean Collective, and more – is now playing. The song is found on the band's second LP, Adria, set to be released November 24th on Crazysane Records.
The video for "Zehn" was directed by N. Hildebrandt, bringing ZAHN's unique vision to life. The track was recorded by Peter Voigtmann at Die Mühle Studios, Gyhum, and expertly mixed and mastered by Magnus Lindberg at Redmount Studios, Stockholm. Fans of Trans Am, The Jesus Lizard, Metz, The Melvins, and Tortoise, tune in.
ZAHN comments, "The video to our new song 'Zehn' is a poem for instrumental music enthusiasts. A silent movie. A song for the deaf. Nina Walser (Friends Of Gas) is singing you a ditty but you won't be able to hear it. Just read along and listen and it all will make perfect sense."
Watch ZAHN's "Zehn" video RIGHT HERE and stream the song HERE.
Adria was mixed and mastered by Magnus Lindberg (Russian Circles, Cult Of Luna) at his Stockholm-based studio. The cover artwork, based on photographs by Lupus Lindemann (Kadavar), was designed by Fabian Bremer (Radare, Aua).
Crazysane Records will release Adria on 2xLP and all digitally on November 24th. Find physical preorders HERE and stream/presave the record HERE.
ZAHN presents Adria, an eighty-minute journey into the heart of classic European holiday culture. Adria offers a bold escape from your daily life through technicolour transmissions of post–rock, krautrock, dark jazz, noise rock, post-punk, and electronic music. Adria is a compelling soundtrack to a 1980s antiutopian road movie.
Found on stickers on the backs of millions of camper vans crossing Europe each Summer, the word "adria" has become synonymous with the magic of going on holiday for many generations of continental plebeians. It represents a mythical destination with the promise of leisure, but also an arduous road journey and a healthy dose of exhaust fumes. Like watching the sun set over a shabby highway restaurant or eating a melting popsicle next to a dirty campsite pool, Adria offers the perfect balance of blandness and heaviness.
Consisting of Chris Breuer (Heads., ex-The Ocean Collective), Nic Stockmann (Heads.), and Felix Gebhard (Muff Potter, Einstürzende Neubauten-live), ZAHN stands in the progressive tradition of musicians from a local scene working together on albums and exploring new grounds regardless of the respective bands they became known for. With a debut album that was recorded in only two days, this trio revealed an insatiable thirst for creation and boundless ambition in rhythm and texture.
With Adria, ZAHN has chosen the scenic route to create a collection of vivid sonic vistas, juxtaposing their noise rock roots with healthy doses of a variety of genres. "Zebra" opens the album like an otherworldly elevator overture faintly echoing the chirping sound of crickets in the warm evening wind, "Faser" stretches out like a highway marrying noisy krautrock textures with remote math rock elements. Meanwhile, lead single "Idylle" could easily fit on a soundtrack album to a lost David Lynch motion picture.
Once more, ZAHN has curated a group of talented musicians to augment their own multi-instrumental exercises. "Amaranth" with its rolling rhythm features some excellent doom rock stylings courtesy of guitarist Markus E. Lipka (Eisenvater), while the jazzy midsection of "Tabak" is softly propelled by the subtle accordion flourishes of Joanna Gemma Auguri. "Schmuck" features an artful buildup in 5/4 embellished by the tasteful guitar playing of Jobst M. Feit (Radare) and "Idylle" features his bandmate Fabian Bremer (Radare, Aua) on synthesizer.
Returning to the task of making these musicians sound good is Peter Voigtmann (The Ocean Collective, Shrvl), who recorded the album at his Die Mühle studio in Northern Germany. The huge storage space of the old mill provided an ideal recording site for ZAHN's big drums and huge bass sound while leaving ample room for the intricate atmospheres created by the other instruments. Voigtmann also provided his magic on the uncanny end section of "Yuccatan 3E" and on "Idylle," perfectly capturing the unheimlich in shades of slow shimmering sequencers and synthesized textures.
Adria is a testament to the incredible power of this trio and its ability to effortlessly ensnare your attention for the duration of a ten-minute purely instrumental song. Over the course of the album's eleven tracks ZAHN emerges as a form of the Pink Floyd of noise rock, relentlessly pushing the envelope on what's already accomplished while remaining tasteful and tasty at every corner.
Watch for additional videos and previews of the album to post over the weeks ahead.
"ZAHN's Adria is the experimental rock record I've been waiting for, with spacious guitars, classic synths, distorted bass and heavy grooves like Hallo Gallo meets Jesus Lizard. This is futuristic music for movement, not vocals. I've been running to it the past couple weeks and I think I'm getting smarter." – Walter Schreifels (Quicksand, Rival Schools, Gorilla Biscuits)
"ZAHN's new record Adria is crushing and weird in all the best ways. Melody hides in the cracks between staccato drum hits placed as with precision German machinery; synthesizers throb under hefty, wooly baselines and buzzsaw guitars tie the whole beautiful monster together. Adria sounds fantastic!" – Nick DiSalvo (Elder, Delving, Weite)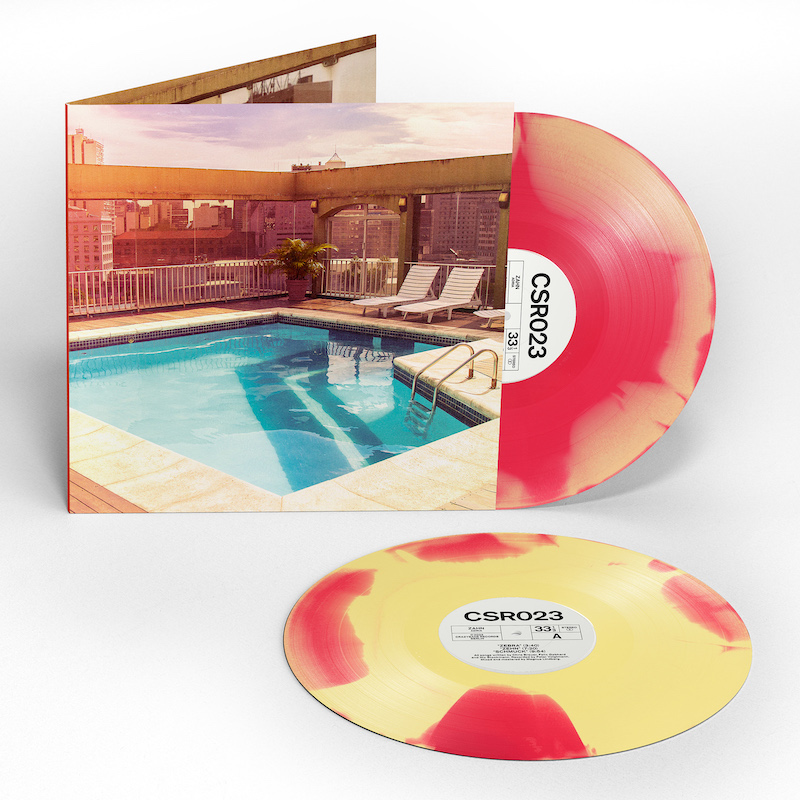 https://www.facebook.com/zahn.band
https://www.instagram.com/zahn.band
https://zahn3.bandcamp.com
https://crazysanerecords.com
https://www.instagram.com/crazysane_records
https://www.facebook.com/crazysanerecords
https://www.youtube.com/c/crazysanerecords
https://crazysanerecords.bandcamp.com