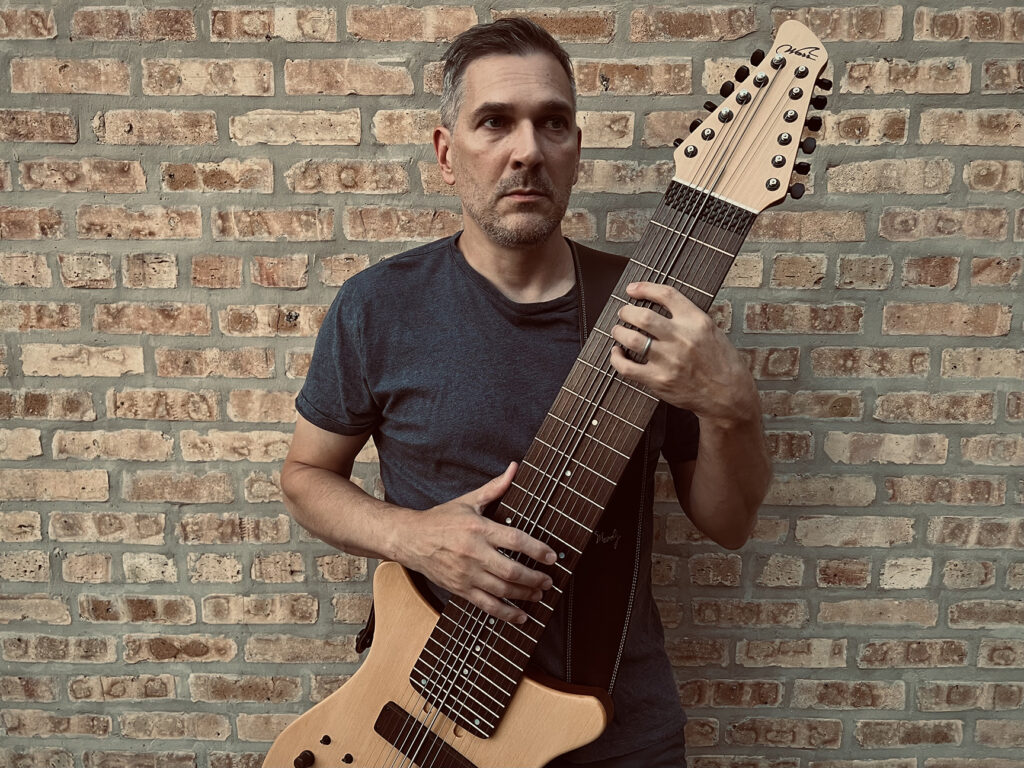 photo by Cristina Rivas
"The world needs more Warr guitar." – Metal Injection
As Chicago-based progressive Warr guitarist JASON BLAKE prepares to release his new pair of releases – Radiant Dusk in just over two weeks, with the companion record Slightly Different Paths to follow in November – Metal Injection today hosts a video premiere of the track "Without A Murmur."
JASON BLAKE has been establishing himself over the past few years as, "one of the most distinguished technicians on the Warr." The Warr guitar is a unique twelve-string instrument incorporating the range of a guitar and bass that is played by tapping the strings, a technique known as touchstyle.
Primarily known for his work with the progressive metal instrumental band, Aziola Cry, JASON BLAKE has begun to build an impressive resume as a solo artist. For this work, he has pushed the boundaries of the instrument while incorporating elements of progressive rock, ambient, and classical. Having released a varied series of instrumental albums under his name, JASON BLAKE returns with his most intimate album to date with Radiant Dusk.
The material on Radiant Dusk was written and recorded around the same time as JASON BLAKE's most recent progressive rock release, Subsequent Ruins. BLAKE used his semi-hollow Artisan Warr guitar on these recordings to give them an "acoustic" sound. The ten-song Radiant Dusk and its six-song companion Slightly Different Paths – which sees him joined by drummer Amery Schmeisser – were recorded, mixed, and mastered in Chicago at Gravel Road Recording by Schmeisser. Longtime collaborator Hajo Mueller (Steven Wilson, Mariusz Duda) completed the beautiful artwork for both releases.
The "Without A Murmur" video was filmed by Charles Deters. BLAKE reveals, "'Without A Murmur' was the first song written for what became the Radiant Dusk album. It had a different sound and structure compared to what I typically write so I knew that it was the start of something new. It has become one of my favorite songs to play live where I improvise the solo sections differently every time."
Metal Injection calls the song a, "beautifully constructed solo piece, noting, "The world needs more Warr guitar."
Visit Metal Injection and watch JASON BLAKE's "Without A Murmur" video RIGHT HERE.
Radiant Dusk will be independently released digitally on October 20th, and Slightly Different Paths will be released November 17th, at which time both records will be released in a 2xCD package. Find preorders for Radiant Dusk where "An Aversion To Fervor" is streaming HERE.
Watch for additional previews and details from the pair to drop over the weeks ahead.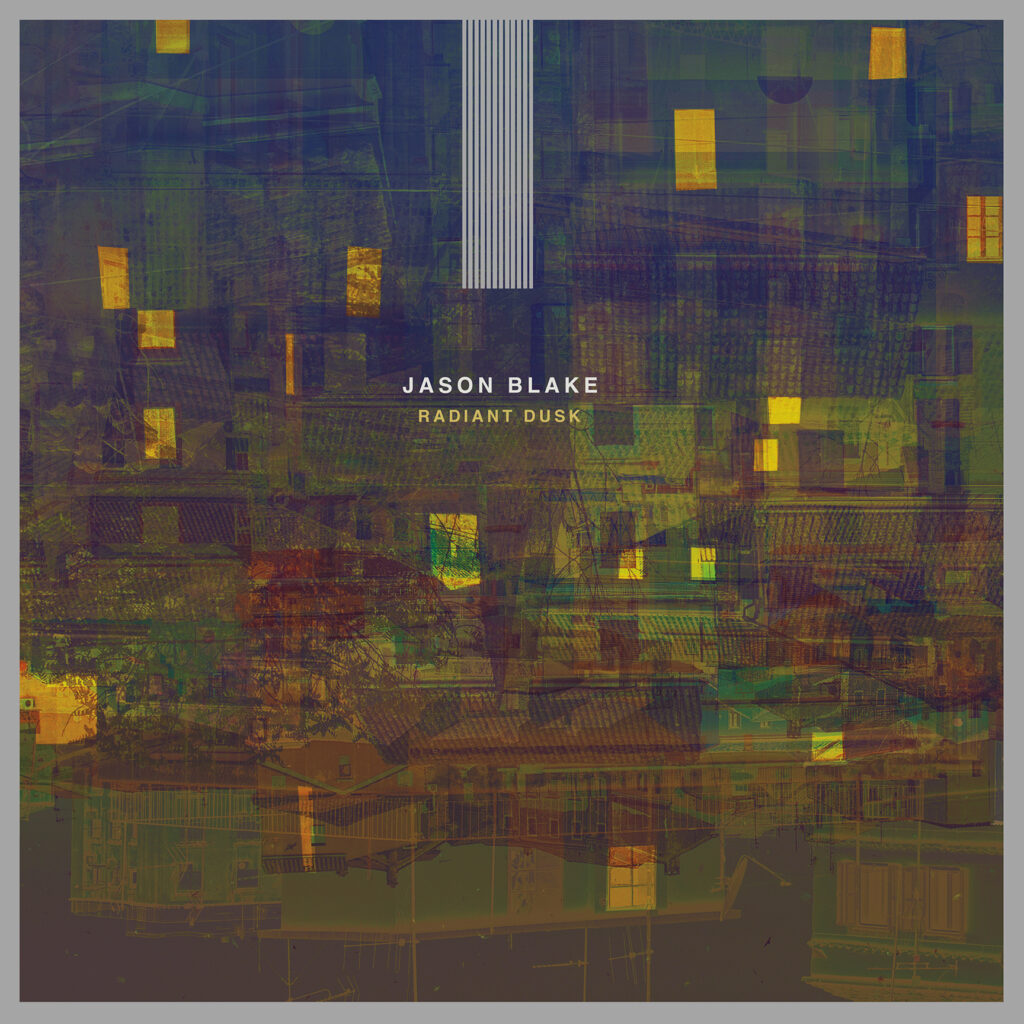 https://www.jasonblakemusic.com
https://www.instagram.com/jasonblakemusic
https://www.facebook.com/jasonblakewarr
https://twitter.com/jasonblakewarr
https://jasonblake.bandcamp.com