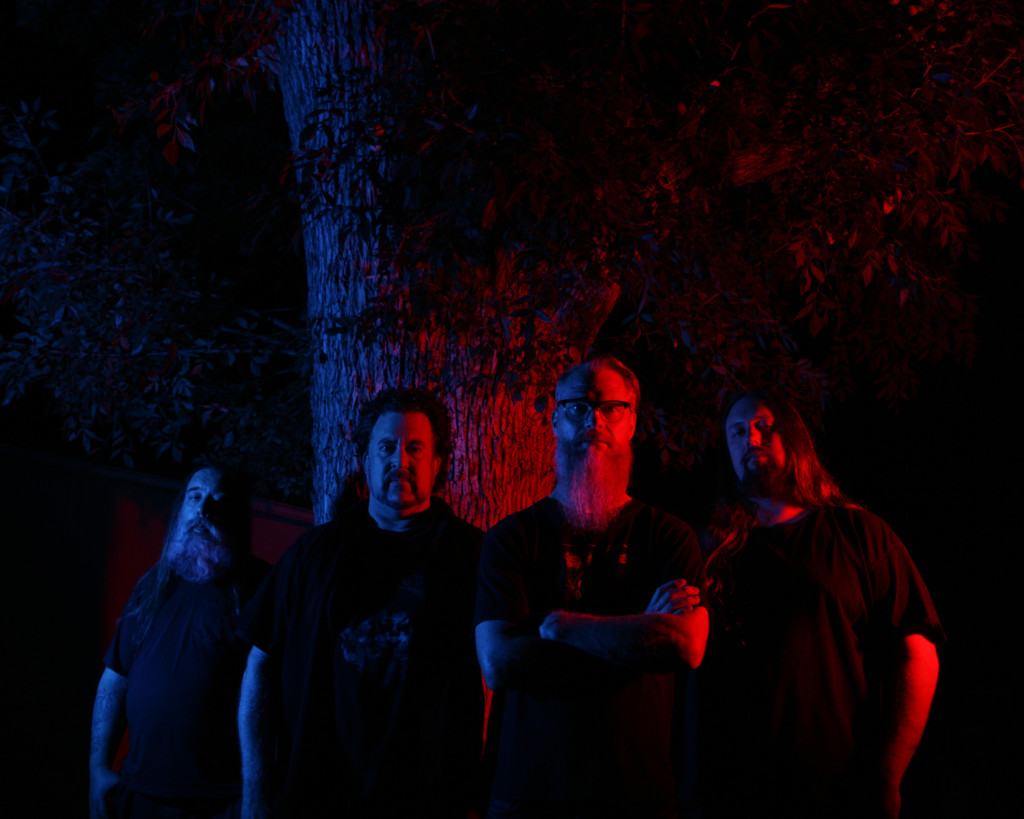 California stoner/doom alchemists, YIDHRA, will drop their Cult Of Bathory EP today via Black Voodoo Records. In celebration of its final descent, The Obelisk is streaming the offering in its quaking entirety issuing of the release, "One wouldn't exactly call Cult Of Bathory subtle as it mines desolate landscapes and pummels front-to-back in a burled-out assault of sludge riffs atop rolling doom grooves, but in its imagery and atmosphere, its songs give a glimpse at a world gone dark, and the brutality they emit almost immediately as the opening title-track unfolds from its swinging intro into the aggressive, guttural first verse en route to a chorus in which vocalist/rhythm guitarist/thereminist Ted Venemann seems to nod directly at Metallica – see pronunciation of 'Bathory' vs. Master Of Puppets' 'Battery'… The lineup of Venemann, lead guitarist/vocalist Dave Krocker, bassist Thomas Harris (since replaced by Erik Brasher) and drummer Chris Hannan use 'Cult Of Bathory' to establish a uniformly grim vision that persists throughout the subsequent three tracks, 'Iron Mountain,' 'The Adversary' and 'Reign Of Terror' exhibiting a sonic breadth in kind with the underlying dedication to weighted spirits and sonics. 'Iron Mountaim' is the longest of the four inclusions at 8:11 and uses its added space for a subdued, semi-psychedelic midsection jam that holds its underlying tension in Hannan's toms and some spacious volume-swell swirling."
Succumb to Cult Of Bathory at THIS LOCATION.
The follow-up to 2013's critically-lauded Hexed full-length, Cult Of Bathory was captured live with master engineer and producer Bill Metoyer (Slayer, Corrosion of Conformity, Trouble, etc.) at Skull Seven Productions and boasts four dark, lead-footed hymns centered on the occult, witchcraft, life, death and imminent destruction.
Literally formed in 2009 by the fates of tragedy, life and death, and influenced by the soul-searing sounds of Electric Wizard, Saint Vitus, Trouble and Candlemass, YIDHRA has been able to rise above their roots of despair and use those experiences to forge a massively heavy, dark and catchy arsenal of material. Lyrically and visually, YIDHRA conjures strong horror and occult themes that yield a seductive sense of foreboding. Musically they build a mountain of distortion, groove, thunder and a haunting ambiance that can only be attributed to true devotees of the almighty riff, master practitioners of tone worship and a spiritual relationship with the theremin. Though there's been a steady evolution within the band over the years, YIDHRA's approach has always been focused on true expression; raw emotions and creating powerfully catchy kick ass songs.
YIDHRA will bring their doom-trodden odes to the stages of Sacramento, Portland and Seattle in January with additional live performances in their conspiring stages. Stand by for more info.
YIDHRA:
1/07/2016 Starlite Lounge – Sacramento, CA
1/09/2016 High Water Mark – Portland, OR
1/10/2016 The Fun House – Seattle, WA
Black Voodoo Records releases YIDHRA's Cult Of Bathory TODAY on limited 10-inch vinyl in three color variants: 100 blood red splattered, 100 purple sold exclusively through Black Voodoo Records, and 100 standard black. Cult Of Bathory will be available digitally on January 14th, 2016 with the CD edition to follow. Stay tuned for details.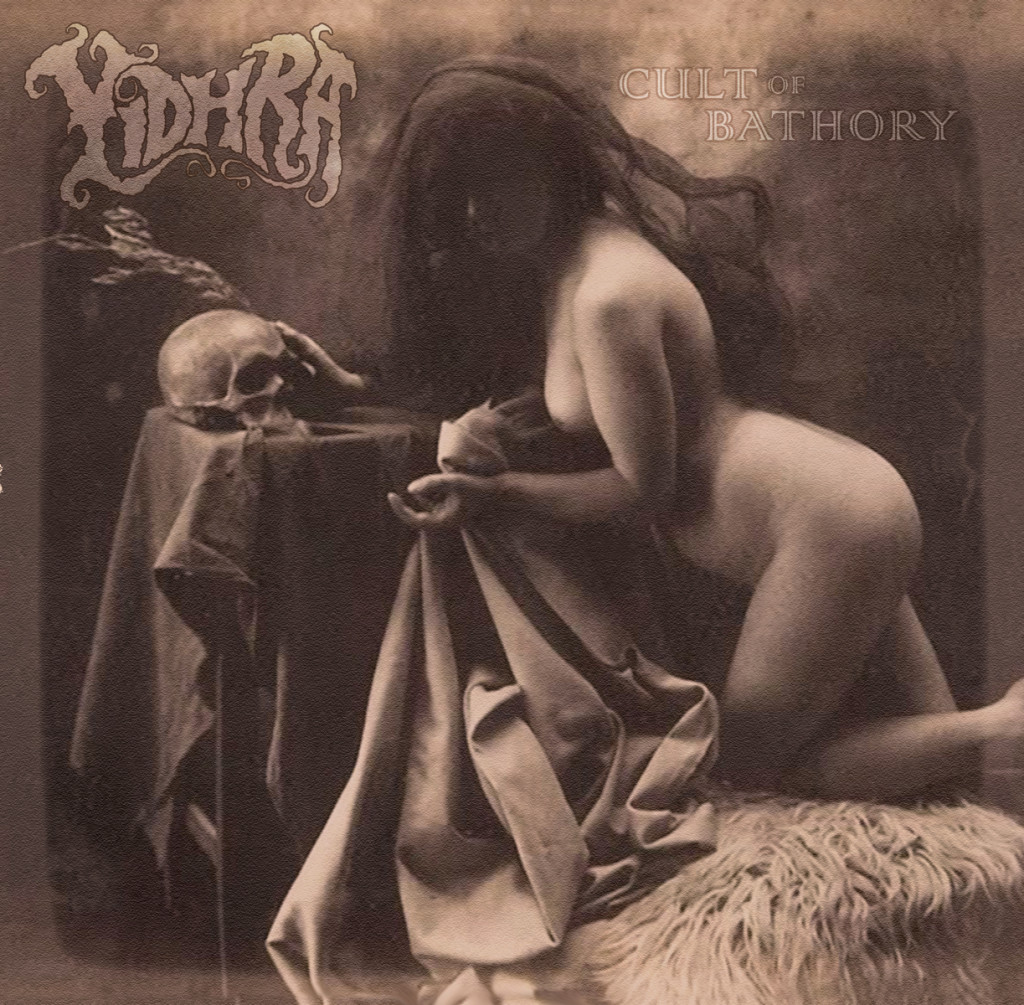 http://www.yidhra.com
http://www.facebook.com/YidhraWitchQueen
http://www.yidhra.bandcamp.com/merch
http://www.blackvoodoorecords.myminto.com