California technical death metal tacticians and recent Unique Leader signees, WRVTH, (formerly Wrath Of Vesuvius), will release their third full-length this June. Recorded, mixed and mastered by Zack Ohren (Suffocation, Fallujah, All Shall Perish et al.) at SharkBite/Castle Ultimate Studios in Oakland, California, the self-titled opus features a guest appearance from Daniel Casares ofBay Area jazz group, Atta Kid, on saxophone and boasts eleven tracks of jolting, transcendental death metal that tread a fine line between peaceful and punishing.
The first official album Wrvth teaser comes today in the form of opening psalm, "Harrowing Winds," now playing at No Clean Singing who issues accurately of the track, "The music builds in volume, weight, and intensity – eventually accelerating into a brain-twisting frenzy of tech-death dissonance, full of exuberant guitar and bass machinations. But as freaked-out as the instrumental work is (and as unpredictable as the vocal array of shrieks, growls, and roars becomes), the band also hits some jack-hammering grooves and infiltrates the track with off-world melodies, along with delivering a beautiful guitar solo. And that opening dual guitar harmony returns, along with a badass bass solo. Together, they act as a bridge to a final mind-expanding display of progressively inclined pyrotechnics."
Bask in the visionary sounds of WRVTH's "Harrowing Winds" at THIS LOCATION.
Following their recent journey breaking stages alongside labelmates, Inanimate Existence, WRVTH, will return to the road next month for another round of live debauchery, this time supporting Ænimus as part of the Dawn Of The Shred tour. Assembled by Sojourner Booking and presented by Digital Tour Bus and Mt. Baker Vapor, Dawn Of The Shred kicks off May 6th in Van Nuys, California and will stomp through eighteen cities, the final show to take place on May 26th in Fresno, California. Additional support will be provided by Shapist and Memories In Broken Glass on select dates.
WRVTH w/ Ænimus:
5/06/2015 White Oak Music – Van Nuys, CA
5/07/2015 OMD – Las Vegas, NV
5/08/2015 Roxy Theater – Denver, CO
w/ Ænimus, Shapist:
5/09/2015 The Down Under – Omaha, NE
5/10/2015 Bada Brew – Crest Hill, IL
5/12/2015 The Metal Grill – Cudahy, WI
5/13/2015 The Rittz – Warren, MI
5/14/2015 Hoosier Dome – Indianapolis, IN
5/15/2015 Black Sheep – Springfield, IL
5/16/2015 Fubar – St. Louis, MO
5/17/2015 The Conservatory – Oklahoma City, OK
w/ Ænimus, Memories In Broken Glass:
5/20/2015 Boiler Room – Dallas, TX
5/21/2015 Dirty Dog Bar – Austin, TX
5/22/2015 Yayas – Abilene, TX
5/23/2015 Dream Center – Las Cruces, NM
5/24/2015 Pubrock – Scottsdale, AZ
5/25/2015 Doll Hut – Anaheim, CA
5/26/2015 The CYC – Fresno, CA
Wrvth will be released on June 16th, 2015. Preorder packages to be unveiled in the coming weeks.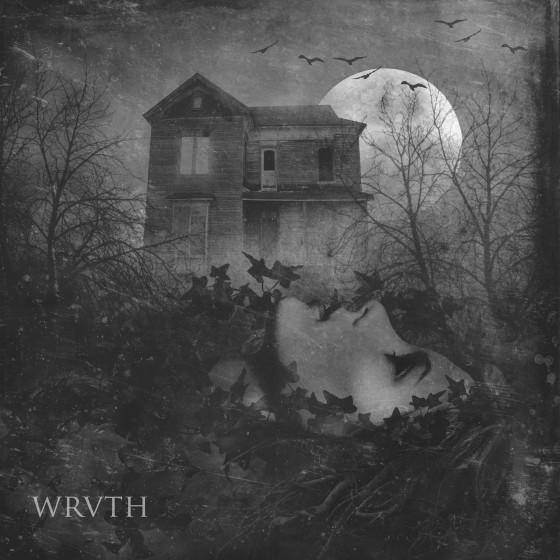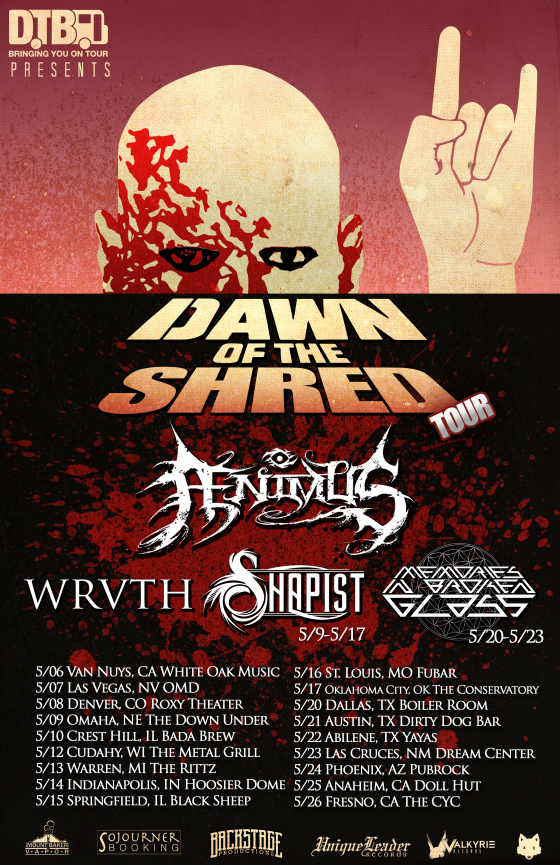 http://www.facebook.com/WrathofVesuvius
http://www.uniqueleader.com
http://www.facebook.com/UniqueLeaderRecords