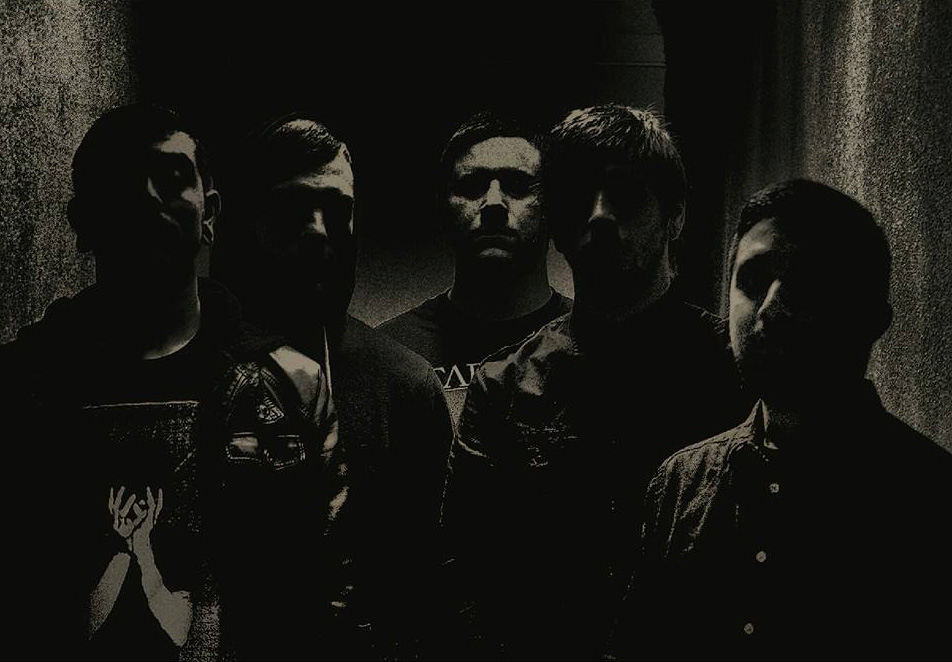 California ethereal tech death perpetrators, WRVTH, are readying to kick off their first US live takeover of the year. The band's latest journey will commence next month with a short string of headlining dates from April 8th in Riverside, California through April 13th in Austin, Texas. From there, the band will join Seeker and Forty Winters for a fifteen-date pillage through the end of the month. The onstage debauchery continues with four more headlining dates from May 1st in Spokane, Washington through May 4th in Cupertino, California with additional live abrasions in their plotting stages.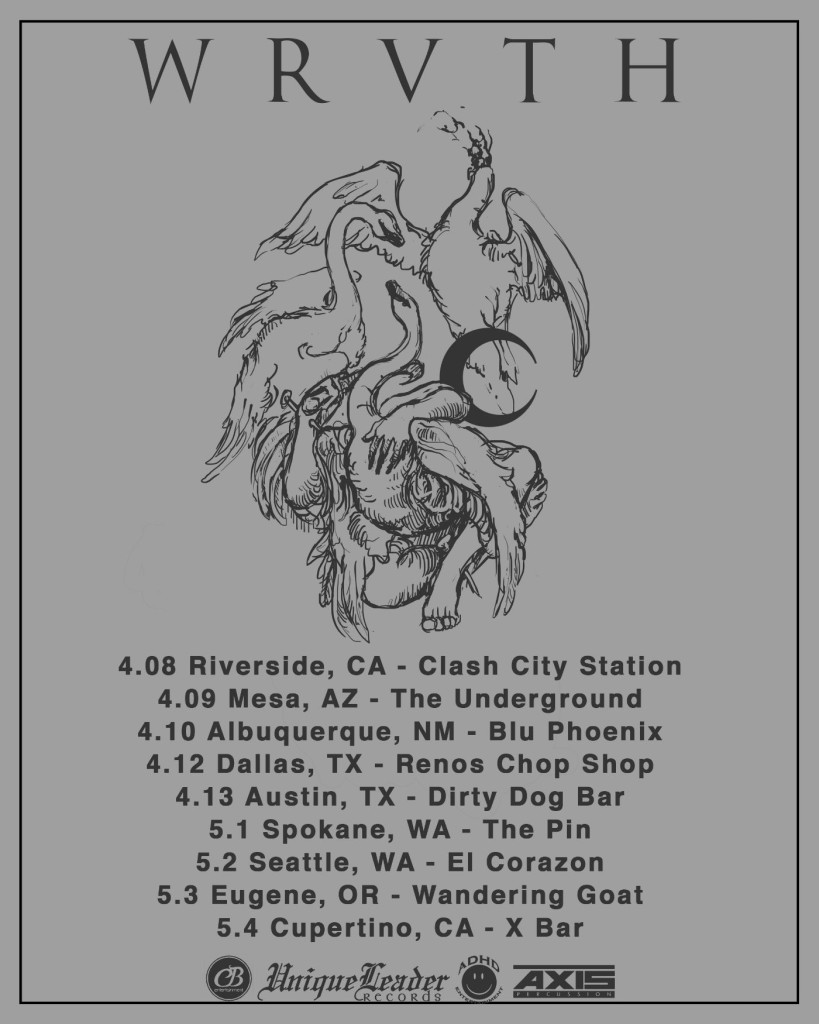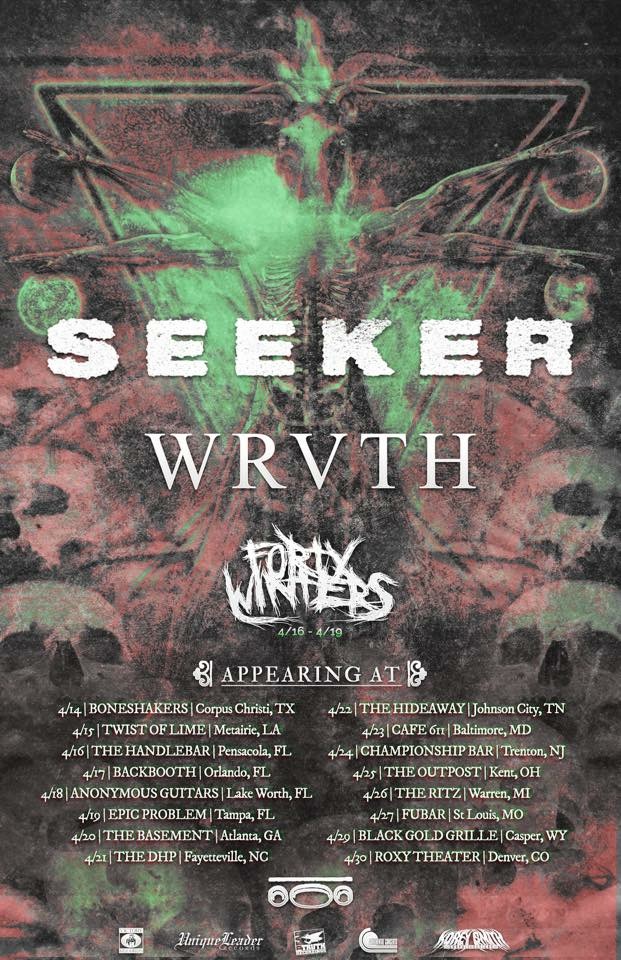 WRVTH:
4/08/2016 Clash City Station – Riverside, CA *
4/09/2016 The Underground – Mesa, AZ *
4/10/2016 Blu Phoenix – Albuquerque, NM *
4/112/016 Renos Chop Shop– Dallas, TX *
4/13/2016 Dirty Dog Bar – Austin, TX *
w/ Seeker, Forty Winters:
4/14/2016 Boneshakers – Corpus Christi, TX
4/15/2016 Twist Of Lime – Metairie, LA
4/16/2016 The Handlebar – Pensacola, FL
4/17/2016 Backbooth – Orlando, FL
4/18/2016 Anonymous Guitars – Lake Worth, FL
4/19/2016 Epic Problem – Tampa, FL
4/20/2016 The Basement – Atlanta, GA
4/21/2016 The DHP – Fayetteville, NC
4/22/2016 The Hideaway – Johnson City, TN
4/23/2016 Cafe 611 – Frederick, MD
4/24/2016 Championship Bar– Trenton, NJ
4/25/2016 The Outpost – Kent, OH
4/26/2016 The Ritz– Warren, MI
4/27/2016 Fubar– St Louis, MO
4/29/2016 Black Gold Grille – Casper, WY
4/30/2016 Roxy Theater – Denver, CO
End Tour
5/01/2016 The Pin! – Spokane, WA *
5/02/2016 El Corazon – Seattle, WA*
5/03/2016 Wandering Goat – Eugene, OR *
5/04/2016 The X Bar – Cupertino, CA *
* WRVTH only
WRVTH released their critically-lauded self-titled full-length via Unique Leader last year. Tracked at SharkBite/Castle Ultimate Studios by Zack Ohren (Suffocation, Fallujah, All Shall Perish et al.), the records features a guest appearance from Daniel Casares of Bay Area jazz group, Atta Kid, on saxophone and continues to astound the ears of fans and critics globally for its expert balance of beauty and brutality.
"Exploring technically-driven death metal through a more emotive and atmospheric approach, WRVTH often takes the road less traveled," noted Dead Rhetoric upon initial investigation of the record, further commending the band's, "innovation within the technical death metal genre. A genre that is frequently fueled by sterility and/or clinical productions, Wrvth comes as a breath of fresh air… WRVTH can be bold and visceral, all while providing depth and feelings." MetalSucks shared the sentiment. "[WRVTH's] penchant for dramatic atmospherics under ominous, stormy death metal might garner them 'on a playlist with Fallujah' one-liners. And the collective's technical wizardry certainly makes them right at home on Unique Leader. But damn if the devil isn't in the details here. WRVTH add to their sonic stew a heavy helping of skronk – think Gorguts, Ulcerate, Artificial Brain, etc. – and a dash of post-hardcore sensibility, both in the harmonic structure of the chords they're using and the vocal approach, all of which makes for a much more moody and emotional experience." Added Metal Injection of the band's first single, "'Harrowing Winds' is deceiving in that it begins with a very subdued, atmospheric guitar passage before taking off into a cacophony of sonic chaos. This is not an easy balance to achieve well, but WRVTH seem to have it nailed down."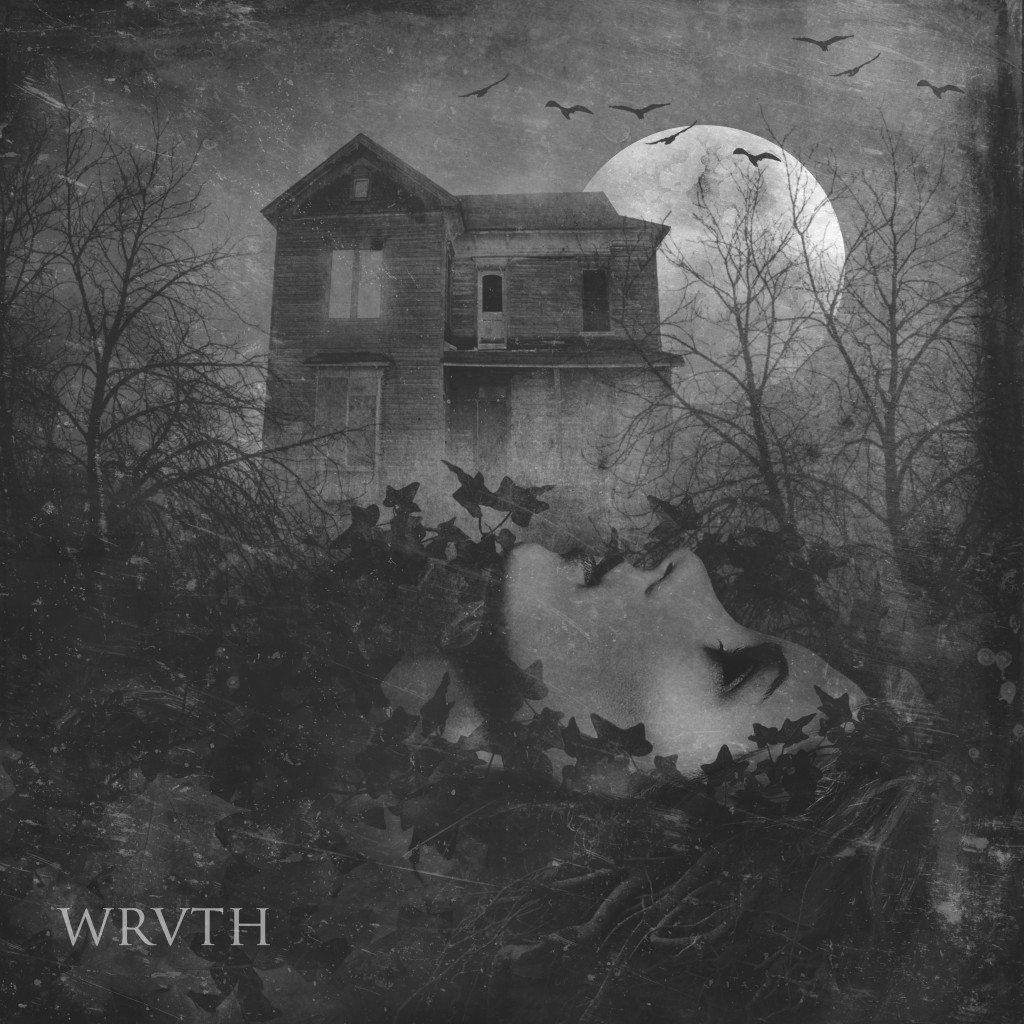 Wrvth is out now on Unique Leader Records. Order yours today HERE.
http://www.facebook.com/WrathofVesuvius
http://www.facebook.com/lordofwarmetal
http://www.uniqueleader.com
http://www.facebook.com/UniqueLeaderRecords