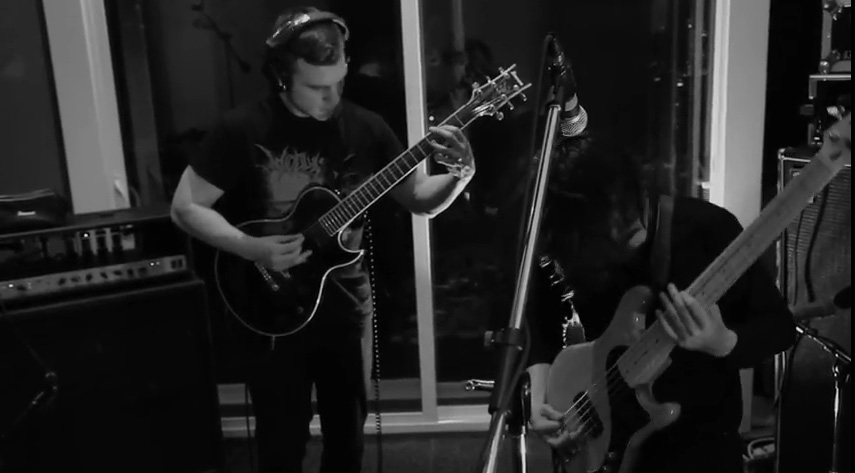 Atmospheric tech death wizardS WRVTH will traverse the US next month on a two-plus-week tour alongside Name [New Approach to Martyrs Expressions]. The journey will make its way through eight states with an included stop at this year's edition of SXSW for a special showcase on March 16th. See confirmed dates below.
Comments the band: "We really can't wait to leave for this next tour. We get to share the stage with an awesome band, as well as play an official showcase this year at SXSW. Name puts on a hell of a show and were excited to be doing this alongside them."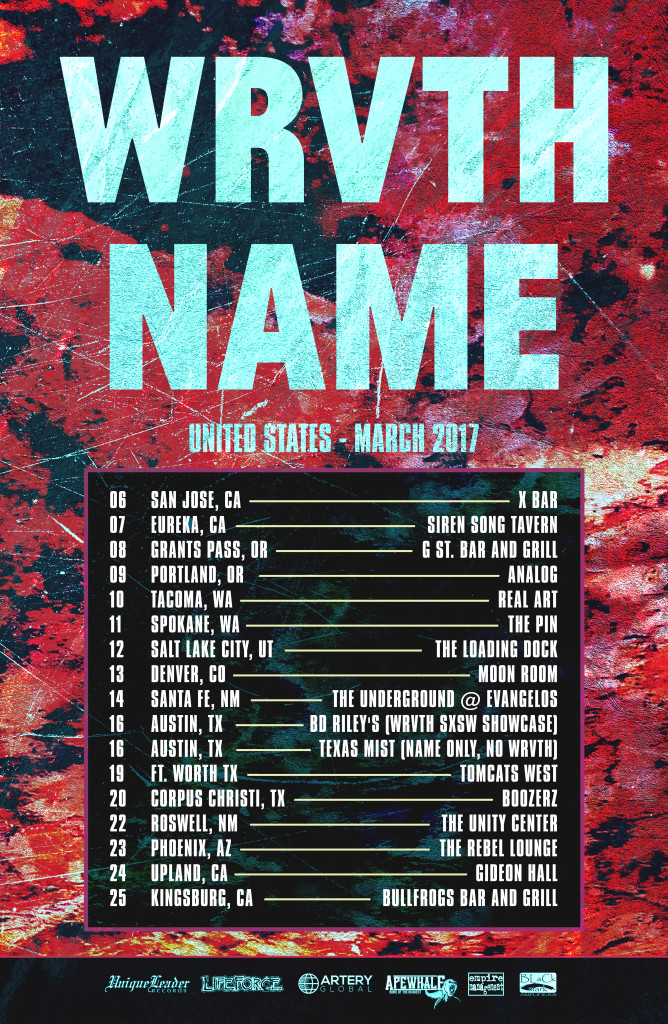 WRVTH w/ Name:
3/06/2017 X Bar – San Jose, CA
3/07/2017 Siren Song Tavern – Eureka, CA
3/08/2017 G-St. Bar And Grill Grants Pass, OR
3/09/2017 Analog – Portland, OR
3/10/2017 Real Art – Tacoma, WA
3/11/2017 The Pin – Spokane, WA
3/12/2017 The Loading Dock – Salt Lake City, UT
3/13/2017 – Moon Room Denver, CO
3/14/2017 The Underground At Evangelos – Santa Fe, NM
3/16/2017 BD Riley's – Austin, TX WRVTH official SXSW Showcase
3/19/2017 Tomcats West – Ft. Worth, TX
3/20/2017 Boozers – Corpus Christi, TX
3/22/2017 The Unity Center – Roswell, NM
3/23/2017 The Rebel Lounge – Phoenix, AZ
3/24/2017 Gideon Hall – Upland, CA
3/25/2017 Bullfrogs Bar and Grill – Kingsburg, CA
WRVTH continues to tour in support of their self-titled full-length released via Unique Leader Records. Tracked at SharkBite/Castle Ultimate Studios by Zack Ohren (Suffocation, Fallujah, All Shall Perish et al.), Wrvth – commended by Dead Rhetoric for being, "bold and visceral, all while providing depth and feelings" – features a guest appearance from Daniel Casares of Bay Area jazz group, Atta Kid, on saxophone and continues to astound the ears of fans and critics globally for its expert balance of beauty and brutality.
Wrvth is out now on Unique Leader Records. Order yours today HERE. For digital orders and to hear the record in full, go to THIS LOCATION.
"[WRVTH's] penchant for dramatic atmospherics under ominous, stormy death metal might garner them 'on a playlist with Fallujah' one-liners. And the collective's technical wizardry certainly makes them right at home on Unique Leader. But damn if the devil isn't in the details here. WRVTH add to their sonic stew a heavy helping of skronk – think Gorguts, Ulcerate, Artificial Brain, etc. – and a dash of post-hardcore sensibility, both in the harmonic structure of the chords they're using and the vocal approach, all of which makes for a much more moody and emotional experience." – MetalSucks
"WRVTH's long stretches of ambience, combined with a half-billion different guitar riffs and occasional blast-beats, give the band the sense of an auteur, painting a multitude of different, distinctive pictures within their new disc's run-time." – No Clean Singing
"WRVTH reemerge with a unique, albeit morose, offering that outshines any previous efforts." – Sputnik Music
"Wrvth is a triumph in a way that hasn't really been seen before: by so skillfully blending riffy techdeath with genres that are known for their emotional qualities, WRVTH sees to it that the album is both beautiful and consistently engaging for the listener. This is THE atmospheric techdeath album, and it will be for years to come." – Heavy Blog Is Heavy
http://www.facebook.com/WrathofVesuvius
http://www.facebook.com/lordofwarmetal
http://www.uniqueleader.com
http://www.facebook.com/UniqueLeaderRecords