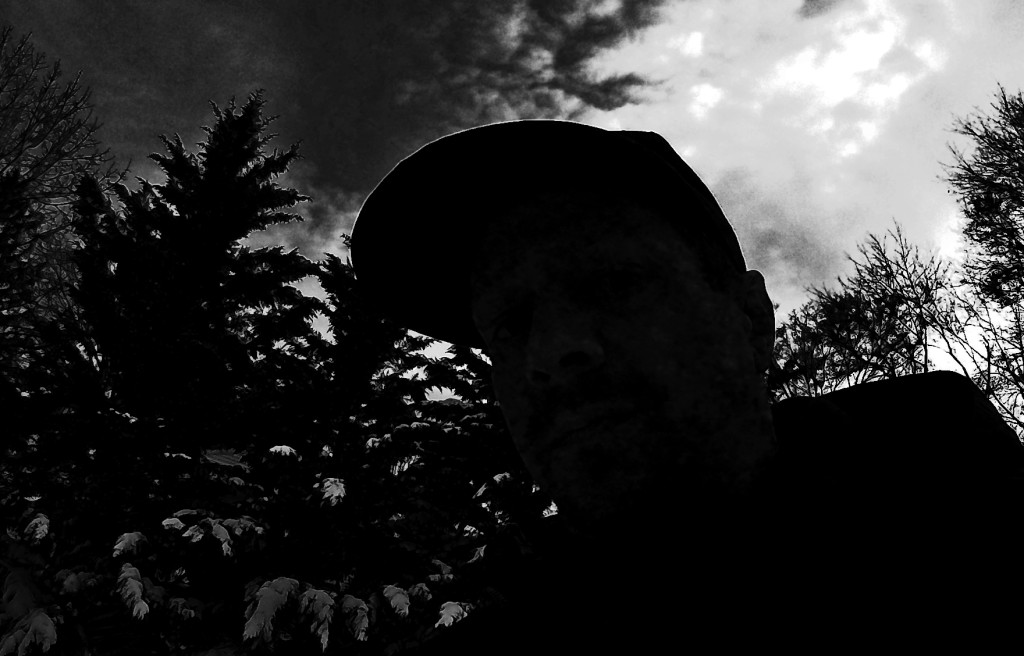 As the experimental outfit recognizes one year of auditory disrupt this month, the first single from GRIDFAILURE's Hostile Alchemy EP nearing release in March has been issued by Decibel Magazine.
"Hostile Alchemist," a somewhat defining specimen of the horror and dementia formulated in the GRIDFAILURE Compound, features guest vocals from Leila Abdul-Rauf (Vastum, Ionophore, Cardinal Wyrm), synth from Jeff Wilson (Wolvhammer, Abigail Williams, Chrome Waves), and accordion from Benjamin Levitt (Megalophobe), meshed into the toxic layers of vocals, bass, guitar, synth, keys, xylophone, Theremin, percussion, electronics, and more from creator David Brenner.
"'Hostile Alchemist' gets inside your head," issues Decibel with the track stream. "There's no abrasive walls of noise or bombastic drumming. Instead, a collection of instruments and field recordings partner with muddy vocals for the less-abrasive but still-chilling experiment… A feeling of mounting pressure runs throughout the entirety; 'Hostile Alchemist' could have been unceremoniously yanked from a nightmare or the darkest corners of your imagination."
Uncage the "Hostile Alchemist" at Decibel RIGHT HERE.
GRIDFAILURE will independently release Hostile Alchemy EP on March 24th; digital preorders have been issued HERE. A cassette version of the record is also being prepared for release through The Compound Recs.
GRIDFAILURE's Hostile Alchemy delivers nine tracks conceived in the final weeks of the 2016 election cycle in protest to the current misinformation-fueled politics driving the true threat of a global nuclear holocaust. In addition to suffocating layers of instrumentation and vocals by the outfit's solo curator, David Brenner (ex-Theologian, ex-Heidnik), Hostile Alchemy features guest contributions from a wide cast of allies including Leila Abdul-Rauf (Vastum, Ionophore, Cardinal Wyrm), Mark Deutrom (Bellringer, ex-Melvins), Jeff Wilson (Wolvhammer, Abigail Williams, Chrome Waves), Faith Ciavarella, Pete Tsakiris, Benjamin Levitt (Megalophobe), Christian Molenaar (Those Darn Gnomes), Alexei Korolev (The Company Corvette), and more.
Stand by for new info on GRIDFAILURE's second full-length, Teeth Collection, the conceptual double-album, Drought Stick, an ambient collaborative album with Megalophobe, the inclusion of a track on the Death Season 6 compilation for underground label Darker Days Ahead, and several other new projects to see release in the next several months.
http://www.facebook.com/gridfailure
http://www.gridfailure.bandcamp.com
https://twitter.com/GRIDFAILURE
http://www.thecompoundrecs.com
http://www.facebook.com/thecompoundrecs
http://www.thecompound.bandcamp.com
http://www.earsplitdistro.com