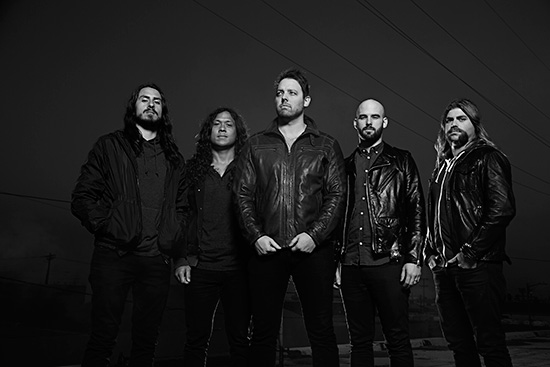 WOVENWAR will be playing three record release shows in southern California in August at the Chain Reaction in Anaheim, Soma in San Diego, and The Roxy in Hollywood. These shows are not to be missed and promise to be some of the most intense performances from the band, especially after honing their live edges on tour with Black Label Society July through early August! Tickets the record release shows are on sale now. Tickets and info for the band's full list of current dates can be found at THIS LOCATION.
WOVENWAR features the talents of Jordan Mancino (drums), Nick Hipa (guitar), Phil Sgrosso (guitar) and Josh Gilbert (bass) of San Diego, California based metal act As I Lay Dying, and Shane Blay (vocals) of Oh, Sleeper. Over the course of this past year, Wovenwar completed work on new material and recorded with producer Bill Stevenson (Descendents, Black Flag). Mixing was handled by Colin Richardson (Slipknot, Machine Head, Trivium).
WOVENWAR w/ Black Label Society, Kyng:
7/17/2014 Bogart's – Cincinnati, OH
7/18/2014 House Of blues – Cleveland, OH
7/20/2014 The Venue – Fargo, ND
7/22/2014 Mojoes – Joliet, IL
7/24/2014 The Orange Peel – Asheville, NC
7/25/2014 Center Stage – Atlanta, GA
7/26/2014 Soul Kitchen – Mobile, AL
7/27/2014 Minglewood Hall – Memphis, TN
7/29/2014 Pop's – Sauget, IL
7/30/2014 The Vogue – Indianapolis, IN
8/01/2014 Emo's – Austin, T
8/02/2014 Lonestar Pavillion – Lubbock, TX
8/03/2014 TrickyFalls – El Paso, TX
8/04/2014 Sunshine Theater – Albuquerque, NM
Record Release Shows:
8/07/2014 Chain Reaction – Anaheim, CA
8/08/2014 SOMA – San Diego, CA
8/09/2014 The Roxy Theatre – Los Angeles, CA
WOVENWAR documented the recording process of their self-titled debut, due out later this summer. Guitarist Nick Hipa shot and edited the series, as well as the singles and teasers streaming at wovenwar.com. Guitar, bass, and drum studio videos can be seen now at youtube.com/WOVENWAR.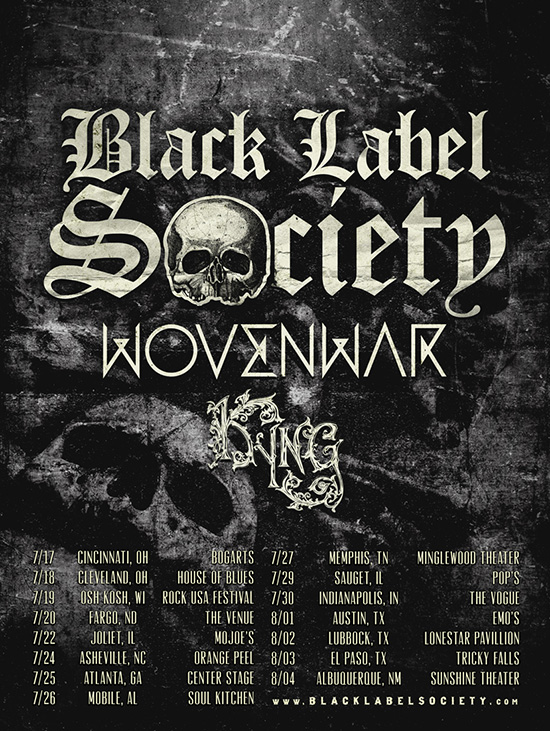 http://www.wovenwar.com
https://www.facebook.com/wovenwar
http://www.metalblade.com