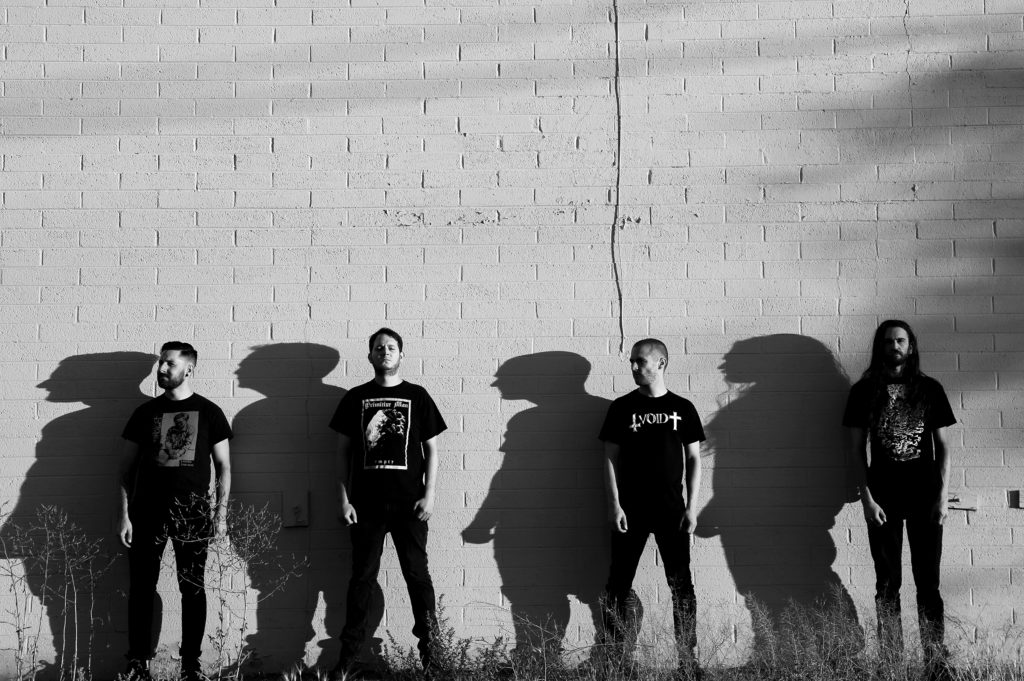 "When the staccato bursts of artillery battering come to a sudden halt, you're gonna want to run through this lovely little lashing of grind loveliness at least a few more times. Unlikely to convey any naysayers, WOUNDVAC keeps building on the promising, raw grind they showed on their earliest recording, and The Road Ahead seems paved with gold for this fiery group of grinders." — Heavy Blog Is Heavy
Heavy Blogs Is Heavy is currently streaming The Road Ahead, the latest EP from Arizona grind bringers WOUNDVAC, in its vicious entirety. The premiere comes on the eve of the EP's detonation date via Corpse Flower Records.
Writes Heavy Blog Is Heavy, "This is a short dose of the kind of pulsing, pissed grind that genuine fans of extreme music should just stick on and pull a stank face to; beer-chugging and bong-ripping optional at this point, but advised from this point of view at least. The Road Ahead follows WOUNDVAC's thoroughly entertaining and wonderfully blast-filled LP from last year with much of the same gusto and grim-tinged 'core. 'The Last Nail' rolls through a set of bouncing grooves that scream loudly in homage to the glory days of Sepultura – and maybe Max Cavalera's momentary project Nailbomb – before settling into a flurry of shifting gears. WOUNDVAC don't sound sun-soaked, far from it. The guitars and drums sound huge and powerful (even the snare rings nice and clear, with a suitably satisfying level of ping to it) and the final touches by Audiosiege carry the overarching level of professional, pulverizing sound that a crushing shot like The Road Ahead needs. Bass tone for days, too, if that's your thing."
Read more and stream WOUNDVAC's The Road Ahead exclusively at Heavy Blog Is Heavy at THIS LOCATION.
The Road Ahead will be released on CD, digital, and limited-edition vinyl (on translucent orange with red splatter) formats. For preorders, visit the Corpse Flower Bandcamp page at THIS LOCATION.
Forged in the sweltering heat of the Arizona sun in 2014, WOUNDVAC is an unrelenting grind machine. After five years of shows and a handful of west coast tours, the band has cemented their place in Phoenix's burgeoning heavy music scene. Self-releasing two EP's – 2016's Disgraced Convert and 2017's Infamy – as well as a number of splits and last year's highly praised debut Terrorizing The Swarm, WOUNDVAC are looking to broaden their scope with their latest effort The Road Ahead, set to drop this fall. Captured at Sound Signal Studios with Zack Rippy (Wristmeetrazor), mastered at Audiosiege by Brad Boatright (Converge, Integrity, Obituary) with cover art by Bite Radius Designs (Misery Index, Napalm Death, Benighted), WOUNDVAC's uncompromising mix of grind, hardcore punk, and death metal is expertly executed on this new EP and is spotlight on why they are the proverbial breath of fresh air in the crowded scene.
"WOUNDVAC make a concerted effort to pummel the listener with a relentless aural assault, with the music not losing any of its intensity for even a second until the final song comes to a close, making for a cacophonous and chaotic affair that goes for the jugular and expands on the already ferocious sound of Terrorizing The Swarm even further. The road ahead for both WOUNDVAC and fans alike looks incredibly promising." — Distorted Sound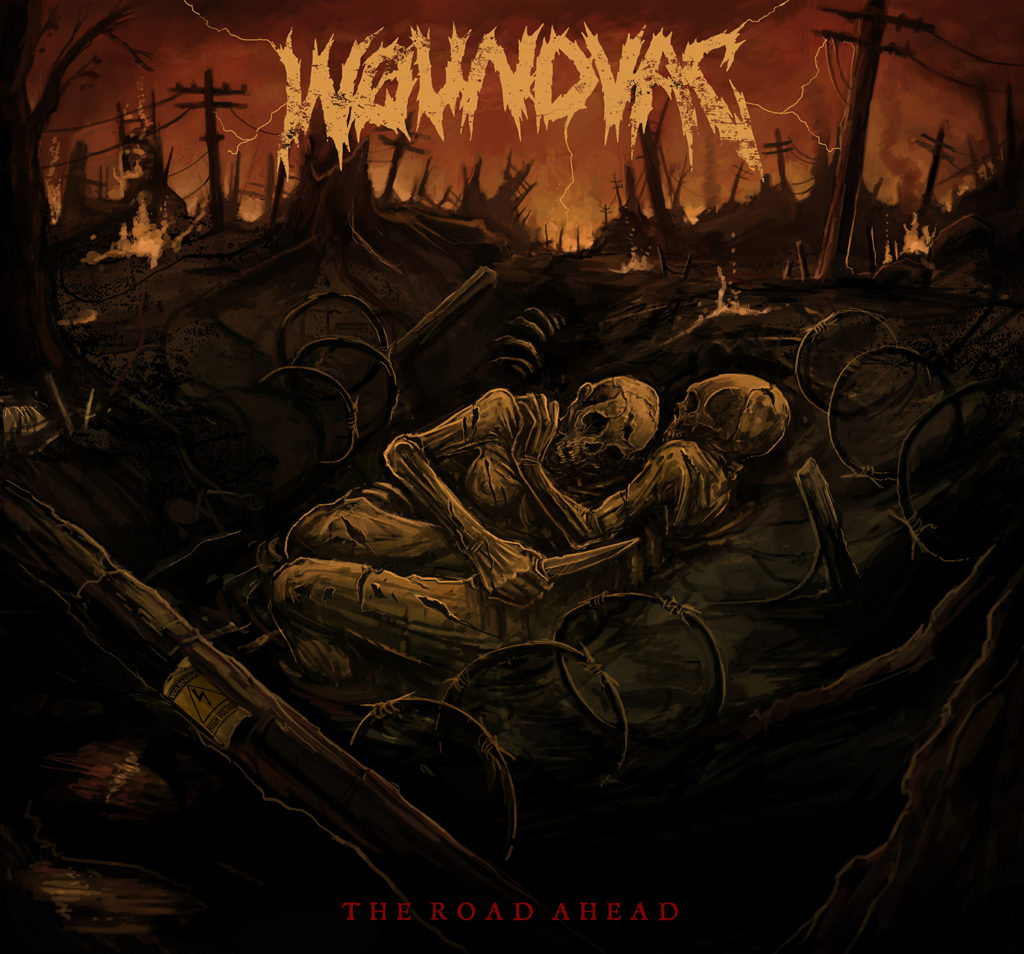 http://www.facebook.com/woundvac
http://www.corpseflowerrecords.com
http://www.facebook.com/corpseflowerrecords
http://corpseflowerrecords.bandcamp.com
http://www.corpseflowerrecords.storenvy.com