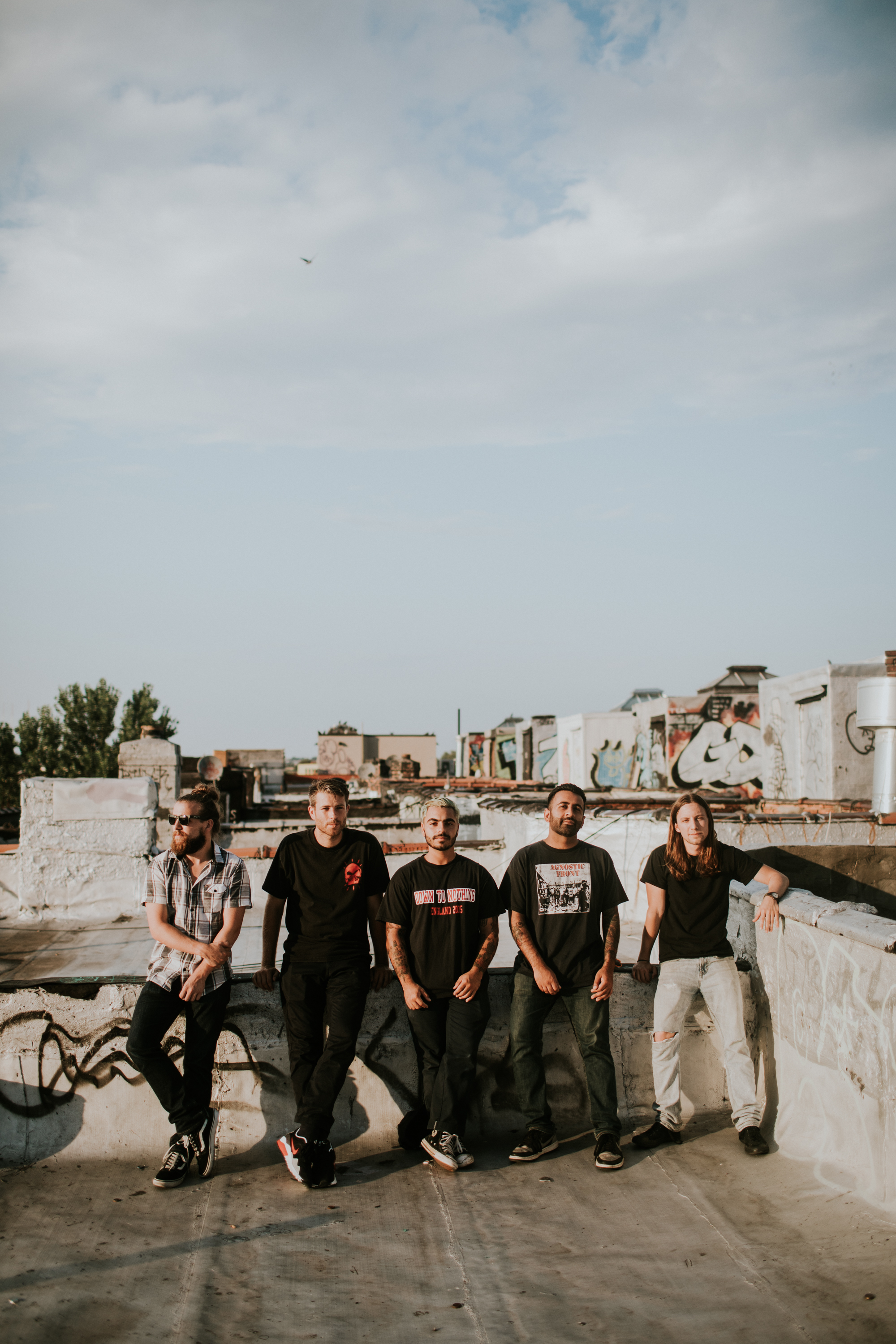 New York hardcore crew BACKTRACK this week leaves for their final tour of the South Pacific region of the globe as they continue their multi-segment international final tour. The trek unfolds throughout the rest of the year, when the outfit will disband.
After eleven years as a band, having toured most of the planet several times over with countless other acts, and having released a long line of releases through several notable labels, the members of BACKTRACK have decided to go their separate ways on good terms. However, before they shut it down for good, they're going to hammer the planet with an incredible amount of touring throughout the rest of 2019.
Following their final East Coast US tour with Dead Heat and Rule Them All June, and final West Coast US tour with King Nine, Minus, and Somerset Thrower in August, BACKTRACK now embarks on their final run through the South Pacific. This Saturday, September 14th, the band leaves for their final performances across Southeast Asia, with shows in Thailand, Malaysia, and Singapore. Directly after, the band plays through Japan with three final shows, after which they cross over to Australia for a six-city tour across the continent through October 2nd.
After the South Pacific tour, BACKTRACK heads out on their European Farewell Tour 2019, running October 30th through November 14th. With shows in Greece, Spain, Netherlands, Switzerland, Germany, Poland, the UK, France, and Hungary, support for BACKTRACK will be supplied by Flatspot Records labelmates/alumni Higher Power and Hangman.
See all confirmed BACKTRACK tour dates below and watch for updates to be announced throughout the rest of 2019.
The members of BACKTRACK collectively offer, "We appreciate everyone who has shown this band love over the past eleven years. Thanks to anyone who has supported us along the way, and we look forward to seeing you one last time."
Stream BACKTRACK's Bad To My World LP, see live footage, find merch options, and more at the band's official website RIGHT HERE.
BACKTRACK – Final Shows 2019
Final Asia Tour:
9/14/2019 Brownstone Studio – Bangkok, TH
9/15/2019 Angkasa – Kuala Lumpur, MY
9/16/2019 Decline – Singapore, SG
Final Japan Tour:
9/21/2019 Bloodaxe Festival @ Club Citta – Kawasaki, JP
9/22/2019 Bloodaxe After Show @ Antiknock – Tokyo Shinjuku, JP
9/23/2019 Clapper – Osaka, JP
Final Australia Tour:
9/25/2019 Amplifier Bar – Perth, AU
9/27/2019 Enigma Bar – Adelaide, AU
9/28/2019 Stay Gold – Melbourne, AU
9/29/2019 Crowbar – Sydney, AU
9/30/2019 Hamilton Station – Newcastle, AU
10/02/2019 Crowbar – Brisbane, AU
European Farewell Tour w/ Higher Power, Hangman:
10/30/2019 AN Club – Athens, GR [BACKTRACK only]
10/31/2019 Razzmatazz 3 – Barcelona, ES [BACKTRACK only]
11/01/2019 Sound Of Revolution – Eindhoven, NL
11/02/2019 Industrie 45 – Zug, CH
11/03/2019 Die Stadtmitte – Karlsruhe, DE
11/04/2019 Musik & Frieden – Berlin, DE
11/05/2019 Poglos – Warsaw, PL
11/06/2019 Conne Island – Leipzig, DE
11/07/2019 Kulttempel – Oberhausen, DE
11/08/2019 Amersham Arms – London, UK
11/09/2019 Brudnell Social Club – Leeds, UK
11/10/2019 Le Gibus – Paris, FR
11/11/2019 Hafenklang – Hamburg, DE
11/12/2019 Das Bett – Frankfurt, DE
11/13/2019 Backstage – München, DE
11/14/2019 Dürer Kert – Budapest, HU
BACKTRACK has been an imposing force looming over the underground music scene for over a decade, having cemented their name in hardcore lore one record, tour, and diatribe at a time. Their output seethes with the tough-as-nails posture of Killing Time and Agnostic Front while snaking through glimmers of alternative and crossover.
Since their formation in 2008, BACKTRACK has delivered a heavy dose of recorded output through multiple labels. Their first release, The '08 Demo, saw release in August 2008 via Flatspot Records, the label co-owned by the band's Ricky Singh. They returned the following year with Deal With The Devil, the EP released through 6131 Records in late 2009. BACKTRACK's first LP, Darker Half, was issued via Reaper Records in late 2011 to critical acclaim, which led to their signing with Bridge 9 Records, who subsequently released the band's second LP, Lost In Life, in January of 2014. Bridge 9 also released BACKTRACK's third, and now final LP, Bad To My World, in November of 2017.
BACKTRACK has also remained incredibly busy on the road for their densely packed existence. The band has performed at many notable festivals including Black & Blue Bowl, United Blood, Sound & Fury, Rain Fest, This Is Hardcore, Chaos In Texas, Hellfest, Outbreak Fest, Ieper Fest, SXSW, Fluff Fest, Bloodaxe Fest, Groezrock, Jera On Air, Vainstream, Rockfest, So What Music Fest, The Sound Of Revolution Fest, and many others.
Through exhaustive touring, BACKTRACK has embarked on over fifty tours across the United States, Canada, Mexico, Europe, Asia, Australia, and more, several or many times each. Throughout these many journeys, BACKTRACK has toured with the likes of Terror, Death Threat, Downpresser, Swamp Thing, New Morality, Cornered, Forfeit, Foundation, Harm's Way, Gravemaker, Naysayer, Fire & Ice, Dead End Path, Cruel Hand, First Blood, Lionheart, Wisdom In Chains, Expire, Trapped Under Ice, Hundredth, Betrayal, Take Offense, Iron Mind, Alpha & Omega, Minus, Broken Teeth, The River Card, Cornered, Cold World, Expire, Dead End Path, Soul Search, No One Rules, Stray From The Path, Obey The Brave, Counterparts, Xibalba, Harness, Comeback Kid, H2O, Code Orange Kids, Final Prayer, Criminal Instinct, Gideon, No Bragging Rights, Rescuer, The Others, Stick To Your Guns, Redemption Denied, The Greenery, Suburban Scum, The Ghost Inside, Every Time I Die, Architects, Hundredth, Madball, Strife, Rise Of The Northstar, Bane, Malfunction, Turnstile, Mizery, Forced Order, Higher Power, No Warning, Twitching Tongues, Vein, Hangman, Risk It, Grove Street Families, Regulate, Year Of The Knife, Candy, Deez Nuts, King Nine, and more.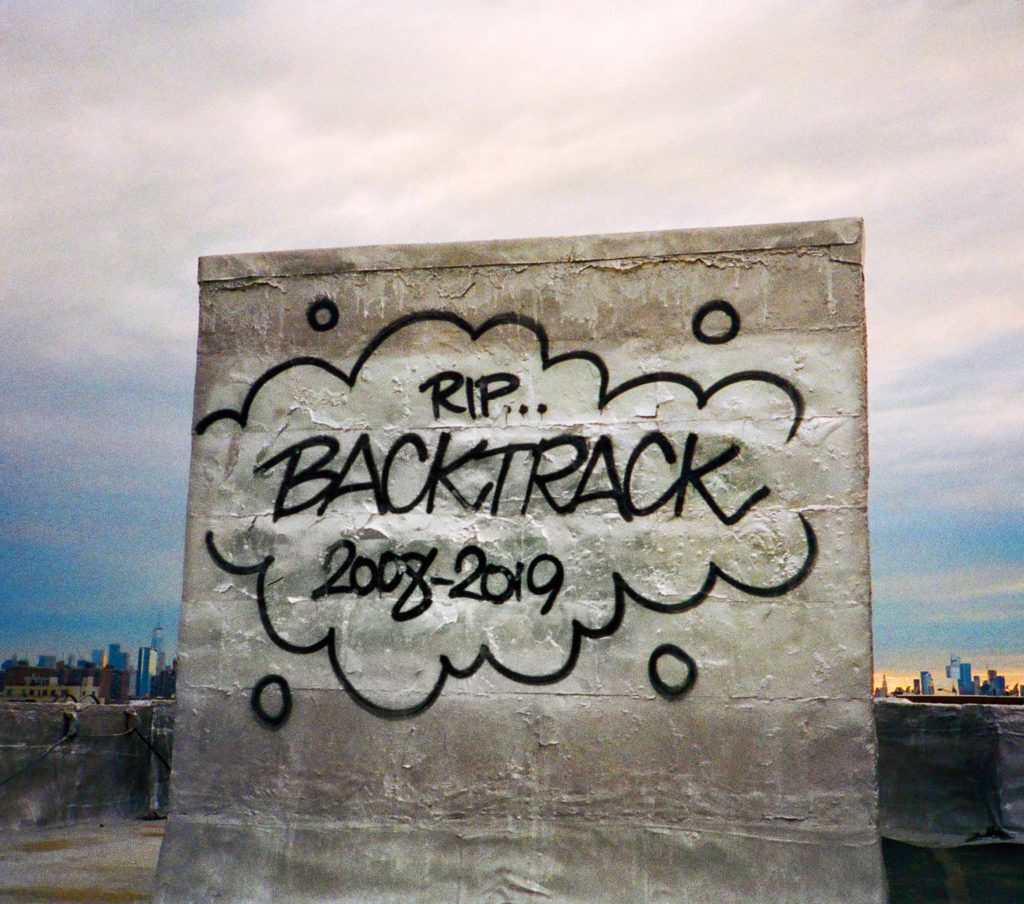 https://www.backtracknyhc.com
https://www.facebook.com/backtracknyhc
https://twitter.com/BacktrackNYHC
https://www.instagram.com/backtracknyhc