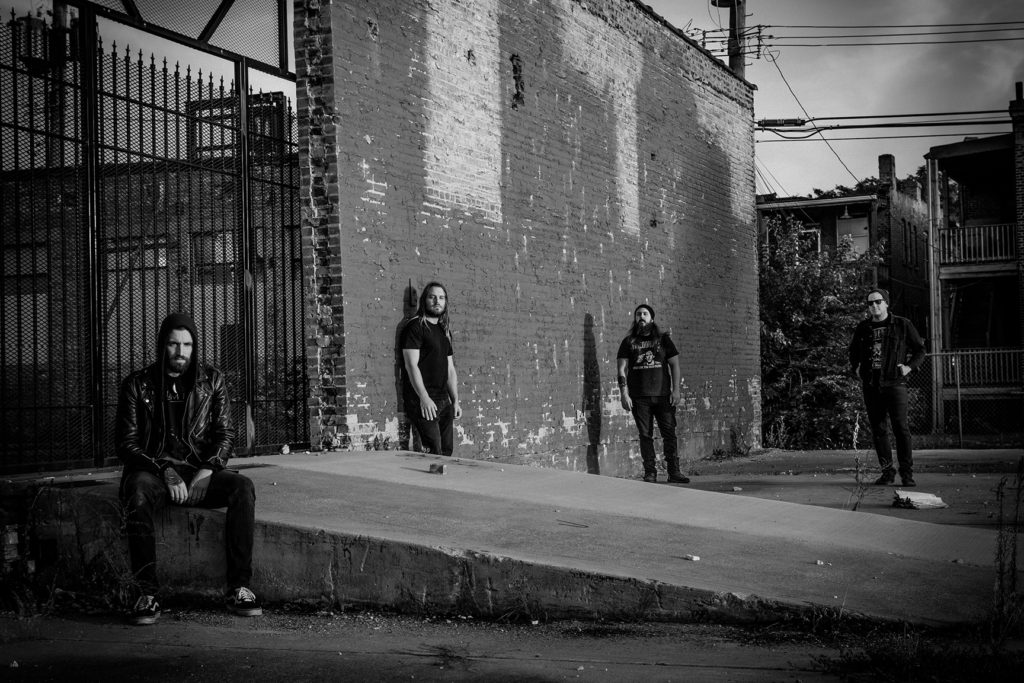 [photo by Margaret Lord]
Following the recent Blood Music release of WOLVHAMMER's caustic fourth LP, The Monuments Of Ash & Bone, the band continues to book new tour dates supporting the record. Just days from beginning their extensive North American invasion with Uada and The Black Moriah, the band confirms another North American trek with Abigail Williams and Ghost Bath.
Leading with a performance at Stygian Rites Festival in Rapid City, South Dakota, WOLVHAMMER will tour throughout the Western US and Canada with Uada and The Black Moriah from June 22nd through July 16th, ending in Oklahoma City, Oklahoma. A month later, WOLVHAMMER joins Psycho Las Vegas August 17th where Danzig, Godflesh, Goblin, Enslaved, Voivod, Sunn O))), Witchcraft, Boris, Wolves In The Throne Room, and scores more will perform over the course of the four-day event.
Directly from the Psycho Vegas festivities, WOLVHAMMER meets with Abigail Williams and Ghost Bath, and begins another massive North American tour, this time heading out to the eastern half of the US and into eastern Canada. The more-than-month-long tour begins August 21st in Phoenix, Arizona, and heads east where all three touring acts play at Shadow Woods Metal Fest with Xasthur, Aether Realm, Imperial Triumphant, and many others, then runs through the southern states and ends in Dallas, Texas on September 23rd.
See WOLVHAMMER's disturbing "Law Of The Rope" video directed by David Hall of Uneasy Sleeper (Today Is The Day, Ulver, Misery Index) HERE and stream The Monuments Of Ash & Bone HERE.
WOLVHAMMER's The Monuments Of Ash & Bone was released on CD, LP, and digital formats in early May. Find physical ordering options at the Blood Music webshop HERE and digital via Bandcamp "name your price" HERE.
WOLVHAMMER:
w/ Uada, The Black Moriah
6/22-23/2018 Hay Camp Brewery – Rapid City, SD @ Stygian Rites Festival
6/23/2018 Hydra Beer Hall – Sioux Falls, SD [no Uada]
6/24/2018 Lee's Liquor Lounge – Minneapolis, MN
6/25/2018 Park Theatre – Winnipeg, MB
6/26/2018 Vangeli's Tavern – Saskatoon, SK
6/27/2018 The Temple – Edmonton, AB
6/28/2018 Distortion Live – Calgary, AB
6/29/2018 Rickshaw Theatre – Vancouver, BC
6/30/2018 Studio Seven – Seattle, WA
7/01/2018 Tonic Lounge – Portland, OR
7/02/2018 Opera Metro – Oakland, CA
7/03/2018 Club Bahia – Los Angeles, CA
7/05/2018 Brick By Brick – San Diego, CA
7/06/2018 The Doll Hut – Anaheim, CA
7/07/2018 You Revolution – Tijuana, MX
7/08/2018 Ables Bar – Ensenada, MX
7/09/2018 Club Red – Phoenix, AZ
7/10/2018 Juggernaut Music – Gallup, NM
7/11/2018 The Classic Tavern – Laredo, TX
7/12/2018 The Guillotine – San Antonio, TX
7/13/2018 Come And Take It Live – Austin, TX
7/14/2018 The Concert Pub North – Houston, TX
7/15/2018 Renos Chop Shop – Dallas, TX
7/16/2018 89th Street – Oklahoma City, OK
8/17/2018 Hard Rock Hotel & Casino – Las Vegas, NV @ Psycho Las Vegas [info]
w/ Abigail Williams, Ghost Bath:
8/21/2018 Club Red – Phoenix, AZ
8/22/2018 Launchpad – Albuquerque, NM
8/23/2018 89th St. – Oklahoma City, OK
8/24/2018 Riot Room – Kansas City, MO
8/25/2018 Fubar – St. Louis, MO
8/27/2018 Lee's Liquor Lounge – Minneapolis, MN
8/28/2018 The Annex – Madison, WI
8/29/2018 Reggies – Chicago, IL
8/31/2018 Trixie's – Louisville, KY
9/01/2018 The End – Nashville, TN
9/04/2018 Now That's Class – Cleveland, OH
9/05/2018 The Pike Room – Pontiac, MI
9/06/2018 Rockpile West – Toronto, ON
9/07/2018 Mavericks – Ottawa, ON
9/08/2018 Piranha Bar – Montreal, QC
9/09/2018 L'Anti Bar – Quebec City, QC
9/11/2018 Bungalow – Manchester, NH
9/12/2018 Lost Horizon – Syracuse, NY
9/13/2018 Saint Vitus Bar – Brooklyn, NY
9/15/2018 Camp Hidden Valley – White Hall, MD @ Shadow Woods Fest [info]
9/16/2018 Shakas Live – Virginia Beach, VA
9/18/2018 The Radio Room – Greenville, SC
9/19/2018 The Masquerade – Atlanta, GA
9/20/2018 Santos Bar – New Orleans, LA
9/21/2018 White Oak Music Hall – Houston, TX
9/22/2018 Come and Take It Live – Austin, TX
9/23/2018 The Rail Club – Dallas, TX
The Monuments Of Ash & Bone is far removed from the methodical riffing and trudging pace of WOLVHAMMER's previous records, eschewing any frills. Merging the black metal tendencies of Enslaved with the mid-tempo sludge of Celtic Frost, the album delivers nearly forty-two minutes of savagery through seven new songs that go straight for the throat; no experimental bullshit, just the sound of rotten flesh and slow decay. The album was recorded and mixed by Jarrett Pritchard (Goatwhore, Exhumed) at his New Constellation Studios in Orlando, Florida, and mastered by Ken Sorceron (Abigail Williams, The Faceless) – both of whom provide additional guitar tracks to the album – and completed with artwork by Brian Sheehan.
Decibel Magazine's feature included, "…Black Sun was an album yu could ease into; thanks in part to producer Jarrrett Pritchard, Monuments starts demanding your undivided attention (and never lets up) the moment the tremelo-picked guitars that sound like well-tempered jackhammers drop fifteen-seconds into opener 'Eternal Rotting Misery'." Revolver Magazine stated, "They wear the gear-shifts well, each section seemingly more vitriolic than the last, but all of it decidedly punk, black metal and catchy as hell. It's clear that Wolvhammer are tipping their cap to everyone from Celtic Frost to Cyanide and on, but none of it feels worn in – or worse yet – worn out."
Invisible Oranges issued, "On The Monuments Of Ash & Bone, WOLVHAMMER amplify their smothering sense of despair with effective use of repetition. There are few breaks – the album nearly bereft of purgative peaks or crescendos – only endless plains of desolation. The music of WOLVHAMMER, forged in the mould of harrowing second wave black metal and accented with half-time breakdowns and other aspects of hardcore and sludge, is the march of a deathless army to whom surrender is a foreign concept."
Metal Injection declared, "In addition to the production being both raw and crisp, there's maturity at work here. WOLVHAMMER still goes for the throat. Still, the killer instinct is antithetic to the past. It's like comparing a drunken yahoo indiscriminately pumping off a sawed-off shotgun blast in hopes of hitting their target and an experienced serial killer methodically stalking prey and choosing a discrete setting before allowing their demons to run amok." Cvlt Nation proclaimed, "The biggest and most noticeable change in their new album is that it's fucking disgusting – not that previous stillborn offerings from this group has been anything less than nauseating… Godspeed you slaves to the grime and keep on spreading the plague."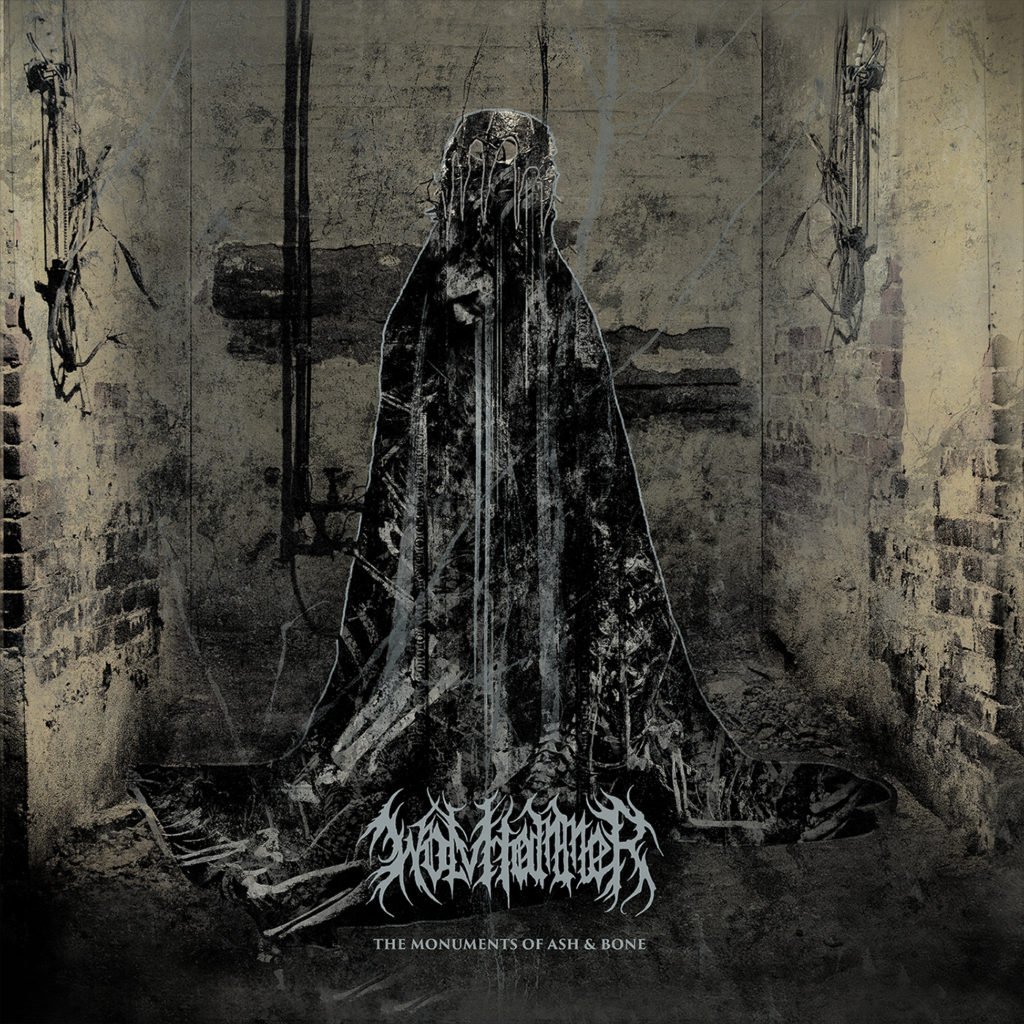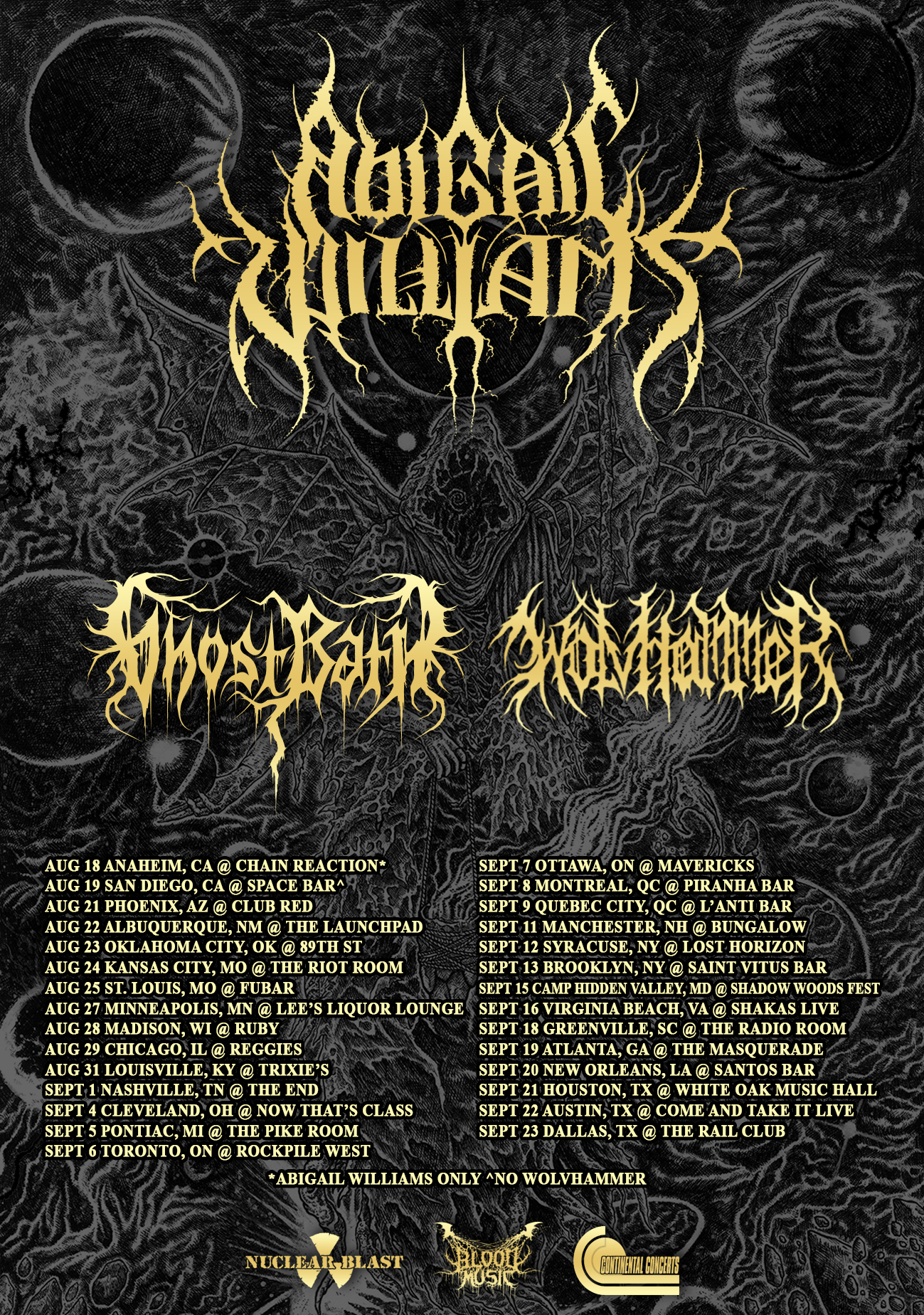 http://www.facebook.com/Wolvhammer
https://wolvhammer.bandcamp.com
https://holymountainprinting.myshopify.com/collections/wolvhammer
https://twitter.com/wolvhammer
https://www.instagram.com/wolvhammerofficial
http://www.blood-music.com
https://blood-music.bandcamp.com
https://www.facebook.com/BlooodMusic
https://twitter.com/blooodmusic