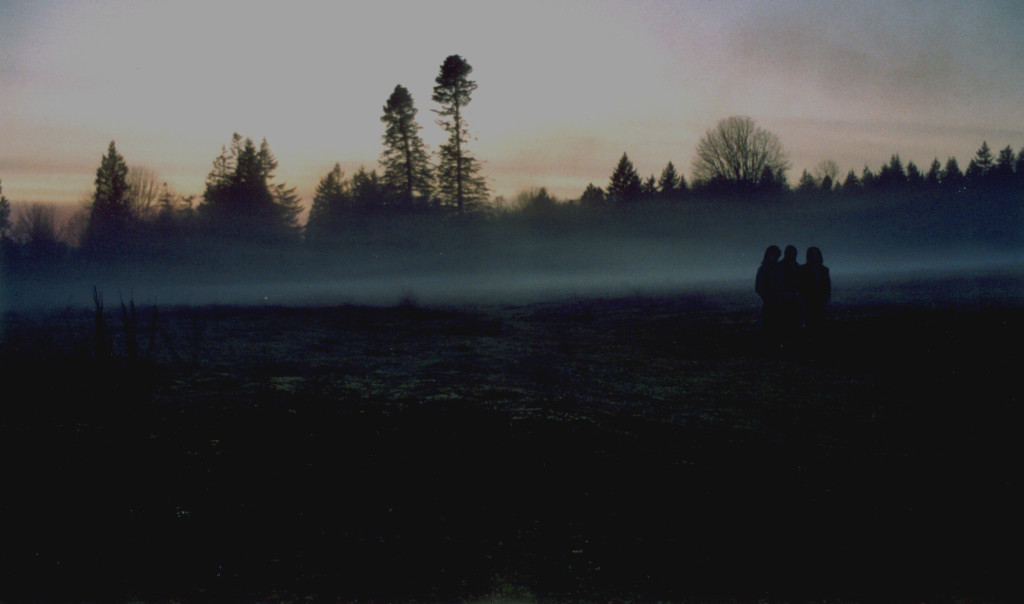 [photo by Afton Larsen]
WOLVES IN THE THRONE ROOM has added additional performances to their upcoming East Coast tour this September, following the re-issue of their debut LP, Diadem Of 12 Stars.
Since the upcoming WOLVES IN THE THRONE ROOM live dates were recently announced, a second show at Brooklyn's Saint Vitus Bar was added, both shows selling out immediately. Due to this, a third NYC show has been added, which will now see the band playing at The Marlin Room at Webster Hall on September 11th. Additionally, WITTR's performance at Pop Montreal has been confirmed, which will see the band joining the likes of The Kills, John Waters, Wally Badarou, Diet Cig, and many more.
WOLVES IN THE THRONE ROOM Tour Dates:
9/11/2016 Marlin Room @ Webster Hall – New York, NY [info]
9/12/2016 Saint Vitus Bar – Brooklyn, NY [SOLD OUT]
9/13/2016 Saint Vitus Bar – Brooklyn, NY [SOLD OUT]
9/14/2016 Kung Fu Necktie – Philadelphia, PA
9/15/2016 DC9 – Washington, DC
9/17/2016 Strange Matter – Richmond, VA
9/18/2016 The Earl – Atlanta, GA
9/19/2016 Sisters In Christ – New Orleans, LA
9/20/2016 Barracuda – Austin, TX
9/21/2016 Dada – Dallas, TX
9/22/2016 Riot Room – Lawrence, KS
9/23/2016 Empty Bottle – Chicago, IL
9/24/2016 Lee's Palace – Toronto, ON
9/25/2016 Pop Montreal – Montreal, QC [info]
9/26/2016 Space Gallery – Portland, ME
9/27/2016 Cuisine En Locale – Somerville, MA
Pacific Northwest black metal clan WOLVES IN THE THRONE ROOM will proudly re-release their 2006 debut album Diadem Of 12 Stars through their own Artemisia Records this June. Written almost exclusively in a windowless, black room over the long dark nights of Winter 2005, Diadem Of 12 Stars was the band's first official release. Re-imagining black metal as an ode to rain storms, wood smoke and the wild energies of the Pacific Northwest, WITTR created a unique melancholic atmosphere. Diadem Of 12 Stars is about lunar sorcery on Cascadian mountaintops and encounters with wild spirits. In contrast to the icy, razor sharp soundscapes of their 90s Norwegian forebears, the sound of Diadem… is lush and ethereal, dripping with rain soaked moss and lichen.
Described by guitarist Nathan Weaver as the rawest and most "punk" of their five full-length releases, Diadem Of 12 Stars was recorded live to tape in Oakland by Tim Green. Joined in the studio by Jamie Myers (Hammers Of Misfortune, Sabbath Assembly) and Dino Sommese (Asunder. Dystopia), every song was rendered in one or two takes and the album was mixed without the aid of a computer. Originally released on a small DIY label and unavailable physically for many years, this reissued version has been carefully remastered by Jason Ward at Chicago Mastering Service. The band redeveloped every photograph from the original negatives, creating richer, high quality prints in order to present the artwork as originally envisioned.
The Diadem Of 12 Stars reissue will be released June 17th on CD, 2xLP, Cassette, and all Digital formats. Preorders are live right HERE.
http://www.wittr.com
http://www.facebook.com/wolvesinthethroneroom
http://artemisiarecords.bandcamp.com