[photo by Mattias Wigforss]
Sweden's masters of gloomy progressive metal, WOLVERINE, will embark on their headlining European tour next week, joined by Laser's Edge Group collective labelmates Oddland and Until Rain. Preceding the tour, the band offers an official new video to their fans, the visual depiction of the epic "Pledge," one of the standout tracks of the band's fifth album, Machina Viva.
Machina Viva was recorded and produced by WOLVERINE in various locations throughout Sweden during late 2015 and early 2016, mixed at Spacelab Studio in Germany by Christian "Moschus" Moos (Everon, Haken, Delain, Cloverseeds), and mastered by Grammy Award winning audio engineer Bob Katz. A natural progression from Communication Lost, released in 2011 via Candlelight Records, Machina Viva invites the listener into the harmonious yet portentous and sullen musical dimensions of WOLVERINE with perhaps their most dynamic album to date.
See WOLVERINE's new video for "Pledge" at PureGrainAudio RIGHT HERE.
Offers WOLVERINE's Thomas Jansson about the rapidly approaching tour with their labelmates, "At the end of April we will hit the road for a European co-headline tour together with Until Rain and Oddland. All three bands being Sensory label artists, this tour-package will offer the listener a vivid spectrum of explorative music, mainly in the sphere of progressive metal."
WOLVERINE Tour Dates w/ Oddland, Until Rain:
4/26/2017 The Bodega – Nottingham, UK [info]
4/27/2017 Garage Highbury – London, UK [info]
4/28/2017 La Boule Noure – Paris, FR [info]
4/29/2017 Boerderij – Zoetermeer, NL [info]
4/30/2017 W2 – Hertogenbosch, NL [info]
5/03/2017 Musik & Frieden – Berlin, DE [info]
5/04/2017 Beta2300 – Copenhagen, DK [info]
5/05/2017 Frölunda Kulturhus – Gothenburg, SE [info]
5/06/2017 Bowlan – Östhammar, SE [info]
Machina Viva is out worldwide through Sensory Records; place orders HERE.
In a 9/10 review, Progressive Music Planet claims, "WOLVERINE have a dark prog metal sound and they are really good at it… WOLVERINE should be mentioned in the same breath with all of the current great modern prog artists like Steven Wilson, Katatonia and Opeth. Machina Viva is another crowning achievement for them." A 9/10 from The Prog Mind offers Machina Viva, "is an album about where the rubber meets the road. It's about that certain spot where the gears meet together, and about making sure those gears are moving smoothly. It is a soothing album full of emotion highs and lows, but also an elegant sense of musicality and composition. Machina Viva, without a doubt, is WOLVERINE at their best." Angry Metal Guy offers, "Machina Viva is a well-mixed, well-produced record. As one might expect, the band employs a plethora of instruments here – electric, electronic, and acoustic – and all come through the mix clean and vibrant… Perhaps most similar to a lighter version of modern day Katatonia, or a more orchestral version of Pleasant Shade of Grey-era Fates Warning, Machina Viva (and Wolverine's back catalog by extension) is worth a listen." We Love Metal's review includes, "Often producing a highly atmospheric sound, sometimes stripped down and bare, sometimes complex, the band is definitely on the lighter side of Metal as a whole… All throughout WOLVERINE seems to enjoy playing in odd time signatures lending to the layer of complexity."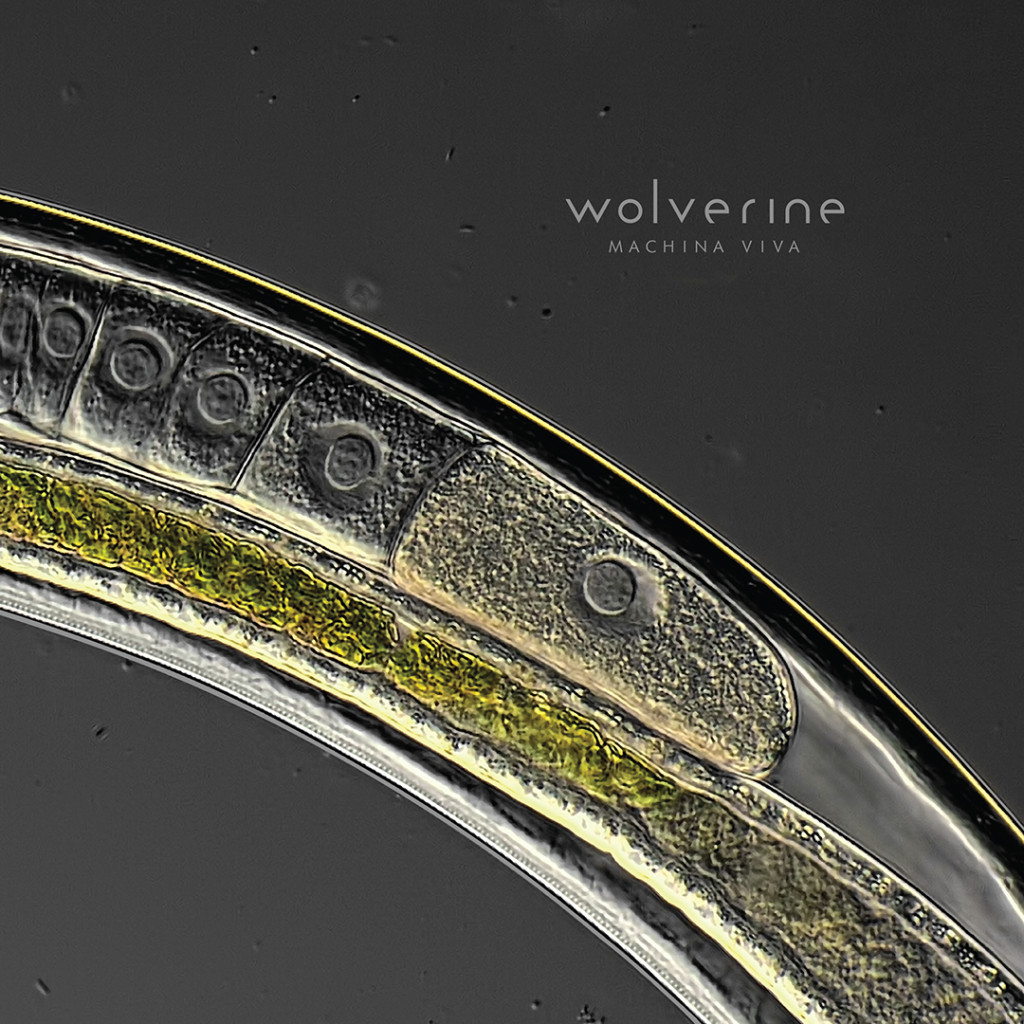 http://www.facebook.com/wolverinetheband
http://www.wolverine-overdose.com
http://twitter.com/wolverine_music
http://www.youtube.com/user/wolverinetheband
http://www.lasersedgegroup.com
http://www.facebook.com/TheLasersEdge
http://www.twitter.com/thelasersedge