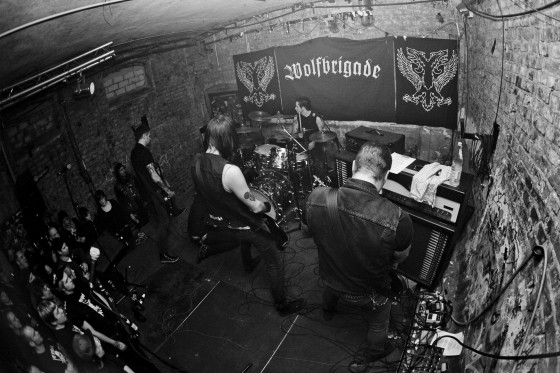 As Swedish crust icons WOLFBRIGADE set their savage debut Southern Lord LP, Damned, loose on the public this week, today BrooklynVegan are streaming the entire 12-track album RIGHT HERE.
Recorded at renowned Gothenburg-based Studio Fredman (At The Gates, Amon Amarth, Opeth), Damned is the album is a stark reminder of exactly why WOLFBRIGADE are considered pioneers of the Swedish d-beat/crust movement and is undoubtedly one of the strongest releases in the band's history.
Initially known as Wolfpack, WOLFBRIGADE have been storming the scene since 1995. The outfit unleashed three LPs and as many EPs of their potent crust-inspired punk in less than five years, instantly making a massively influential impact worldwide and helping fuel an entire new wave of "d-beat" bands and scenes internationally. With some personnel changes at the turn of the century the band kicked off the new millennium under the revamped moniker WOLFBRIGADE. Since then the band's already powerful attack became even more sinister and morose, yet more aggressive and pummeling. Following four LPs and several splits and mini-releases under the WOLFBRIGADE banner since 2001, the outfit have remained at the top of their game and continue to release invigorating and demoralizing socially-aimed antagonism on a regular basis.
"…the band's most unified and engaging statement thus far…. Here, the songs are altogether longer and more involving whilst the bulldozing aggression's there in full force – and more electric than ever due to being hotwired to such a shit-hot set of songs. 5/6" – Zero Tolerance
"This stuff is uplifting as much as it is antagonizing. The power of d-beat rhythmic punk and death metal guitar sound has been reconfirmed. Album of the month" – Metal Reviews
"…nothing short of a magnum opus! The evolution of this band is incredible, the aggressive passion of early years is here but with the mastery of veteran rockers… 5/5" – Thrash Head
"It's brilliant from start to finish, one of the best albums I've heard in 2012, and I can't get un-stuck from it." – No Clean Singing
"…like Motörhead on steroids… you should definitely check out Wolfbrigade's high octane, hardboiled, hardcore energy bomb Damned." – Sea of Tranquility
"Wolfbrigade prove with this album that you don't need to radically change your sound to remain relevant, and I believe now is as good a time as any to proclaim them the Bolt Thrower of crust, simply because I doubt they'll ever disappoint with their music." – Skull Fracturing Metal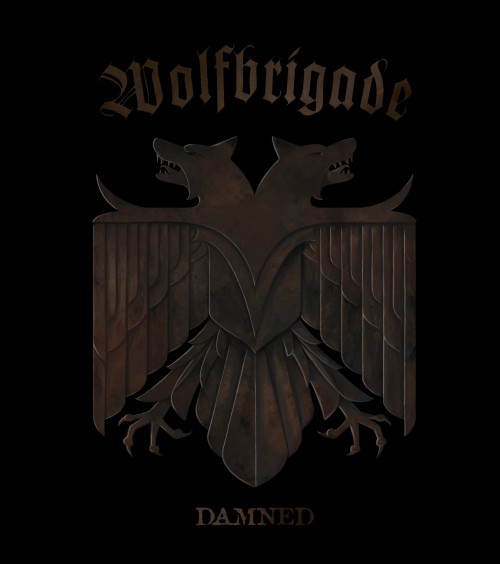 http://wolfbrigadeofficial.wordpress.com
http://www.facebook.com/lycanthropunks
http://www.myspace.com/wolfbrigadeofficial
http://www.southernlord.com
http://blog.southernlord.com
http://twitter.com/twatterlord