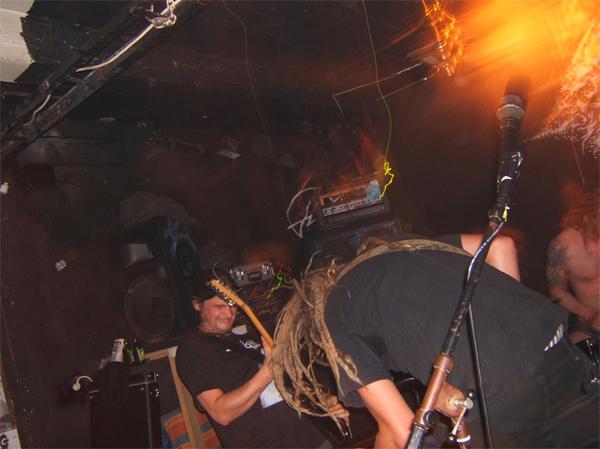 Poland's Selfmadegod Records will release the new WOJCZECH full-length album Pulsus Letalis mid-October 2010. Four new four tracks from the upcoming album are available for streaming now: http://www.myspace.com/wojczech13

Pulsus Letalis was recorded by Pierre Bernhard at Sessionstudio/Ostseerockstudio and mixed and mastered by Harris Johns (Coroner, Kreator, Voivod, Pestilence) at Musiclab. The album contains 12 tracks of high-speed manic chaos. Dissonant, monolithic walls of guitar on top of a tutorial in blast beats; monumental grind metal with a crusty edge!
Formed in 1995, WOJCZECH have toured as often as possible, throughout Peru, Brazil, Southeast Asia, the U.S., Mexico, and Europe in recent years. In addition to dozens of 7″ EPs, split EPs and a live 12″ LP, the band released their first full-length Sedimente, in 2005, which was recorded by Harris Johns and released by Selfmadegod and Sensitive Wormrile. WOJCZECH has been honing the material on Pulsus Letalis in the live arena for years, and finally has captured their intensity on this full-length album. Selfmadegod will handle the CD release of Pulsus Letalis while the vinyl edition, limited to 500 copies, will come out on RSR Records and Sensitive Wormrile in Europe, and Haunted Hotel Records in the U.S.
WOJCZECH will hit the road for a European tour with Weekend Nachos from October 2 through 16 in support of the new album; check out the band's Myspace page for updates.
Fans of Discordance Axis, Repulsion, Phobia, Excruciating Terror, Gasp, SOB, and Disrupt should undoubtedly love the ravenous grinding power of WOJCZECH!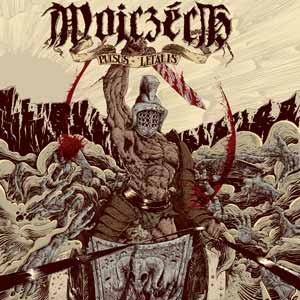 Pulsus Letalis track listing:
1. Weltenfresser
2. Battlestar
3. Reduktion
4. Zitat
5. Steinzeiten
6. Leitkultur
7. Maggots In Your Coffin
8. Izotope
9. Pulsus Letalis
10. Rausch
11. Klonkrieger
12. 67°48'0"N 12°50'0"O
http://www.myspace.com/wojczech13
http://www.selfmadegod.com
http://myspace.com/selfmadegodrecords