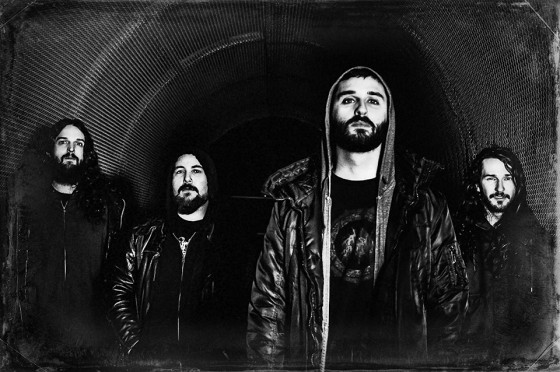 With less than twenty-four hours to official release, Cvlt Nation in cooperation with Candlelight Records presents the exclusive full-album stream of WOE's Withdrawal. Produced by vocalist/guitarist Chris Grigg, Withdrawal hits stores with sizeable early acclaim; the album placing on CMJ's Loud Rock impact chart at position 3 last week. The 43-minute album is available on both CD and vinyl (Restricted Release) formats and features songs premiered exclusively by Pitchfork and Stereogum.
"Depression, despair, doubt and defeat enable WOE's greatest triumph to date," says Decibel Magazine. Currently featured in the magazine's May issue, journalist Rod Smith notes, "Withdrawal starts like an intergalactic hornet attack and ends on a question-mark-shaped burst of light. One thing that sets the band's attack apart from the USBM pack is that (vocalist, Chris) Grigg always sounds like he's genuinely trying to communicate something a little more personal than the Order of Nine Angles for Dummies intro."
Hear Withdrawal in its entirety at THIS LOCATION.
Recorded at studios in New York and New Jersey, Withdrawal's seven new songs present an inspired and updated band. Drummer Ruston Grosse (recently replaced with Shawn Eldridge), bassist Grzesiek Czapla, and guitarist Ben Brand together with Grigg deliver the goods. Stereogum says, "Withdrawal ups the power quotient by a mile." "WOE are easily one of my favorite black metal bands to emerge from the U.S. in the past several years," says MetalSucks editor Vince Neilstein. Philadelphia City Paper adds, "Withdrawal is a staggeringly diverse album."
Originally launched as a one-man project, WOE released their debut, A Spell For the Death of Man, before teaming with England's Candlelight Records in 2009. Their label debut, Quietly, Undramatically, was released late October 2010 and immediately found praise. Decibel called the album "an intriguing, revolutionary blend of black metal and shoegaze-tinged post-rock sophistication." Terrorizer found it to be, "a raging slab of barely contained aggression, immeasurable parthos, and damn fine songwriting." Shortly after release, WOE was invited to perform at the March 2011 Scion Rock Fest in Pomona, California. The band would follow that up with a number of regional dates before heading out with Mayhem for their American tour later that year.
WOE recently announced the first string of dates in support of Withdrawal. Confirmed performances are noted below.
5/10/2013 Acheron – Brooklyn, NY
5/11/2013 Munchouse – Providence, RI
5/12/2013 Railroad Tavern – Keene, NH
5/13/2013 Nectars – Burlington, VT
5/14/2013 Pandora's Box – Quebec City, QC
5/15/2013 Deathhouse – Montreal, QC
5/16/2013 Maverick's – Ottawa, ON
5/17/2013 Hard Luck Bar – Toronto, ON
5/18/2013 Rancho Huevos – Chicago, IL
5/19/2013 Cincy by the Slice – Cincinnati, OH
5/20/2013 Belvedere's – Pittsburgh, PA
Withdrawal will be available beginning April 23 at FYE, Newbury Comics, Hastings Entertainment, Looney Tunes, Amoeba Music, Zia, Vintage Vinyl, Rasputins, Amazon, and ITunes among others.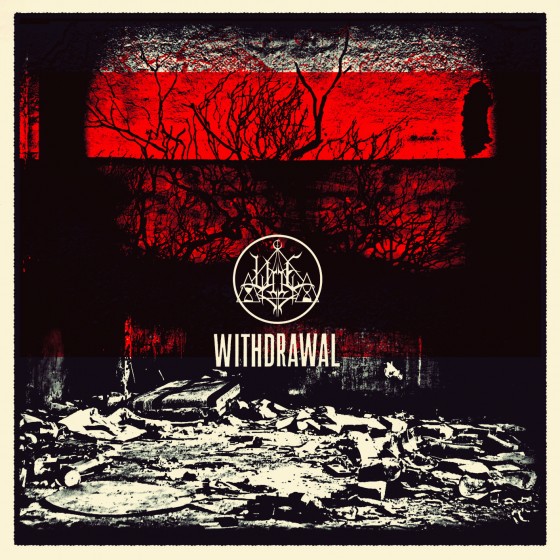 http://withdrawal.woeunholy.com
http://www.facebook.com/woeunholy
http:/www.candlelightrecordsusa.com