WITHIN THE RUINS founding guitarist and Tin Bridge Brewing owner Joe Cocchi is pleased to introduce a special Shadows Fall craft beer: Destroyer Of Senses New England Style Pale Ale!
Established by Cocchi and his brother Nick, Tin Bridge Brewing Company has become a staple in the New England brewing industry serving a wide variety of craft beers since opening their doors in 2017. The brothers have successfully turned a family hobby into a thriving western Massachusetts business with many more years to come.
Tin Bridge Brewing's Shadows Fall ale comes in celebration of the band's special one-off reunion show December 18th, 2021 at The Palladium in Worcester, Massachusetts. The show features support from WITHIN THE RUINS as well as Unearth, Darkest Hour, Sworn Enemy, and Carnivora.
Comments Cocchi, "My Brother and I at Tin Bridge Brewing are stoked for the opportunity to team up with local legends Shadows Fall. There's no better way to support and unite music and craft beer fans. The guys in Shadows Fall deserve to have 'their own' brew at their reunion show! The Destroyer Of Senses NE Pale Ale will be available in cans on December 18th. See ya there!"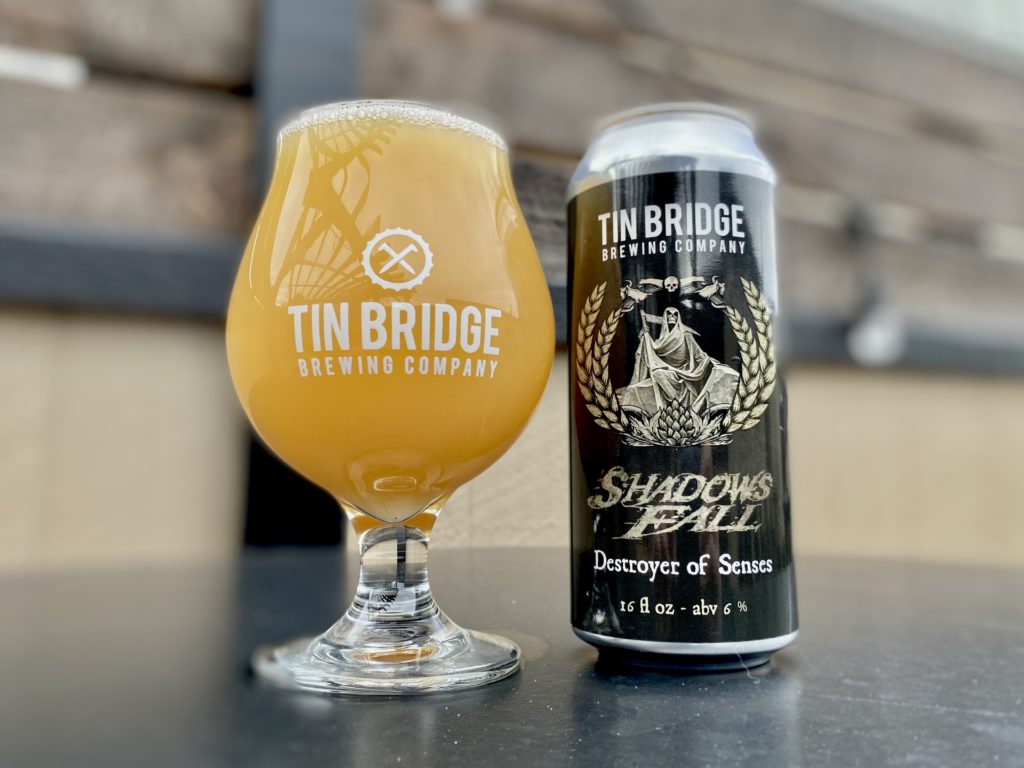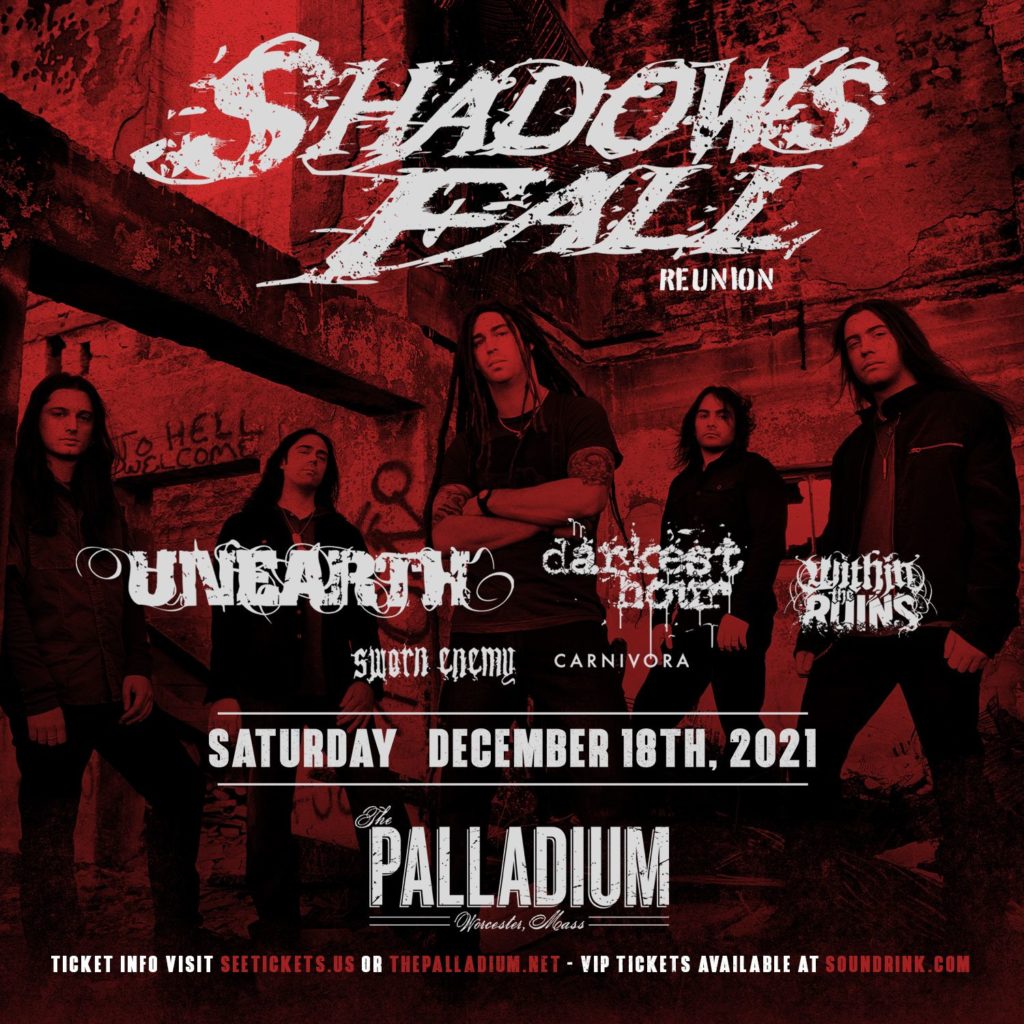 WITHIN THE RUINS:
12/18/2021 The Palladium – Worcester, MA w/ Shadows Fall, Unearth, Darkest Hour, Sworn Enemy, Carnivora
WITHIN THE RUINS released their Black Heart one year ago via MNRK Heavy / Good Fight Music. Savage, unrelenting, and hyper-focused, the record hammers home ten songs of sheer terror with an unforgiving mandate to destroy. Lauded Decibel Magazine, "Few of us will ever know the ecstasy and freedom of being as amazing at something – anything – as the players of WITHIN THE RUINS are at locking down twisty riffs, odd time signatures and jittery, tight-as-fuck riffage." American Songwriter noted, "WITHIN THE RUINS takes deathcore to a new level with Black Heart." Added MetalSucks, "WITHIN THE RUINS have very much developed a sound over the years – the guitar blips and bloops, weedily-weedilies and lots of hard stops – and that sound is perfectly intact, worry not. [Steve] Tinnon… sounds absolutely monstrous here, doing that trademark sound justice."
Black Heart is available on CD, LP, and digital formats HERE.
Visit WITHIN THE RUINS' official YouTube page HERE to view the band's videos for "Deliverance," "Black Heart," and "Devil In Me" as well as intimate "making of" videos and more!
Born and bred in the same heavy metal fertile Northeast soil as New Wave Of American Heavy Metal progenitors Killswitch Engage and All That Remains, WITHIN THE RUINS charted their own course in the genre, offering a unique take on familiar ingredients: the dark sounds of classic death metal, the technical melodicism of Scandinavia, and the precision staccato crunch of Meshuggah. In contrast to much of the genre, they maintain an emphasis on the songs over the shred. Showmanship and diversity coexist, smartly sidestepping contrived or predictable sonic choices.
Vocalist Steve Tinnon arrived for his full-length debut with a mountain of things to get off his chest, which are screamed throughout Black Heart with both intensity and dexterity. He previously fronted another band that included WITHIN THE RUINS bassist/vocalist Paolo Galang, making this version of the outfit a supergroup of sorts, combined with co-founders, guitarist Joe Cocchi and drummer Kevin McGuill. As with previous records, Cocchi produced his parts as well as his bandmates, together with longtime producer, mixer, and mastering engineer Joshua Wickman of Dreadcore Productions.
WITHIN THE RUINS stands tall among their peers in postmodern death metal, technical progressive metal, and the so-called "deathcore" movement, with Gojira like flourishes of color and meditation. Indeed, the group represents the pinnacle of possibility when a band keeps their feet firmly rooted in the foundations of modern death metal, chews upon tidbits of classic thrash, and all the while reach upward to grasp toward new creative heights of their own design, with hunger and skill.

http://www.withintheruins-blackheart.com
http://www.facebook.com/withintheruins
http://www.instagram.com/withintheruinsofficial
http://twitter.com/withintheruins
http://www.facebook.com/MNRKHeavy
http://www.twitter.com/MNRKHeavy
http://www.instagram.com/MNRK_heavy