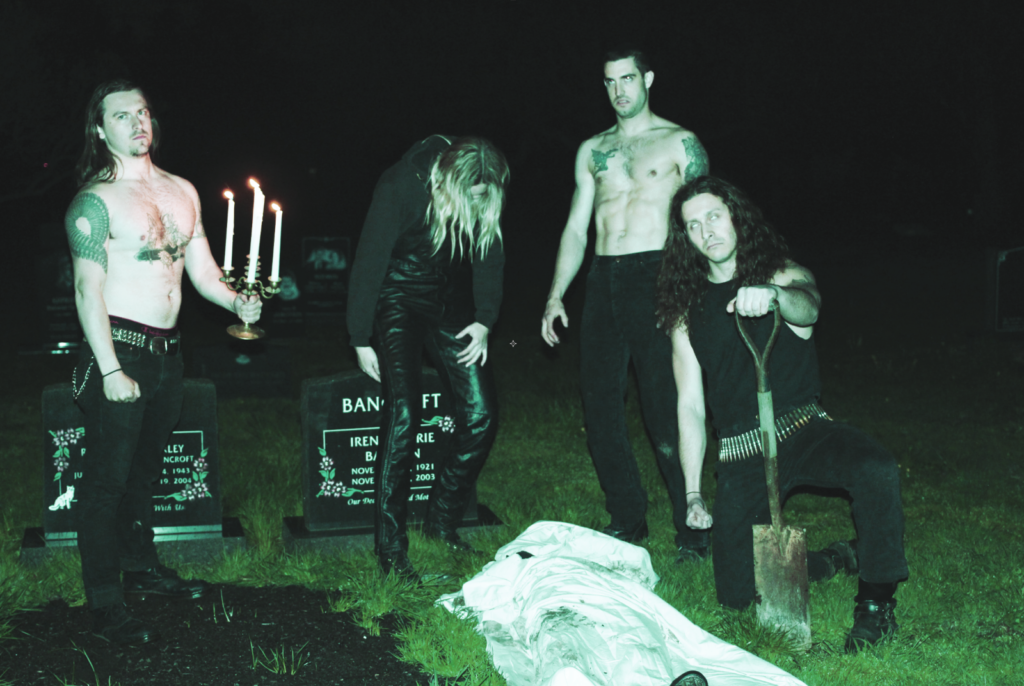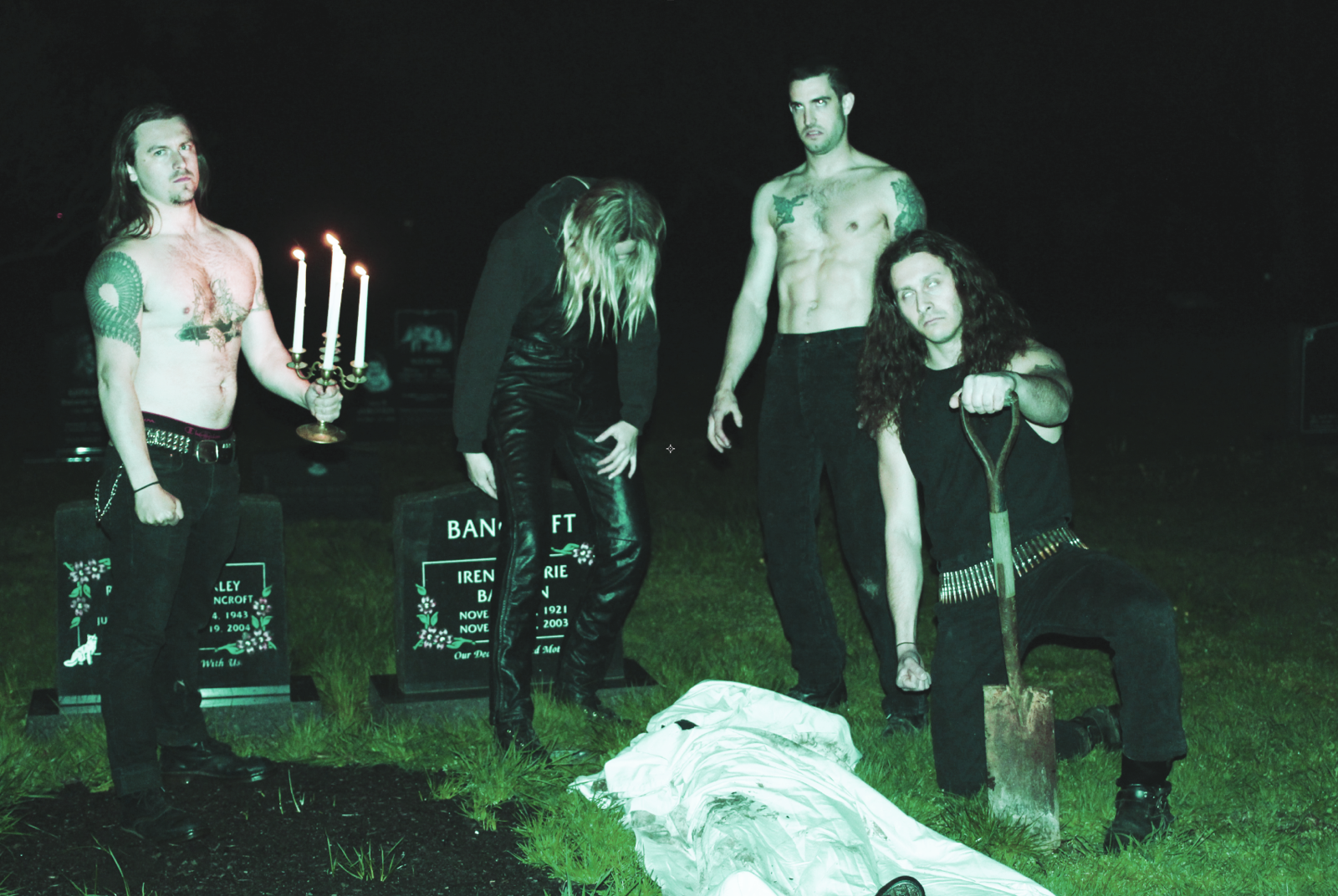 "WITCH VOMIT knows their way around a solid death metal composition, creating a vile and volatile version of the genre that is at once straight-ahead and brutalizing while also being complex and unique." — Revolver
Stream / Share "Buried Deep In A Bottomless Grave" At THIS LOCATION
Buried Deep In A Bottomless Grave is the imminent new full-length form Portland, Oregon-based death cult WITCH VOMIT set for release via 20 Buck Spin later this month. Succeeding the reckless barbarity of 2017's Poisoned Blood MLP, WITCH VOMIT digs deeper into the ground than ever before with their second full-length torrent of skull-bashing, worm-ridden horror from beyond.
In advance of the record's release, today Revolver is pleased to unearth the record's title track championing, "WITCH VOMIT knows their way around a solid death metal composition, creating a vile and volatile version of the genre that is at once straight-ahead and brutalizing while also being complex and unique. Take the title track off the band's latest LP, Buried Deep In A Bottomless Grave… It starts with a gnarly, blasting riff before taking a hard turn into a subtlety melodic chorus and then into a multilayered bridge that contains its own sub-chorus. It's then that the group heads into another direction entirely with a final section that could be a song of its own, complete with a new badass riff and a singular melodic approach. All of which is to say that WITCH VOMIT clearly have ideas – lots of them – and know how to execute."
Stream "Buried Deep In A Bottomless Grave," courtesy of Revolver, at THIS LOCATION.
Featuring members of fellow Portland crushers Torture Rack, WITCH VOMIT moves toward perfecting the surgical fusion between the driving Scandinavian style violence and subconscious terror that they've previously established and the gore obsessed smashing of their American forbears. Subtlety is abolished for a savage attack, imprinted on your withering mind like an impulsive stab to the throat from a crazed stranger, all the while a dreadful sense of eerie melody rings throughout the album.
Recorded and mixed by Evan Mersky (Mournful Congregation, Hellshock, Nightfell), mastered by Dan Randall (Meatwound, Necrot, Ghoul, Vivasick), with artwork by Matt Stikker (Outer Heaven, Power Trip), Buried Deep In A Bottomless Grave is a deadly addition to the growing WITCH VOMIT catalog of atrocity. Fans of Entombed, Necrophobic, Exhumed, Dismember, and Carnage pay heed.
WITCH VOMIT's Buried Deep In A Bottomless Grave will be released and CD, LP, cassette, and digital formats August 30th. Find physical preorders at THIS LOCATION. For digital preorders, visit the 20 Buck Spin Bandcamp page at THIS LOCATION, where first single, "Dripping Tombs" can be streamed.
WITCH VOMIT will appear at Eliminator Fest featuring Deceased, Morbid Saint, Bewitcher and more this September with additional performances to be announced in the coming weeks.
WITCH VOMIT:
9/27/2019 Eliminator Fest 2019 @ El Corazon – Seattle, WA
WITCH VOMIT:
Filth – Cranium Crushing Gore Fucker
C. L. – Corpse Whisperer
J. G. – Meathooks Of Doom
Tempter – Evil Spells / Screams From Below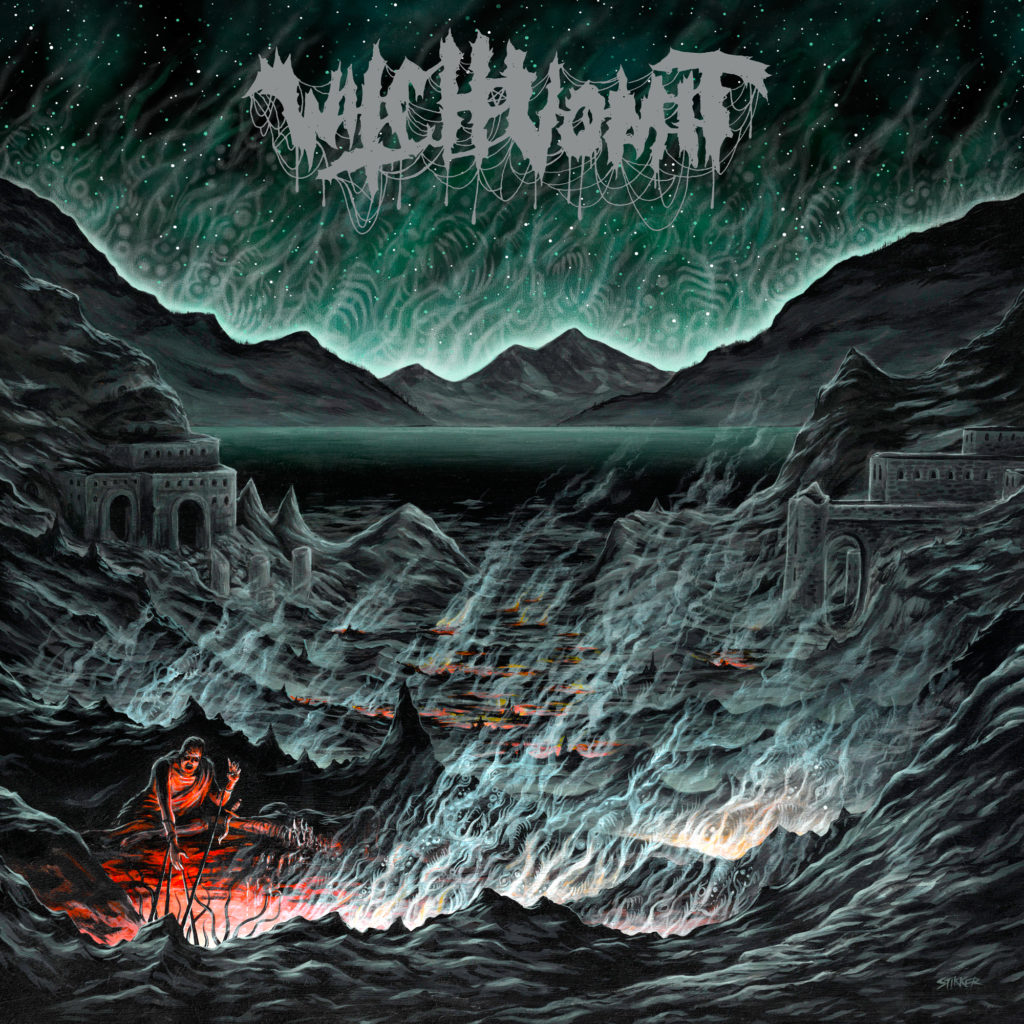 http://www.facebook.com/WebsOfHorror
http://www.20buckspin.com
http://www.facebook.com/20buckspin
http://www.twitter.com/20buckspinlabel
http://www.listen.20buckspin.com