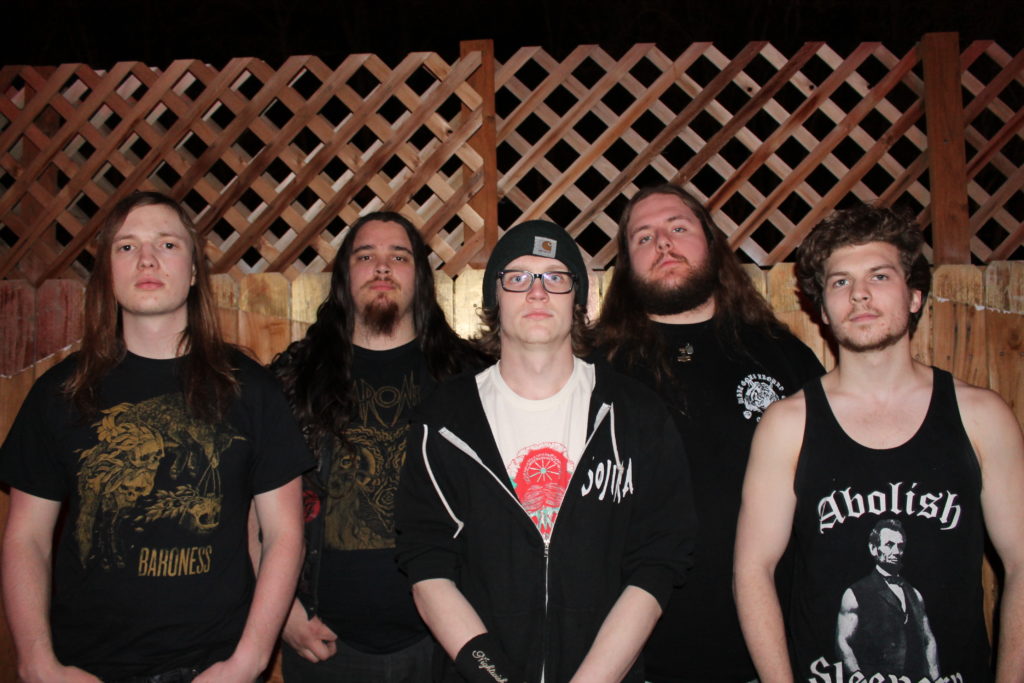 [photos by Carly Page]
Salt Lake City, Utah-based quintet PINEWALKER is preparing to release their sprawling debut album, Migration. Completed for release in early September, the album boasts a cathartic concept, an homage to loved ones lost to cancer, delivered through a crushing display of thundering, groove-heavy doom/sludge metal. The album's details including preorders and the first single, "Bone Collector," have been posted.
The five members of PINEWALKER all met and began playing together in high school and have grown tighter as a group ever since. Now in their fifth year since inception, the band has solidified and honed their own approach to performing the music they love. The band has shared the stage with local Utah heavyweights The Ditch And The Delta, Oxcross, and Making Fuck, as well as touring bands coming through the area including Serial Hawk, The Oxford Coma, Wizzerd, and many more.
PINEWALKER's Migration is a monstrous display of poignant and driven but dark and tumultuous metal. From dredging through the depths of depressive valleys to soaring from the highest peaks, the band's range of emotions on Migration are felt through every riff and rhythm of the album. With three of the five members supplying vocals to the mix, a range of styles and deliveries of the album's concept tell tales of sorrow and mourning for our loved ones who have been taken away by the grips of cancer, as well as an hope and empowerment for those in distraught times.
The band offers, "The album Migration became a somewhat loose concept album as a form of catharsis for all of us. Having had to forcibly adapt to painful realities and losing loved ones to cancer, we poured every ounce of hurt, sorrow, mourning, remembrance, joy, and clarity into this one record as we could. We play from the soul and aren't afraid to try new things in our music, and we plan to take this as far as we possibly can."
With forty-four minutes of music spanning seven expansive tracks, Migration was recorded, mixed and mastered by Andy Patterson at his The Boars Nest in Salt Lake City (Subrosa, Gaza, Theories), and completed with artwork by Charles Bogus and design by Ashley Fairbourne. Fans of Crowbar, Down, Grief, Deadbird, and Godhunter should undoubtedly check out PINEWALKER.
Check out the Migration artwork, find preorders, and stream "Bone Collector" at PINEWALKER's Bandcamp page RIGHT HERE.
PINEWALKER will self-release Migration on digital formats on September 6th with a CD version to follow. Watch for additional audio premieres to post in the days ahead.
PINEWALKER will celebrate the unveiling of Migration with a hometown show a week after the album's official release. Additional regional performances will be announced sporadically throughout the remainder of the year.
PINEWALKER Live:
9/13/2019 Urban Lounge – Salt Lake City, UT *Migration release show
PINEWALKER:
Nate Perkins – drums
Tarran Mead – guitar/vocals
Jason Kennington – guitar/vocals
Sam Roe – lead guitar/vocals
Ethan Jentzsch – bass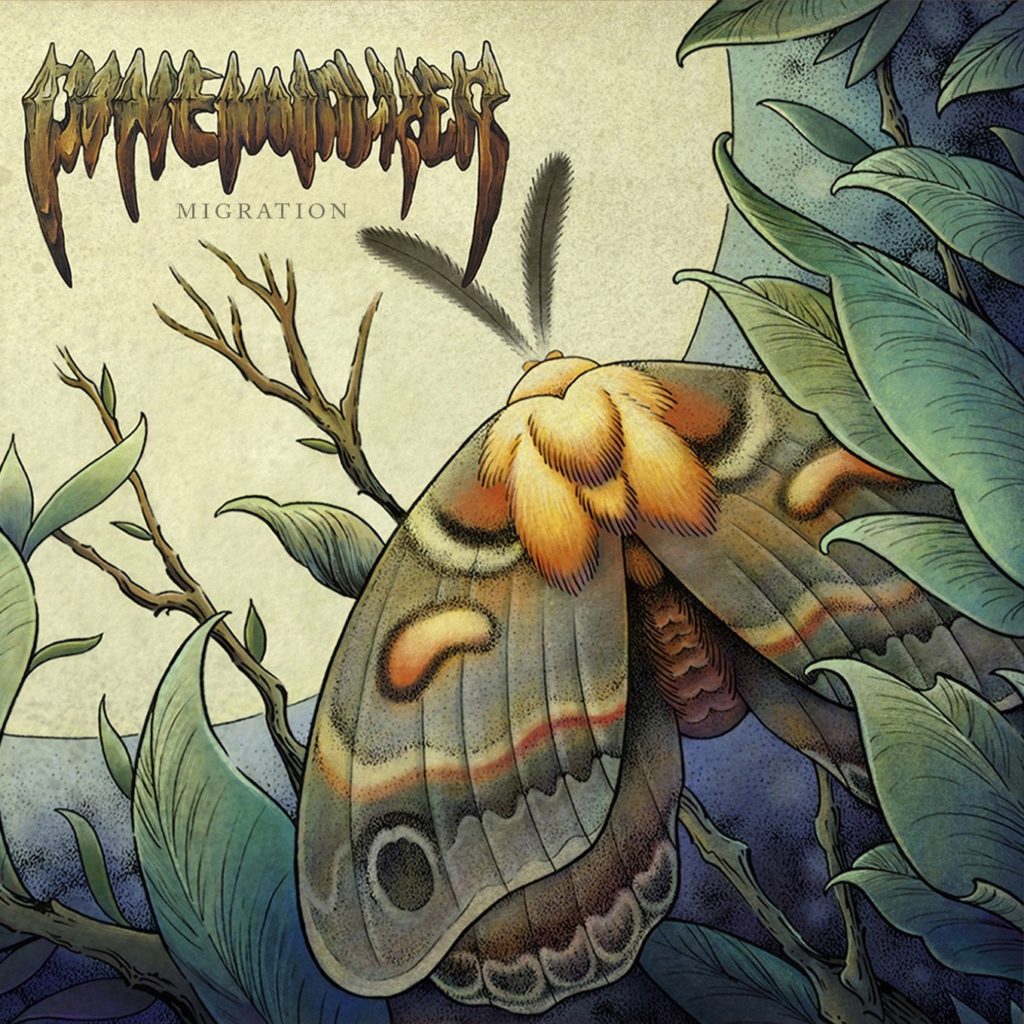 Migration Track Listing:
1. Sentinel
2. Bone Collector
3. Burning Earth
4. Maelstrom
5. Space Witch
6. Self Vs. Self
7. The Thaw
https://twitter.com/hashtag/pinewalker
https://www.facebook.com/pinewalkerlives
https://www.instagram.com/pinewalkerlives