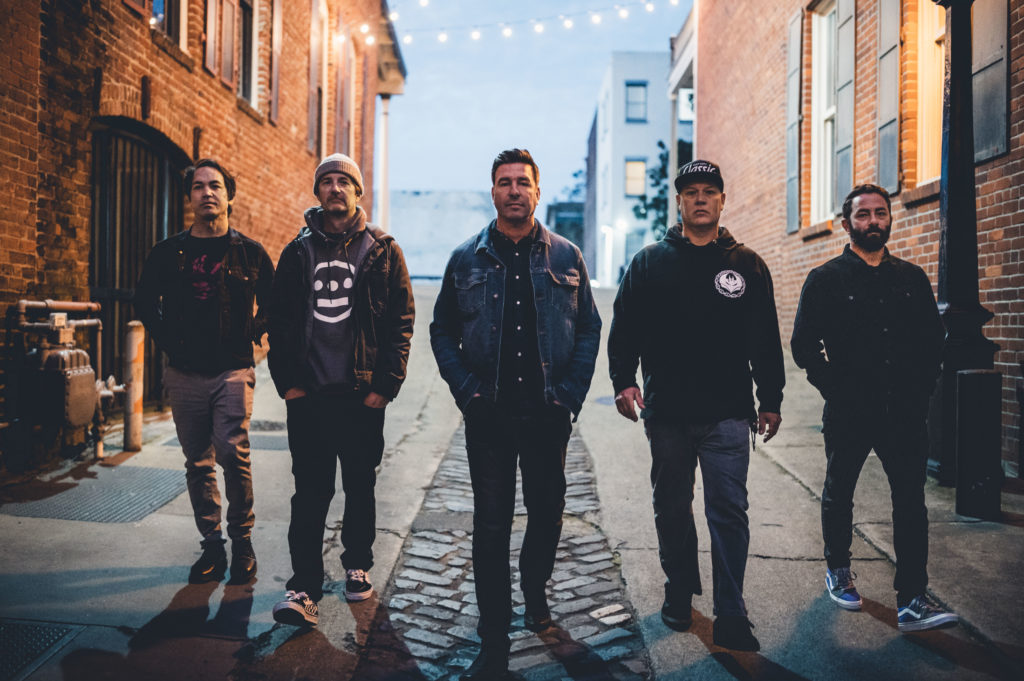 photos by Eric Rivera
California metallic hardcore outfit WILL HAVEN presents a new video for "No Stars To Guide Me," found on their acclaimed seventh LP, VII, released in July through Minus Head Records, and announces several new tour dates including their participation in Decibel's Metal & Beer Fest 2024.
Arguably WILL HAVEN's heaviest and darkest material to date, the ten songs on VII take longtime fans back to their earliest records, while expanding on the atmospheric and immersive qualities of the band's output. VII was recorded at Pus Cavern Studios in Sacramento, engineered by Joe Johnston (Deftones, Dance Gavin Dance, Hoods), produced and mixed by Joe Johnston and WILL HAVEN, and mastered by Alan Douches at West West Side Music. The record also features guest vocals and additional lyrics on "Evolution Of A Man" by Reykjavik Osburn Bigfeather, and the final note of "La Ultima Nota" was played by WILL HAVEN fans.
As with the multiple prior videos released for VII, the "No Stars To Guide Me" video was directed by David Owen Blackley for Her Name Is Murder Productions.
Check out WILL HAVEN's "No Stars To Guide Me" video now playing at THIS LOCATION.
VII is out now on CD, LP, and digital formats on Minus Head, as well as a limited run of cassettes via The Sludgelord, the UK/EU hub for CDs and vinyl. Find streaming and ordering options HERE – including newly unlocked limited numbers of Smoke Vinyl, singed CDs, and signed Black Vinyl – where the album's official videos and more are playing.
Following their Carpe Diem/VII tour dates across the Western US, their performance at Furnace Fest 2023, and most recently their Fall tour dates in the UK and Europe, WILL HAVEN is about to invade the Pacific Northwestern states. A run of tour dates will see the band playing Eugene, Portland, and Seattle December 8th, 9th, and 10th, which will see them playing with the likes of YOB, Armed For Apocalypse, Heiress, and more.
Kicking off 2024, January 5th will see WILL HAVEN playing Los Angeles supporting Poison The Well. Just announced this week, WILL HAVEN has also been confirmed to perform at Decibel Magazine's annual Metal & Beer Fest in Philadelphia April 12th and 13th, where they'll share the stage with the likes of Deicide, Biohazard, Dying Fetus, Jesus Piece, Crowbar, Tomb Mold, Internal Bleeding, 200 Stab Wounds, and more. Before flying home, WILL HAVEN will raid Brooklyn for a show on April 14th.
Guitarist Jeff Irwin states, "We are just excited to head back up north. Having YOB ask us to open for them in Eugene is an absolute honor and we're very excited to share the stage with them. We're also looking forward to doing some shows with our brothers in Armed For Apocalypse."
See all confirmed WILL HAVEN shows below and watch for additional announcements to post early in the new year.
WILL HAVEN Tour Dates:
12/08/2023 WOW Hall – Eugene, OR w/ Yob, Rhododendron [tickets]
12/09/2023 High Water Mark – Portland, OR w/ Armed For Apocalypse [tickets]
12/10/2023 Clockout Lounge – Seattle, WA w/ Heiress, Armed For Apocalypse [tickets]
1/05/20024 The Belasco – Los Angeles, CA w/ Poison The Well [sold out]
4/12-13/2024 Decibel Metal & Beer Fest @ The Fillmore – Philadelphia, PA [tickets]
4/14/2024 Saint Vitus Bar – Brooklyn, NY
"WILL HAVEN never dropped below a constant level of excellence… Their best album yet? What the hell… Yeah, it is." – Decibel Magazine
 "…shows why their peers hold the cult heroes in such high esteem: Dense and dynamic, it opens like a noise-metal screecher before careening into a soaring, atmospheric post-rock climax. Devilish stuff." – Revolver of "Diablito"
"…there is no room for fucking around on VII. These songs are uniformly short, snappy and savage, and WILL HAVEN sound as engaged, enraged and fired up as they did back in '97… This is the sound of true originals on top form." – Blabbermouth
 "Pick a band. Any band… they still won't be capable of conjuring the profane noise that WILL HAVEN have perfected for over a quarter of a century. The latest irrefutable evidence of this arrives with their stunning new outing VII. Welcome to the antithesis of easy listening, folks." – Kerrang Magazine
"Ultimately, WILL HAVEN have never needed any help to sound absolutely massive, and yet as they continue to push at the limits of their sound, somehow they've grown even bigger on VII." – Distorted Sound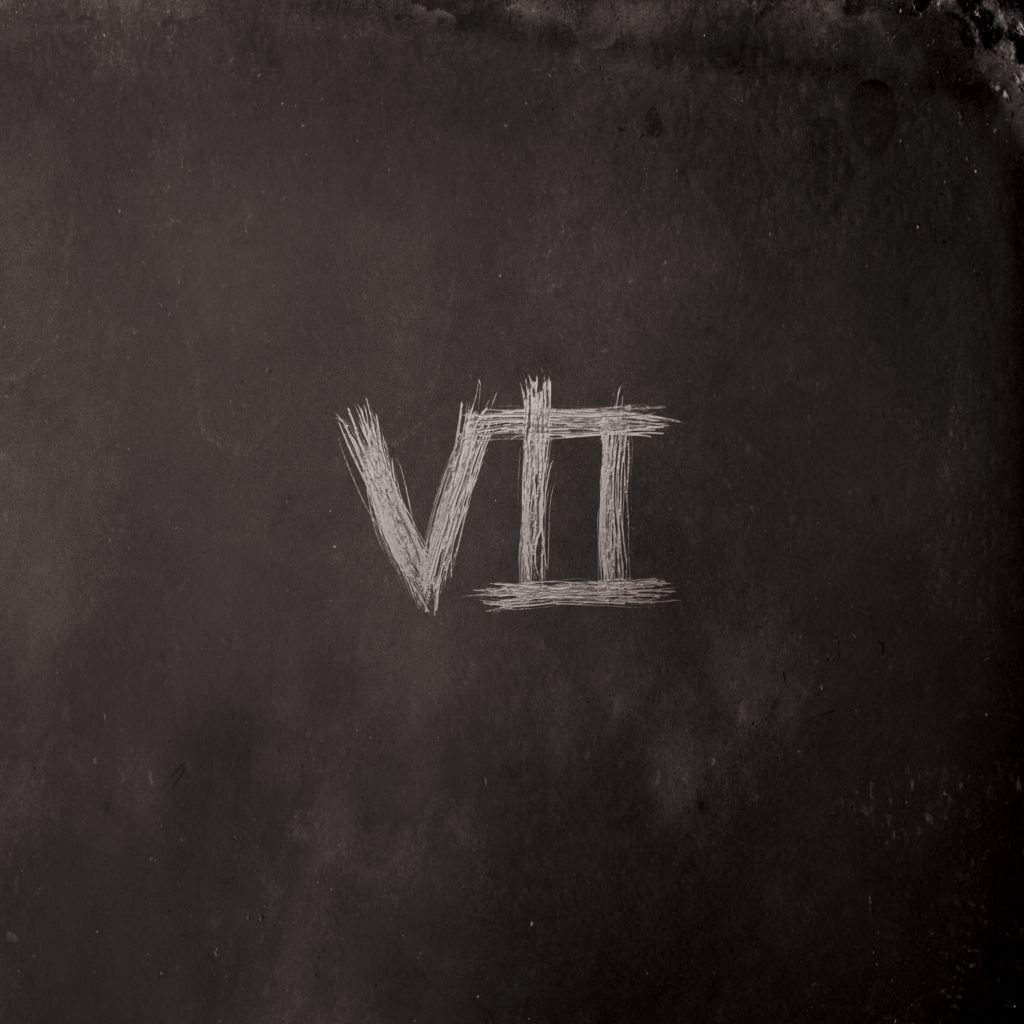 https://willhaven.bandcamp.com
https://www.instagram.com/willhavenband
https://twitter.com/willhavenband
https://www.facebook.com/willhavenband
https://minushead.com
https://www.facebook.com/music4yourHEAD
https://www.instagram.com/minusheadrecords
https://twitter.com/music4yourhead
https://minusheadrecords.bandcamp.com