[photo by Dagfinn Hobæk]
As eclectic and ethereal Norwegian progressive rock collective WHITE WILLOW prepares for the Laser's Edge release of their seventh album, Future Hopes, major horror magazine Dread Central is hosting an exclusive early premiere of the album's haunting, "In Dim Days."
WHITE WILLOW's Jacob Holm states, "'In Dim Days' is a song that takes lyrical inspiration from future city fantasies like Samuel R. Delany's novel Dhalgren, and movies like Escape From New York and Blade Runner. The CS80 synth, so central to the Blade Runner soundtrack, introduces the song. But then it takes a left turn into much proggier territory. I tried to trip up our drummer with the weird time signatures, but he's un-up-trippable, unfortunately. The highlight of the song for me is Hedvig Mollestad's amazing guitar playing — it was all improvised on the spot and she nailed it."
Dread Central proclaims, "Breaking the eleven-minute barrier, 'In Dim Days' is a swirling and fascinating piece that showcases everything WHITE WILLOW has to offer. There are mysterious and almost eerie moments that are followed by passages of almost heartbreaking beauty. New singer Venke Knutson's vocals hover almost angelically over the music while Hedvig Mollestad's guitar solos cut through the time signature changes without stumbling once. It's a magnificent representation of what you can expect from Future Hopes and I hope (no pun intended) that you enjoy it as much as I do!"
Hear WHITE WILLOW's "In Dim Days" only at Dread Central RIGHT HERE.
If you missed it, view the band's video for "Future Hopes" via PROG at THIS LOCATION.
Laser's Edge will issue Future Hopes on March 31st; LP and CD preorders are live HERE, the standard digital version can be preordered HERE, and the hi-res digital version HERE.
WHITE WILLOW's first album since 2011's well-received Terminal Twilight sees the outfit exploring some of the most "progressive" territory the band has ever ventured into, with several lengthy tracks and more instrumental passages than they are usually known for. Musically, the album builds upon the foundation of its predecessor, with a modern approach to production. Future Hopes also features a heavy use of synthesizers, including the unique textures of the famed Blade Runner synth, the Yamaha CS80. Future Hopes was mixed by highly respected Norwegian Grammy-nominated engineer Christian Engfelt, known for his work on the Elephant9/Reine Fiske album, Atlantis, and the Todd Rundgren/Lindstrøm collaboration, Runddans. The record was mastered by Grammy Award-winning audiophile legend Bob Katz, and completed with a specially commissioned painting by Roger Dean. The Future Hopes lineup as always finds Jacob Holm-Lupo and Mattias Olsson at the core, and sees the return of several WHITE WILLOW stalwarts, including flautist Ketil Einarsen (Jaga Jazzist, Motorpsycho), keyboardist Lars Fredrik Frøislie (Wobbler, Tusmørke), and bassist Ellen Andrea Wang (Pixel, Manu Katché Quartet). New vocalist Venke Knutson is best known in her native Norway for a string of Top 10 hits and is well established as a solo pop artist.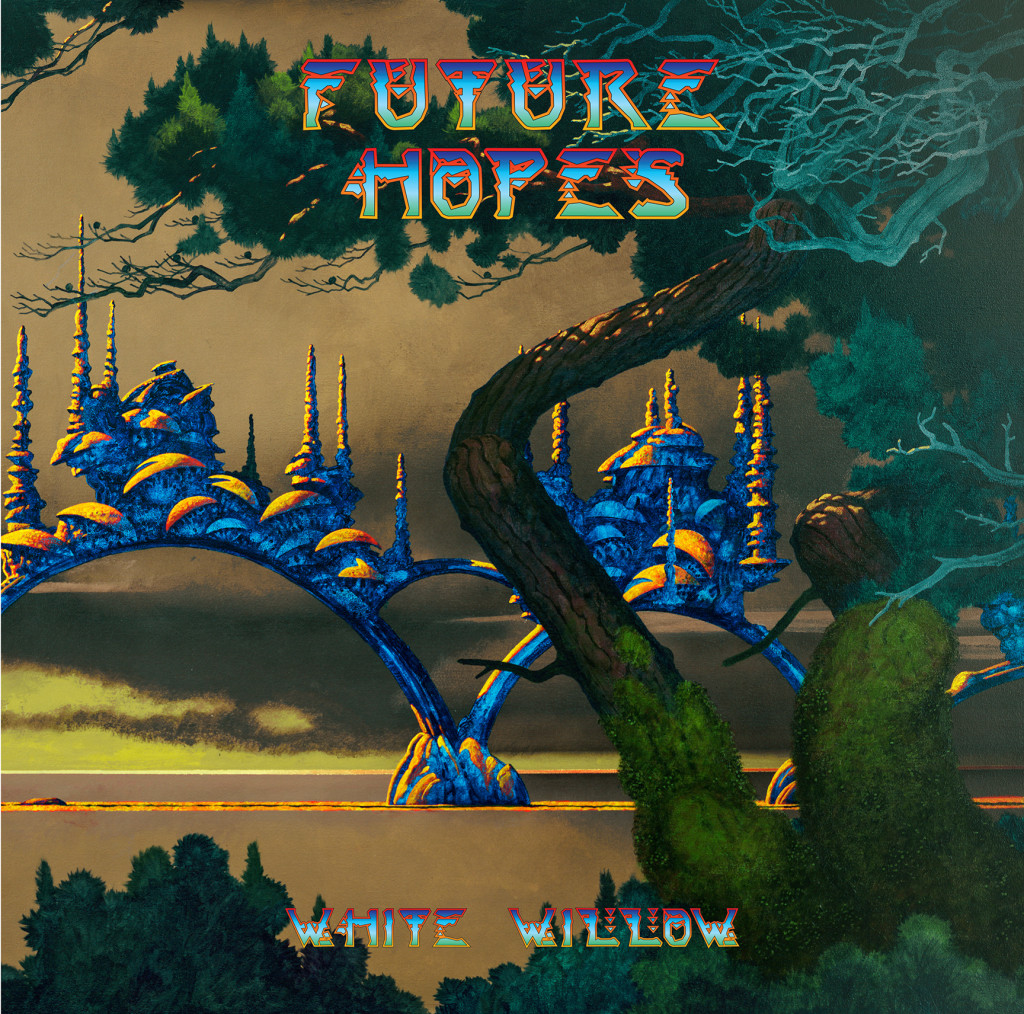 http://www.whitewillow.info
https://www.facebook.com/pages/White-Willow/47941758117?ref=ts
http://www.lasersedgegroup.com
http://www.facebook.com/TheLasersEdge
http://www.twitter.com/thelasersedge