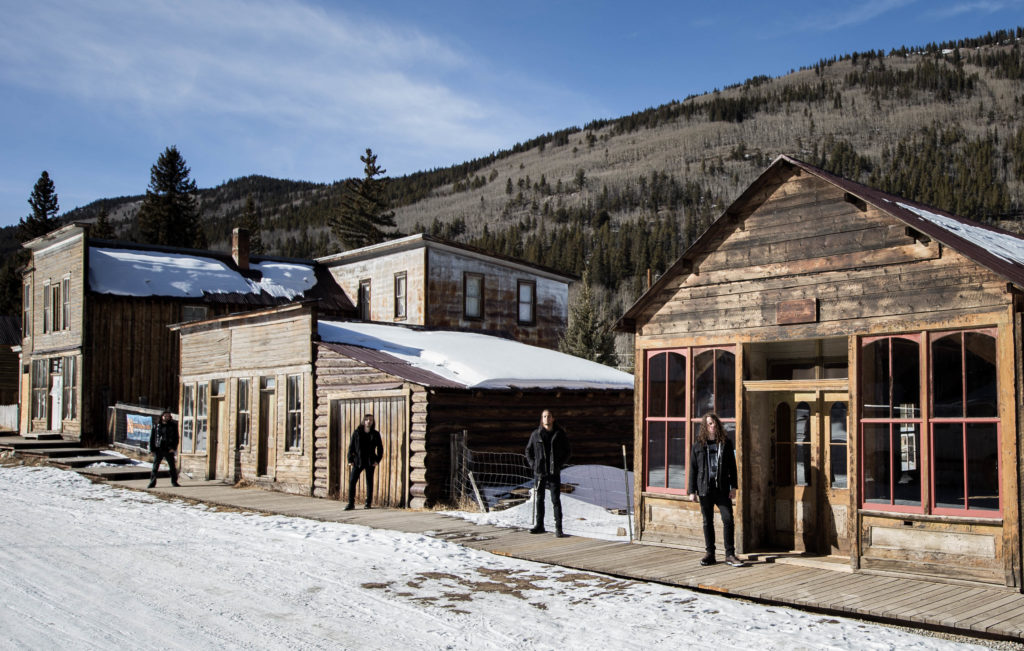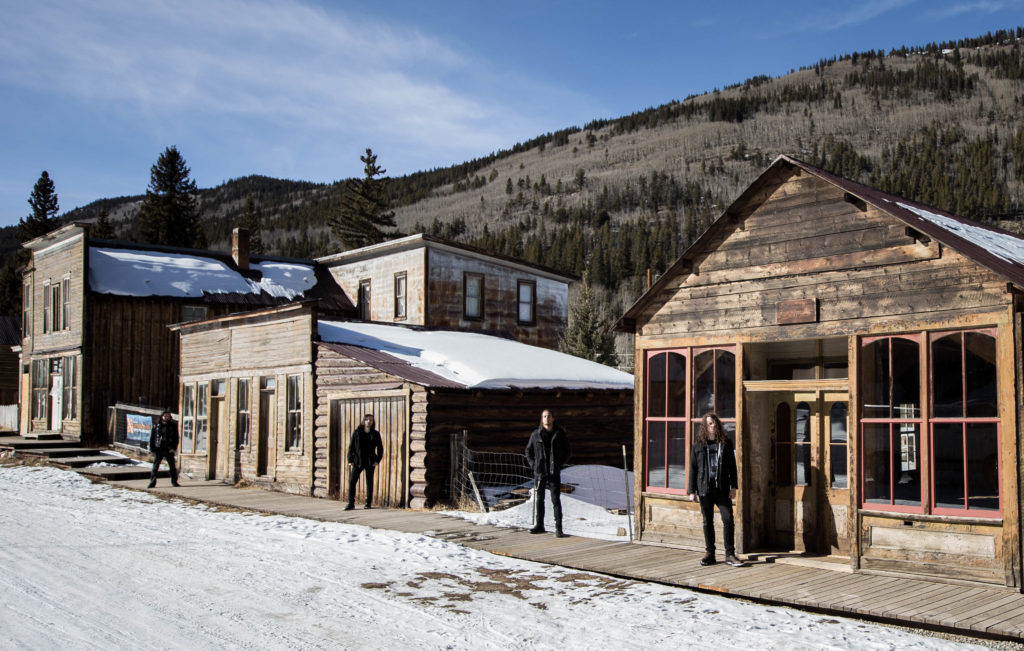 [photos by Alvino Salcedo]
Denver, Colorado black metal outfit WAYFARER has announced a run of spring tour dates surrounding their performance at the upcoming instalment of the annual Northwest Terrorfest in Seattle. The band continues to tour periodically supporting the release of last year's spellbinding third LP, and Profound Lore debut, World's Blood.
WAYFARER's World's Blood paints a hallucinatory picture of the Western frontier and the haunting presence of the blood in the soils from a culture lost to time, telling a story that is uniquely American, as reflected in the cover; an antique photograph by Edward S. Curtis taken in Montana in 1908. A reflection of the Rocky Mountains and high plains of their native Colorado, WAYFARER, draws influence as much from the dusty, dark Americana of the "Denver sound" and the scores of epic Westerns as they do the fury and melody of black metal. Recorded in the winter of early 2018 at The Thousand Caves in New York under the watchful production of Colin Marston, the band brings something original to the table with a sound that is at once aggressive and honest.
WAYFARER will initiate their Spring MMXIX Tour on May 22nd in their hometown of Denver, with shows following in Oakland, Eugene, Portland, Seattle, Boise, and Salt Lake City. For the entire trek, the band will be touring with Inter Arma and Thanifaxath, and the Seattle show on May 31st sees the trio of acts performing at Northwest Terrorfest.
Find WAYFARER's World's Blood at Bandcamp HERE, the Profound Lore webshop HERE, and iTunes HERE.
WAYFARER Spring MMXIX Tour w/ Iner Arma, Thanifaxath:
5/22/2019 Hi-Dive – Denver, CO [info]
5/28/2019 Oakland Metro – Oakland, CA [info]
5/29/2019 Old Nick's Pub – Eugene, OR
5/30/2019 High Water Mark – Portland, OR
5/31/2019 Barboza – Seattle, WA @ Northwest Terrorfest [info]
6/01/2019 Bump Hq – Boise, ID [info]
6/02/2019 Kilby Court – Salt Lake City, UT [info]
"It's epic in that it taps into elemental forces that existed before the world was ground into powder by meme culture: sprawling, beautiful, harsh – and most definitely not to be trifled with. In an age where black metal is completely overexposed and much of it has lost its bite, nuance and obscured beauty…" – Revolver Magazine
"WAYFARER understand the immersive worldbuilding power achievable through patient songwriting across grand timescales. Over the course of three consecutive epics exceeding ten minutes and bookended by five-minute counterparts, the album develops at a consciously deliberate pace. Much of the music wallows in dirgelike tempos, creeping steadily forward as a weary yet committed caravan trundling across barren plains and through narrow mountain passes, with violent cloudbursts of blast beats and concussive tom fills puncturing the stillness." – Invisible Oranges
"World's Blood seems as much a work of love as fear, a reverent ode to a land that has housed and inspired Wayfarer. In the manner of other groups like Panopticon or Nechochwen, WAYFARER have crafted a black metal sound that is distinct to the West. It is this connection with one's surroundings, its history and nature, that gives World's Blood undeniable power. 9/10″ – Exclaim! Magazine
"…one of the more unique metal experiments I've come across. Black metal plus outlaw country works surprisingly well, perhaps due to both genres' rather bleak dispositions. It's The Good, the Bad and the Ugly but with growls and blast beats." – MetalSucks
https://www.facebook.com/wayfarercolorado
https://wayfarercolorado.bandcamp.com
http://www.profoundlorerecords.com
http://www.facebook.com/profoundlorerecords
http://www.profoundlorerecords.bandcamp.com